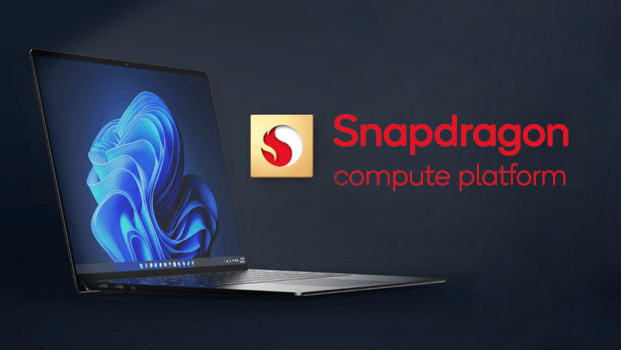 Qualcomm purchased Nuvia in July 2021, which is a company that used to specialize CPU and technology design. At the Investor Day 2021 in November, the company said that it will start building its own chips for laptops in 2022. Today, during its earnings call, Qualcomm's President and CEO Cristiano Amon confirmed that the company is still working on its own chips.
When replying to a question about an update on the development of its own Qualcomm silicon, the company's CEO said that it in on track in developing its own CPU designed by the NUVIA team. He said that this will target the performance tier for focus about high scale in the enterprise, and added that Windows PCs based on the chip are expected in late 2023.
This is a long wait since the chips were expected to sample in 2022 and release sometime in early 2023.
He also said that Qualcomm is changing from a communications company for the mobile industry into really a connected processor company for the intelligent edge.
Regarding its current ARM-based Windows devices, he said:
We have been working with Microsoft for many years. I think Windows 11, as I mentioned before, is for the first time, you'll have full support, including 64-bit emulation on ARM. It's the first time that you actually have a platform, which is ready for commercial and enterprise deployments.

We did — within the quarter launched with Lenovo, the first enterprise ThinkPad. And we have a number of designs with our 8 CX generation 3.
Qualcomm's Earnings
Qualcomm reported FY Q2 2022 revenue of $11.16 billion, up 41% YoY, net income of $3.7 billion, up 68% YoY, and chip segment revenue of $9.55 billion, up 52% YoY.
In handsets, Qualcomm record revenues of $6.3 billion driven by continued traction with leading smartphone OEMs such as Samsung, Xiaomi, Oppo,
Vivo and Honor, where Snapdragon continues to be the mobile technology platform of choice for premium and high-tier Android. Qualcomm said that it now as approximately 75% of the premium tier processor volume for Samsung's Galaxy S22 smartphones, up from approximately 40% in the Galaxy S21.
Regarding this, Qualcomm said:
Samsung's strategy to adopt Qualcomm for the majority of volume is significant and validates our platform leadership as well as consumer preference for the Snapdragon brand. Our Snapdragon mobile solutions continue to define premium smartphone experiences. Let me highlight a few examples from our Snapdragon 8 GEN-1.
Qualcomm's IoT revenues grew 61% year-over-year with strong growth across all 3 categories of consumer, edge networking and industrial. RF front-end revenues grew 28% year-over-year, and handset revenues grew 56% year-over-year.