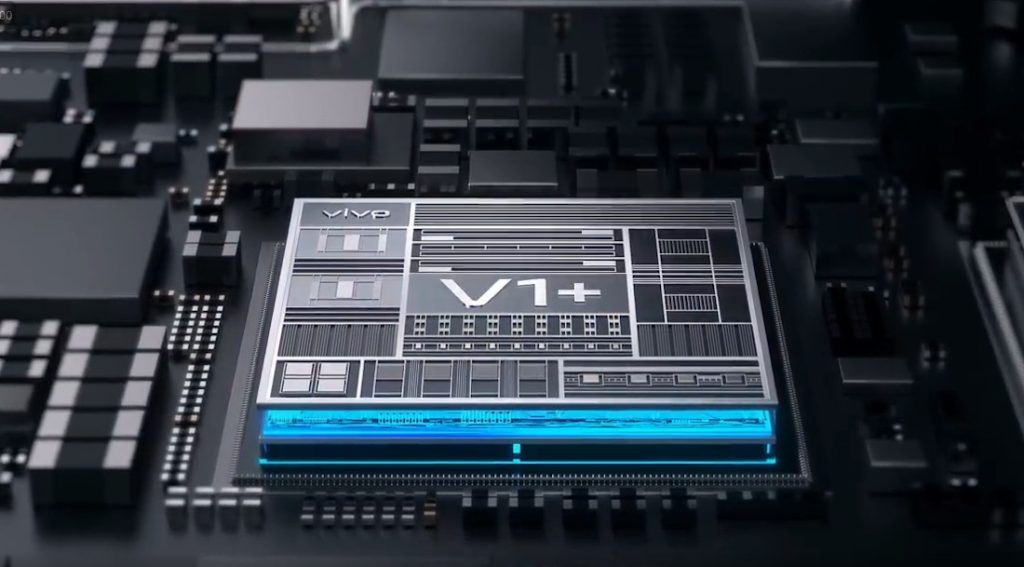 Vivo revealed its development of a self-developed imaging chip before the release of the new generation of its flagship X80 series. This time, it will be accompanied by its upcoming series, the V1+ chip, which has been improved in terms of compatibility features, and picture optimization.
In comparison to V1, which was released half a year ago, V1+ now includes support for the MediaTek Dimensity 9000 platform, in addition to Snapdragon 8 Gen 1. As a result of Vivo and MediaTek's collaboration, more than 30 patents have been created. Vivo's new V1+ smartphone has indeed made Vivo the only mobile phone company in the industry that makes its own image processors that can work with high-end processors from different companies.
Since last year, Vivo and MediaTek have spent over 300 employees on development. After 350 days of hard work on both software and hardware, the V1+ chip and Dimensity 9000 were fully adapted and used, allowing for the best possible performance. Simultaneously, V1+ application scenarios have been applied to gaming as well. It can enable more games to run at 90fps or 120fps, and it might replace the Pixelworks display technology seen on Vivo/iQOO devices in the future. A "fine tuning" of the noise reduction algorithm, data throughput speed (about 8GB/s), and 32MB SRAM energy efficiency allows V1+ to picture night scenes in situations with less than 1 Lux of brightness.
In addition to the V1+, Vivo also announced improvements in color, portrait, and shooting assistance. First, they will create a "new, vivid, and textured" Vivo memory color scheme. With "smart white plus black minus" and "smart automatic white balance" AI technology, the company will boost image brightness and white balance accuracy by 16 and 12 percent, respectively.
The new XDR Photo high dynamic range display technology can further boost the brightness of the photo's prominent portions by up to 350%. Images will appear "brighter and more transparent" with its clearance, allowing users to see more details. Naturally, "Zeiss Natural Color" has been improved. An 8.3% improvement in color accuracy and a fine tone adjustment are found in the new version.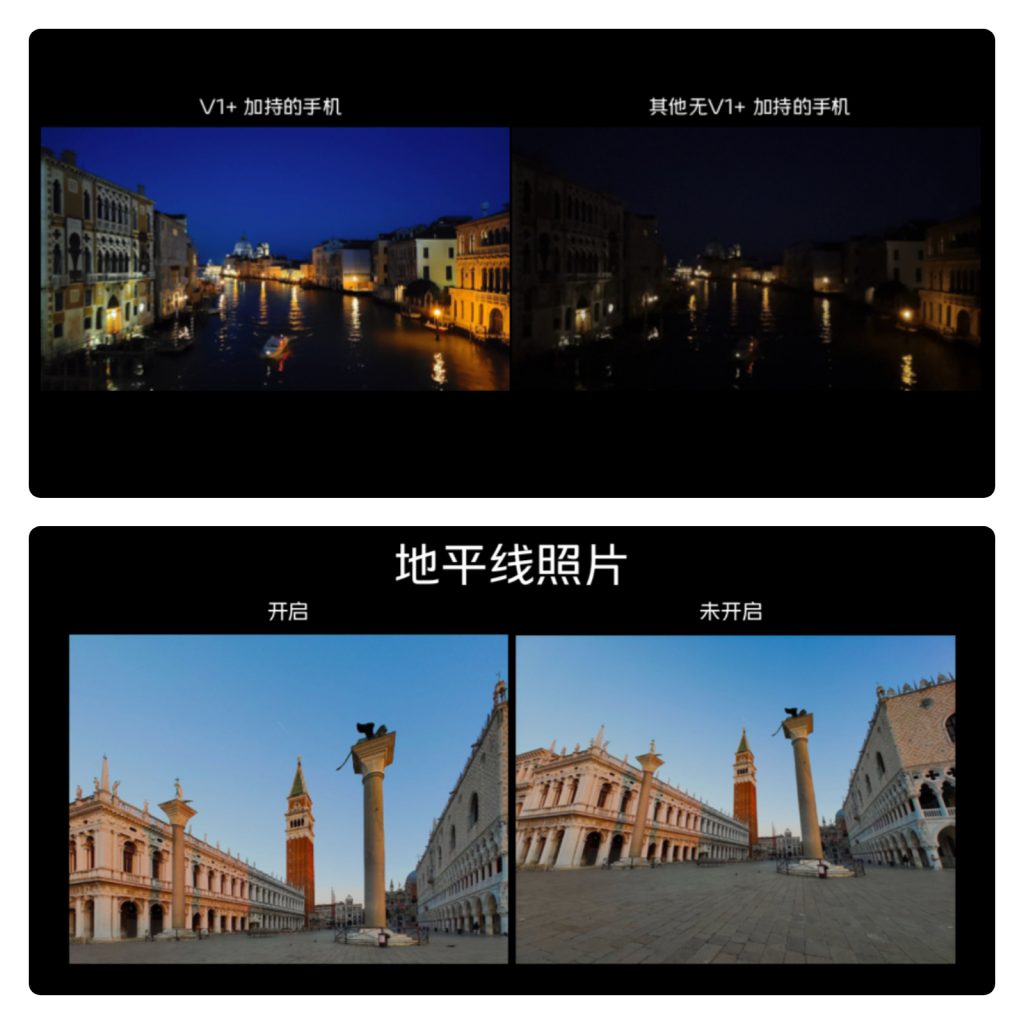 To improve the virtual performance of the four Zeiss classic lenses (Biotar, Distagon, Planar, and Sonnar), Vivo will examine the combination of the 50mm portrait lens and the micro gimbal to be observed on the Vivo X80 generation. There is also a "textured portrait group photo" feature. It can recognize interconnections between individual people in complex scenes as well as enhance up to 30 people's portraits using AI. Finally, Vivo included a "horizon photo" setting for shooting buildings. It may be able to make up for "horizontal, vertical, and professional composition" shots with real-time pose detection and anti-vibration correction.
Vivo implements algorithms to optimize the CPU resource allocation technique to reduce heat generation and boost overall efficiency on the Dimensity 9000 architecture. The problem of unpredictable performance variations has been solved, significantly enhancing the Dimensity 9000 platform's power consumption. The test results revealed that when used in a gameplay environment with high performance requirements, the Dimensity 9000 can increase the device's battery life by 10%.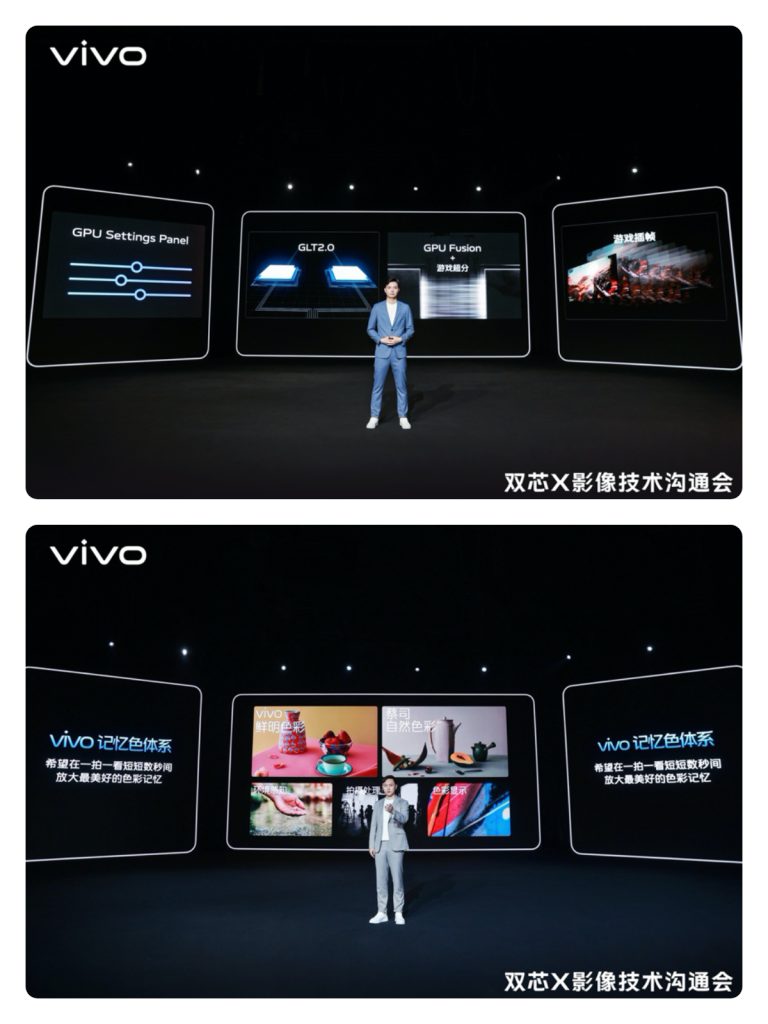 To improve the overall animation in high-load situations, vivo has built a comprehensive "user usage scenario fluency model" to maximize the allocation of processing power. A new memory resource management method is employed to build a virtual cache unit to increase data processing speed. It is important to be able to "have both solid performance and low energy consumption." The user's use scenarios have been able to achieve an anti-aging fluency experience of up to 36 months.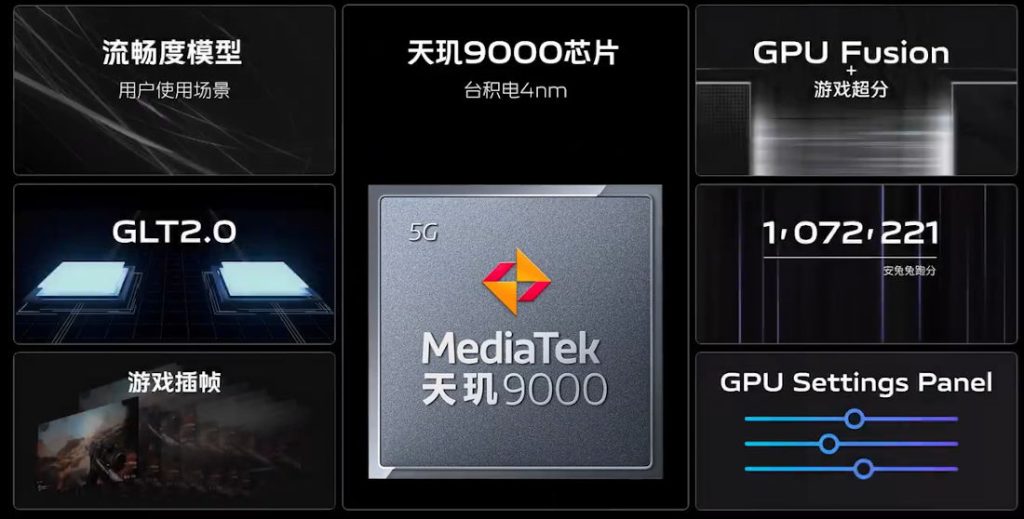 Dimensity 9000 has improved energy efficiency, low latency, and game experience thanks to both companies' initiatives. It got over 1.07 million running points in the AnTuTu Lab and became the Dimensity platform's performance victor.
Hu Boshan, Executive Vice President of vivo, said at the communication meeting that,
"The self-developed chip V1+ is not only a professional imaging chip, but also a display performance chip. Dual-core flagship is the new standard."