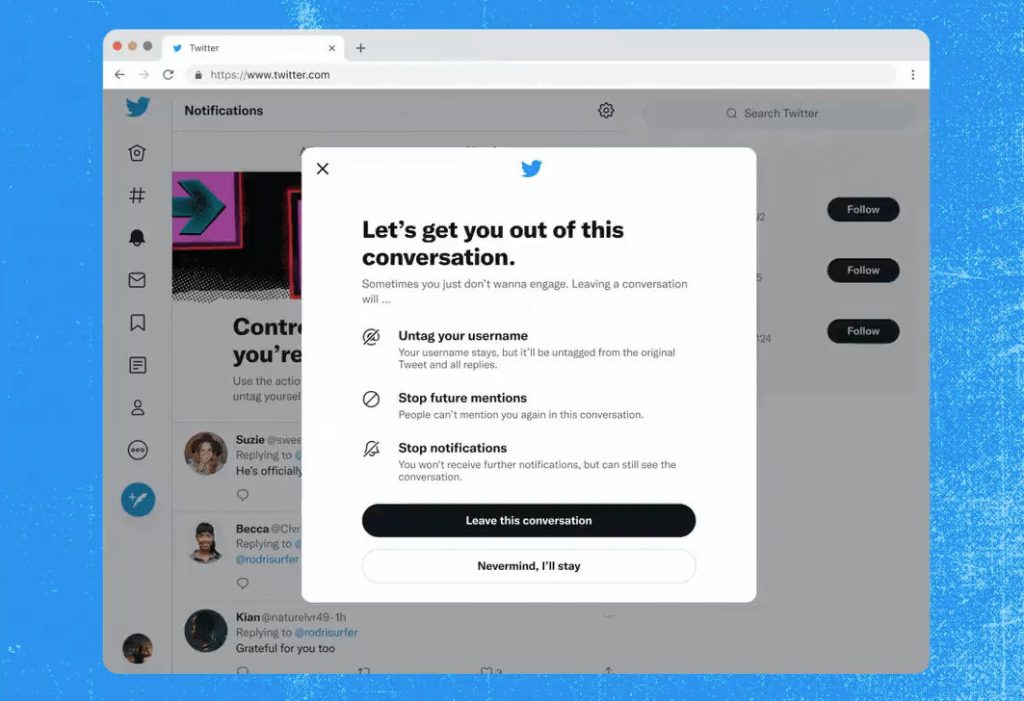 Twitter has revealed that it is testing the much-anticipated "unmentioning" function, which would allow users to opt out of conversations in which they do not wish to participate. Previously, the company's privacy designer, Dominic Camozzi, hinted at the development of this functionality in June 2021.
How do you say "Don't @ me," without saying "Don't @ me"?

We're experimenting with Unmentioning—a way to help you protect your peace and remove yourself from conversations—available on Web for some of you now. pic.twitter.com/rlo6lqp34H

— Twitter Safety (@TwitterSafety) April 7, 2022
Twitter confirmed this feature with a tweet that demonstrated how to utilise it. Simply select the three-dot menu item associated with the chat you specified, and a prompt will appear offering to "get you out of this conversation." The pop-up informs you that exiting the conversation will remove your tag from answers but leave your username viewable. Unmentioning will also disable notifications, leaving you from undesirable chats happening there. Furthermore, the unmention feature stops other Twitter users from re-mentioning users in the same thread.
Unfortunately, this feature is available only on Twitter Web for some users as of now.
Twitter's New ALT badge feature rolls globally
Twitter is also rolling out ALT badge and exposed image descriptions globally after testing it for a month. This  accessibility will make alt text descriptions more prominent for all users. Follow the simple steps to try this new ALT badge feature.
After uploading an image to a Tweet, select Add description underneath the image.
Enter a description of the image in the text box. Twitter has allowed the use of upto 1000 characters.
Select Save. An ALT badge will appear in the corner of the image. ("ALT" is the abbreviation for alternative text, which is the technical name for image description.)
Select Tweet. When someone selects the ALT badge, the image description appears on screen.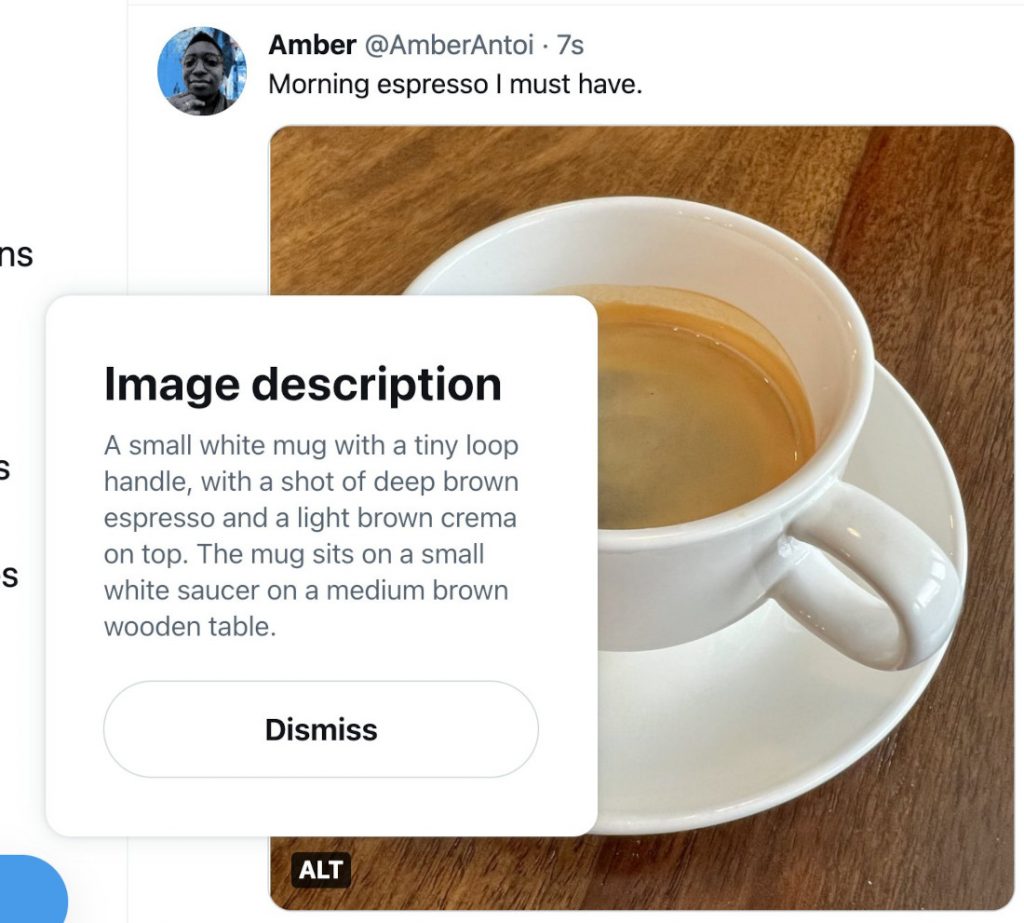 The feature can also be used in the same way if you wish to upload more than one image. You'll see arrows at the top of the dialog that allow you to navigate to each image to add the descriptions.