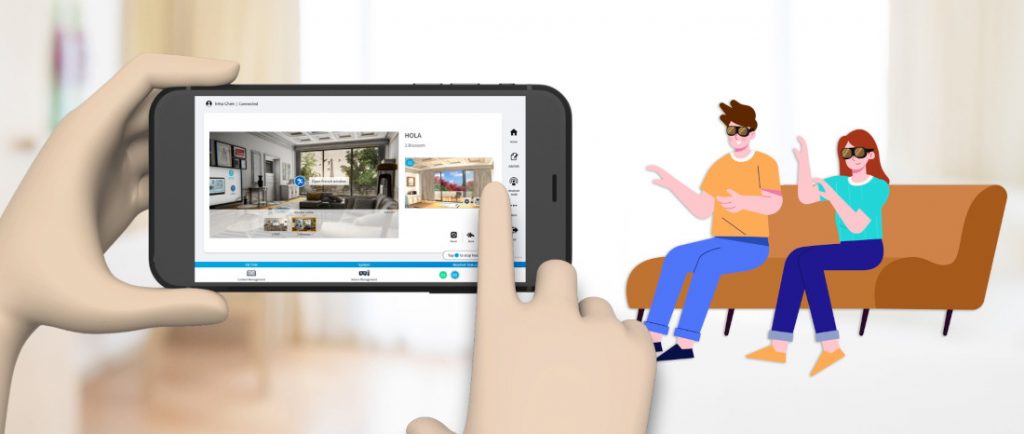 HTC Corp., a Taiwanese company who was once a popular smartphone maker, already has its virtual reality business – HTC Vive. Now it has revealed that it will debut a line of innovative smartphones in April that can be used to join Viverse, the company's animated virtual world.
HTC has teamed with prominent worldwide telecom firms including China Mobile, Etisalt, Hutch Group, and Zai Group to create Viverse, an animated virtual world, and work on the new smartphones, in addition to Taiwan's Chunghwa Telecom, Taiwan Mobile, and FarEasTone, according to the firm.
What is Viverse? Is it related to Metaverse?
The HTC Vive brand produced the virtual reality idea Viverse. Viverse is a world within the metaverse that will provide an immersive, limitless universe of wonderful new experiences, as well as a seamless portal to other virtual universes. "VIVE is our brand, which stands for 'life,' and Verse reflects life's chapters," the company explains.Viverse
To make it an open environment, HTC is collaborating with hundreds of partners and developers, including Beatday, Engage, VR Chat, and others. At Mobile World Congress 2022, HTC VIVE showcased a live demo of its latest improvements to Viverse, which connects people from all walks of life to new worlds and experiences.
VIVE also has many features that make it easier to personalize and manage your VR experience which includes VIVE Connect, the cross-platform space that allows you to enter other worlds, VIVE Browser, the first XR browser to support Web3 login, VIVE Flow is the first VR device to support a cryptowallet, Vive Guardian that secures the young people's privacy and security in the metaverse, and a lot more.
The Viverse is available now on Android tablets and smartphones, as well as select VIVE headsets, all across the world. To get started, simply go to viverse.com.
Cher Wang, Co-Founder, and Chairwoman at HTC, said:
VIVERSE is the next chapter of our VIVE Reality vision. VIVE is our brand and means 'life', and Verse refers to the chapters of life. Viverse provides seamless experiences, reachable on any device, anywhere, and is enabled by the virtual and augmented reality, high-speed connectivity, AI, and blockchain technologies that HTC has invested in for several years. We invite partners to join us on his fantastic journey to the internet of presence.