At an event in New Delhi today , Sony Ericsson launched their flagship device , the Arc and the first Playstation certified phone , the Xperia Play. The Xperia Arc is arguable one of the slimmest Android smartphones in the world with a gentle curve on the back of the device. The gorgeous looking device comes with a large 4.2″ display powered by the Bravia Reality Engine which is supposed to make images and videos more vivid and sharp on the display. The 8MP camera on the device runs on EXMOR R technology which makes low light images brighter. The price for the Xperia Arc has been set at Rs 32,000.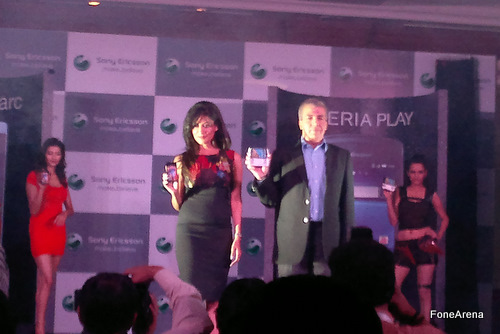 The Xperia Play is the long awaited gaming oriented "Playstation Phone". The Xperia Play comes with the Playstation Suite preloaded which not only supports dozens of Playstation Mini titles which work across the PSP , PS3 and the Play but also original Playstation 1 content. Over 60 games have been optimized for Xperia Play gamepad support at launch with many more expected to join in. Running on Android Gingerbread 2.3 , the Xperia Play allows for about 3-4 hours of gaming on its internal battery. The Xperia Play will be available in stores for Rs. 35,000.
While we work on our review of the devices you might want to read our exclusive review of the Xperia Play as a gaming device !