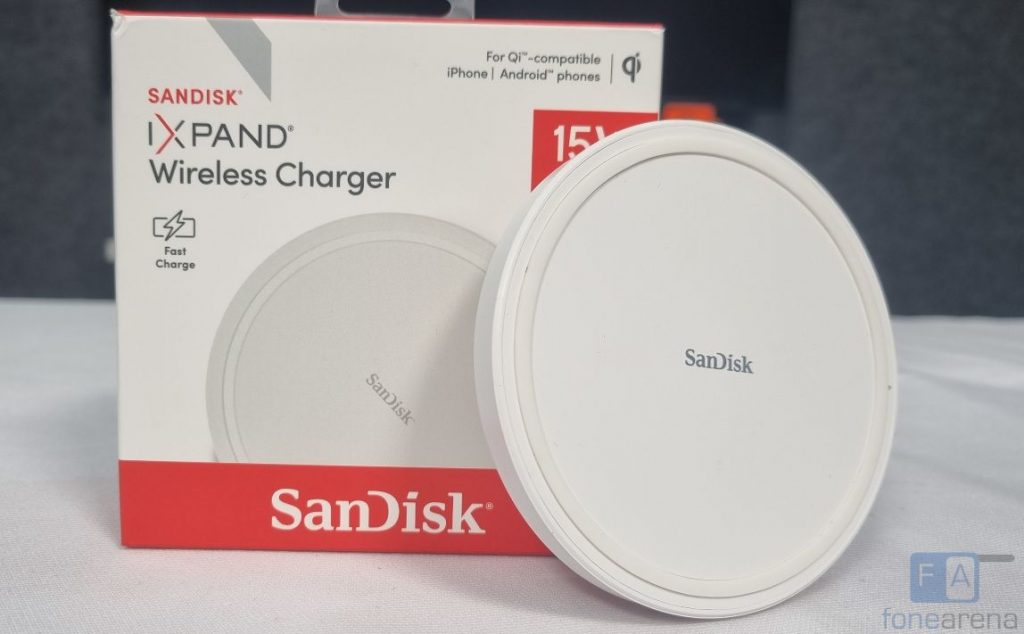 Western Digital, a company that is well known for the storage solutions, has announced their entry into the mobile accessory market with the launch of the SanDisk Ixpand Wireless Charger. The charger is Qi-compatible, rated for up to 15 watts, and even comes with a 24W QC 3.0 Adapter in the box. Here is our first impressions about the charger.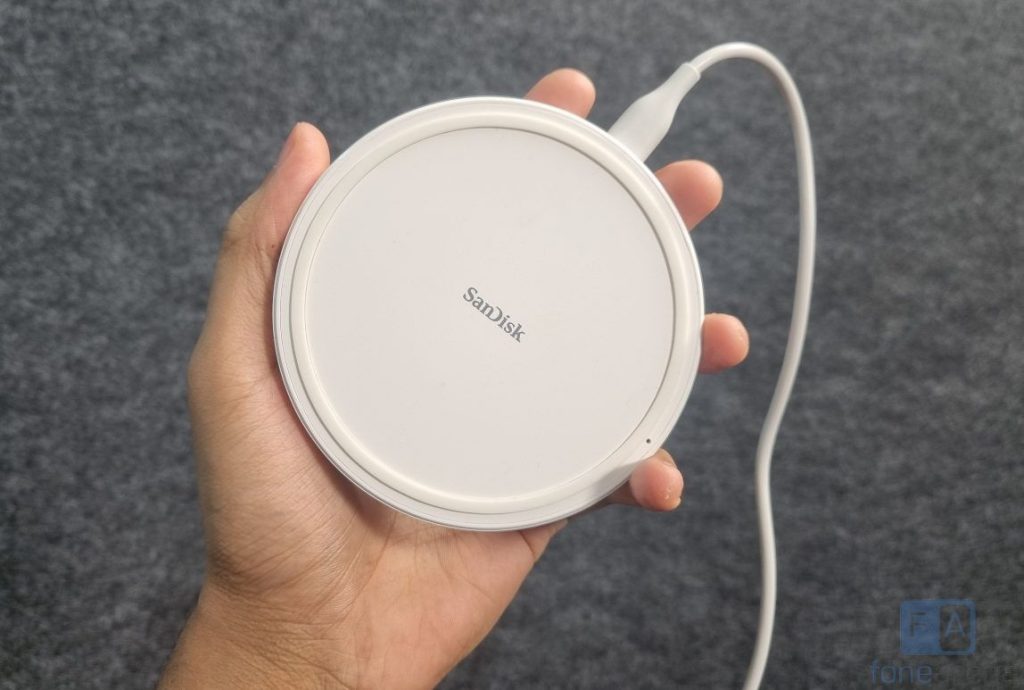 The SanDisk Ixpand Wireless Charger has a completely plastic enclosure with a circular shape, which makes it easy to put the charging device in any orientation and not worry about alignment. There are rubber feet on the bottom that prevent the charger from slipping on a table, and there is also a rubber ring on top to prevent the charging device from slipping.
The USB Type-C port can be found on the top edge of the device, and on the right side of the charger, there is an LED light that indicates the status of charging. It lights up blue in colour when it is properly charging, and it shows red colour if the device is improperly placed on the charger.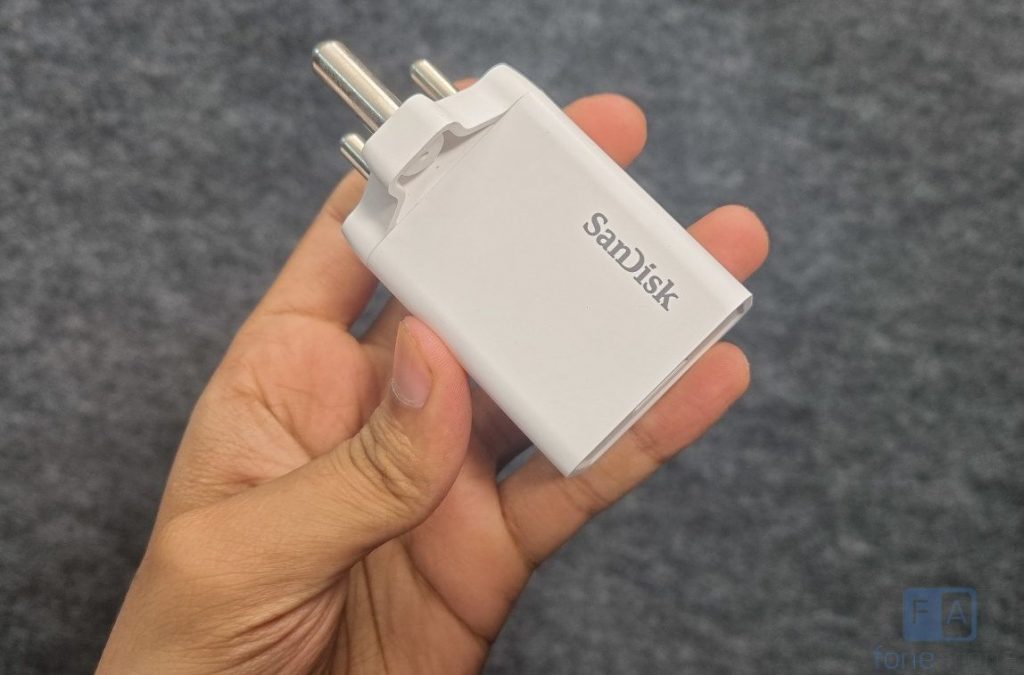 The Ixpand Wireless charger can deliver up to 15W of wireless power transfer, supporting a wide variety of smartphones such as the iPhone 8 and above, Samsung Galaxy S7 and above, OnePlus 8 Pro and above, and pretty much an Qi-compatible device. To enable maximum speeds, Sandisk will also offer a 24W AC adaptor in the box, featuring Qualcomm Quick Charge 3.0 technology and a 1.5m long USB Type-C cable.
When testing with a Samsung Galaxy S21+, the Ixpand wireless charger charged the device at its maximum speed of 15W, and more importantly, the phone did not get hot, which means that the Ixpand wireless charger is doing a good job of staying cool. Along with this, the charger also comes with foreign object detection and adaptive charging to keep the device battery healthy.
The Ixpand Wireless 15W Fast Charger with QC 3.0 Adapter is available on  Amazon  for a price of Rs. 2999, and if you aren't interested in getting a wall adapter, you can simply purchase the wireless charger along from Amazon.in for Rs. 1999.