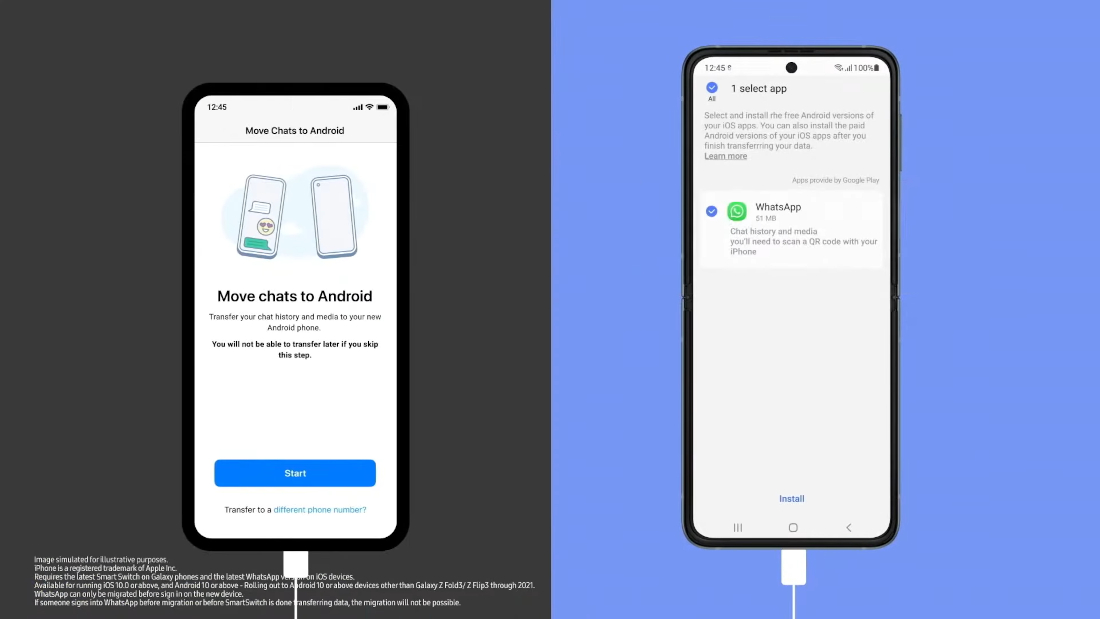 Over the last few months, WhatsApp has been testing a new feature that will allow users to transfer their chat history between Android and iOS smartphones. The feature has finally begun rolling out to the public, however it is currently limited only to the newly launched Samsung Galaxy Fold 3.
While moving your WhatsApp chat history between Android smartphones or between two iOS smartphones has been an easy process, there has been no easy way to transfer chat history from an Android smartphone to iOS smartphone and vice-versa. This explains why it is a big deal when rumours about WhatsApp working on a cross-platform chat history transfer feature surfaced.
Among the many announcements that Samsung made during their Galaxy Unpacked event, there was one that talked about a partnership with Samsung and its Smart Switch app, that enables chat history transfers for the Galaxy Z Fold 3 and Z Flip 3. Customers who currently own an iPhone will be able to transfer their WhatsApp chats securely to any of the two new Galaxy foldable smartphones.
According to WhatsApp, the feature will be rolling out to other Samsung smartphones running Android 10 and above over the coming weeks. However, it is unclear as to when exactly will the wide rollout happen for all other Android smartphones and iOS devices. Hopefully it will happen soon.