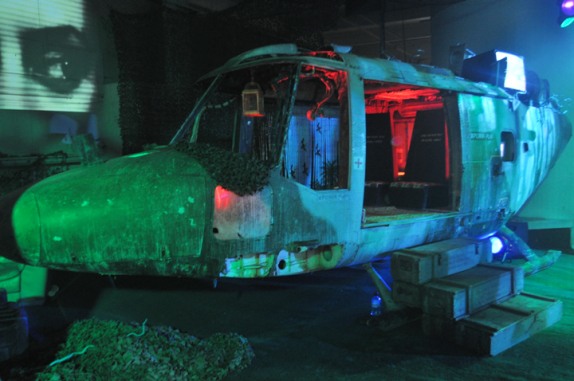 Last week Sony Ericsson launched their latest salvo of Xperia smartphones. The Xperia Play went on sale in the UK on Friday, while the Arc a couple of days before. The Xperia Play is a PlayStation certified Android smartphone that has an integrated gaming pad and access to PlayStation Suite.
As part of the launch Sony Ericsson set up a pop up gaming room at a warehouse in Central London, where the public was able to go hands on with the Xperia Play. The warehouse was transformed into a video gaming scene set in the Far East, decorated with props that are lifted out of gaming scenes such as a helicopter, sport car, rocket launcher and a crashed car. The Sony Ericsson dotted around the venue were ever so helpful when demoing the devices to guests.
In the evening the warehouse was transformed into a party venue. All the props remained, but the area was now cordoned off to the public. VIP guests were then treated with (very) loud music, free drinks, take away noodles and a free gig by a certain Tinchy Stryder.