Sony has unveiled a unique new wireless speaker called the LSPX-S3 Glass Sound Speaker. As the name suggests, it features a large glass tube that vibrates to generate 360° sound, Bluetooth connectivity with support for LDAC, built-in lighting and more.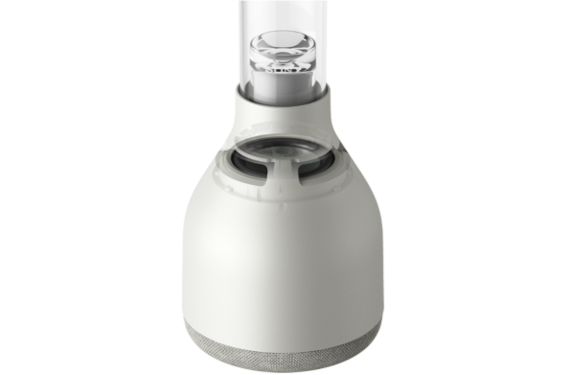 The LSPX-S3 uses Advanced Vertical Drive Technology, where three actuators vibrate the entire organic glass tube to produce clear and powerful high tones uniformly in all directions. For the mid-range and bass, the speaker comes with a 46mm speaker unit that is further enhanced by a passive radiator in the base.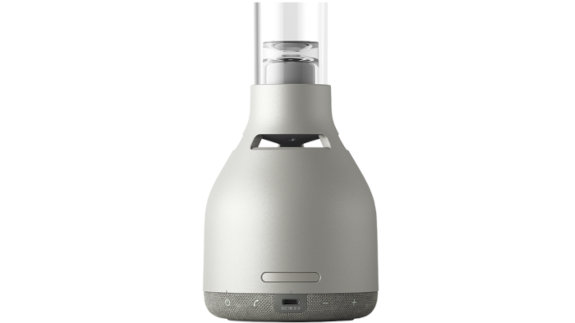 The glass tube also functions as a light that can be used to illuminate a room during the day or as a gentle sleep timer during the night. It comes with 32 levels of brightness control, that can be controlled via touch sensor on the side. Holding the glass tube in place is a mineral silver-coloured base with a satin finish and fabric bottom that can fit into nearly any home environment.
It supports connecting two Glass Sound Speakers together to enable stereo sound and it has a USB-C port in case the user wants to play music through a wire. Battery life is rated at 8 hours on a single charge and it can also be plugged in directly to the wall for continuous listening.
The Sony LSPX-S3 will be available for purchase in August, 2021 and will be priced at $349.99 (Approx. Rs. 26,072).
Commenting on the announcement, Daisuke Kawaguchi, Vice President of Home Entertainment & Sound, Sony Electronics Inc said:
The LSPX-S3 is a sleek and streamlined speaker that seamlessly blends with any environment. With crystal clear sound and a unique flickering candlelight mode, this speaker is designed to create an inviting atmosphere that delivers incredible audio quality.