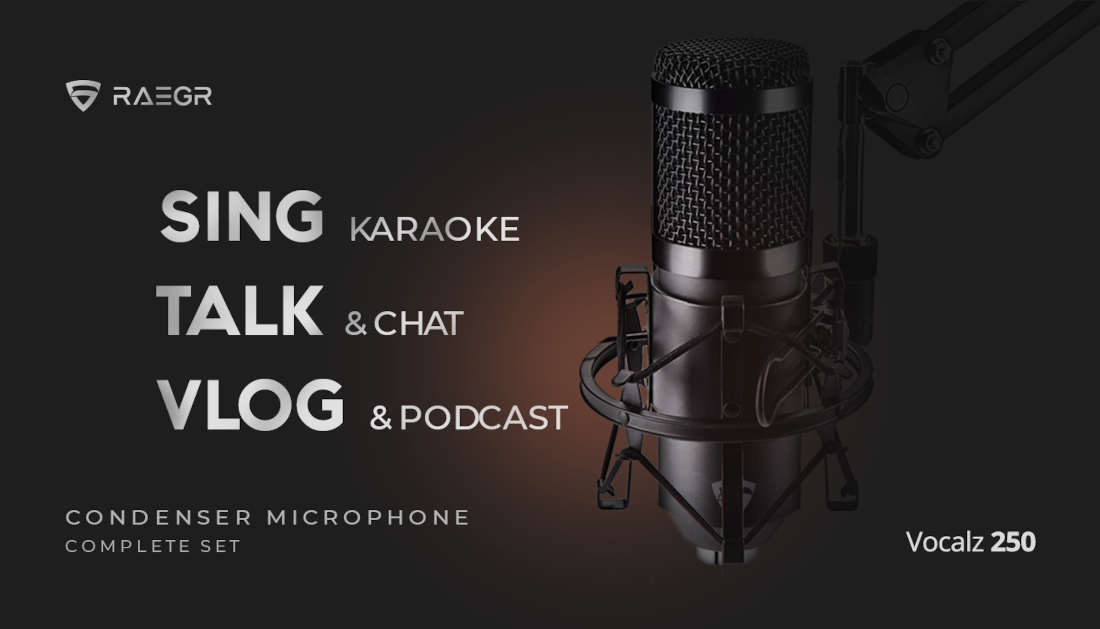 RAEGR, a manufacturer of electronic accessories, has announced the launch of the condenser microphone kit in India, called the Vocalz 250. It comes with a mount and pop filter, and is designed to provide studio-quality microphone performance for home users, whether it be for talking, singing, podcasting , vlogging and more.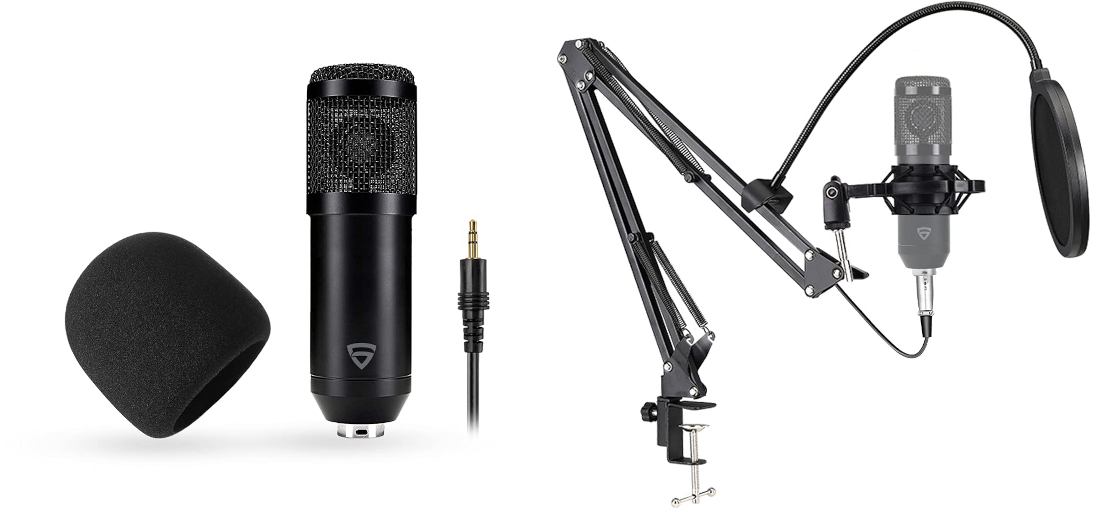 The Vocalz 250 comes with a high-fidelity condenser microphone, an adjustable suspension scissor arm, a metal shock mount and a double-layer pop filter. The condenser mic offers cardioid pickup pattern, and it claims to have high sampling rate, extended dynamic range, and a smooth frequency response.
The kit includes a pop filter with double mesh layering and a foam mic windscreen to help reduce subtle plosive and wind sound for improved recording quality. The Vocalz 250 also promises easy setup with its adjustable suspension scissor arm that has a 180-degree flexible design.
The RAEGR Vocalz 250 Condenser Mic Kit is available on Amazon and Flipkart for a price of Rs 3,999.
Commenting on the launch, Ajesh George, MD for RAEGR, said:
The pandemic has forced many audio professionals to work from home, but most of them lack the required audio gear and environment that the studio provides. The RAEGR Vocalz 250 Mic Kit helps bring the studio home, almost. It comes in handy with studio-class audio processing performance with a condenser microphone, and is best suited for professionals who need a high-fidelity mic for talking, singing, podcasting , vlogging, youtube reviews, or broadcasting.