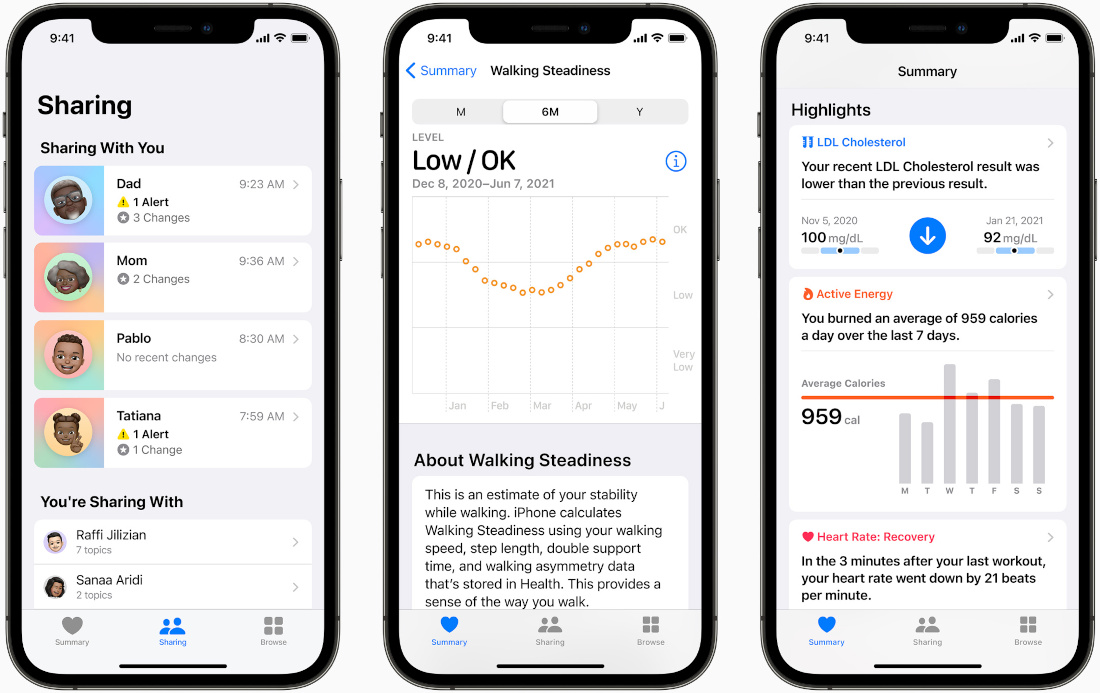 Along with the many updates to iOS, iPadOS, macOS and WatchOS, Apple also introduced many health focused features for the Apple Health app. These features include new, secure ways to share user health data to health providers and doctors, new insight information and highlights about health data and a new feature called Walking Steadiness.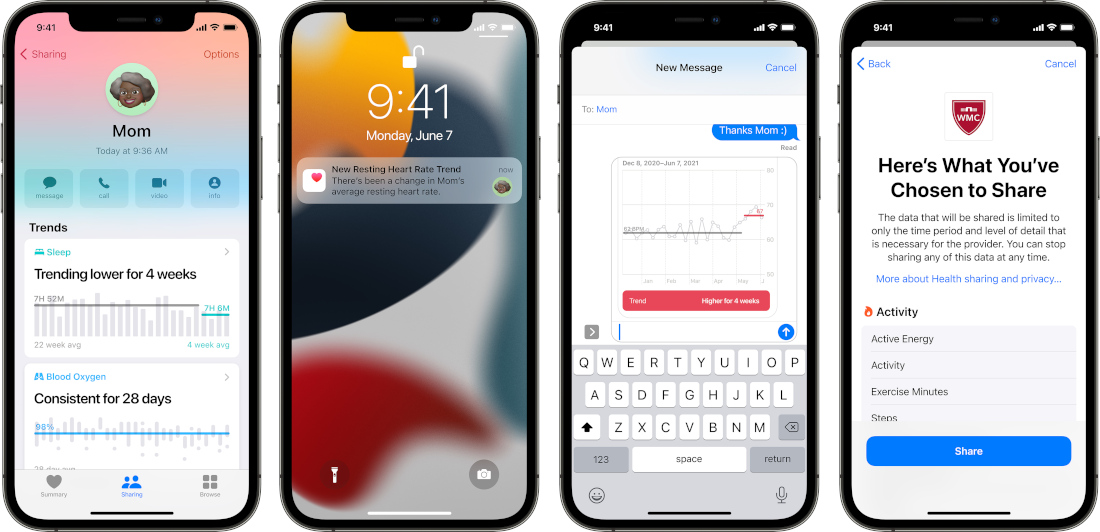 The Health app now has a Sharing Tab, where users can privately share their data with a trusted partner or caregiver. Users will have controls over who they share to and also what specific data they share with them. For users in the US, the health app will support sharing certain types of health data such as like heart rate, detected falls, hours of sleep, or exercise minutes, directly with their doctor.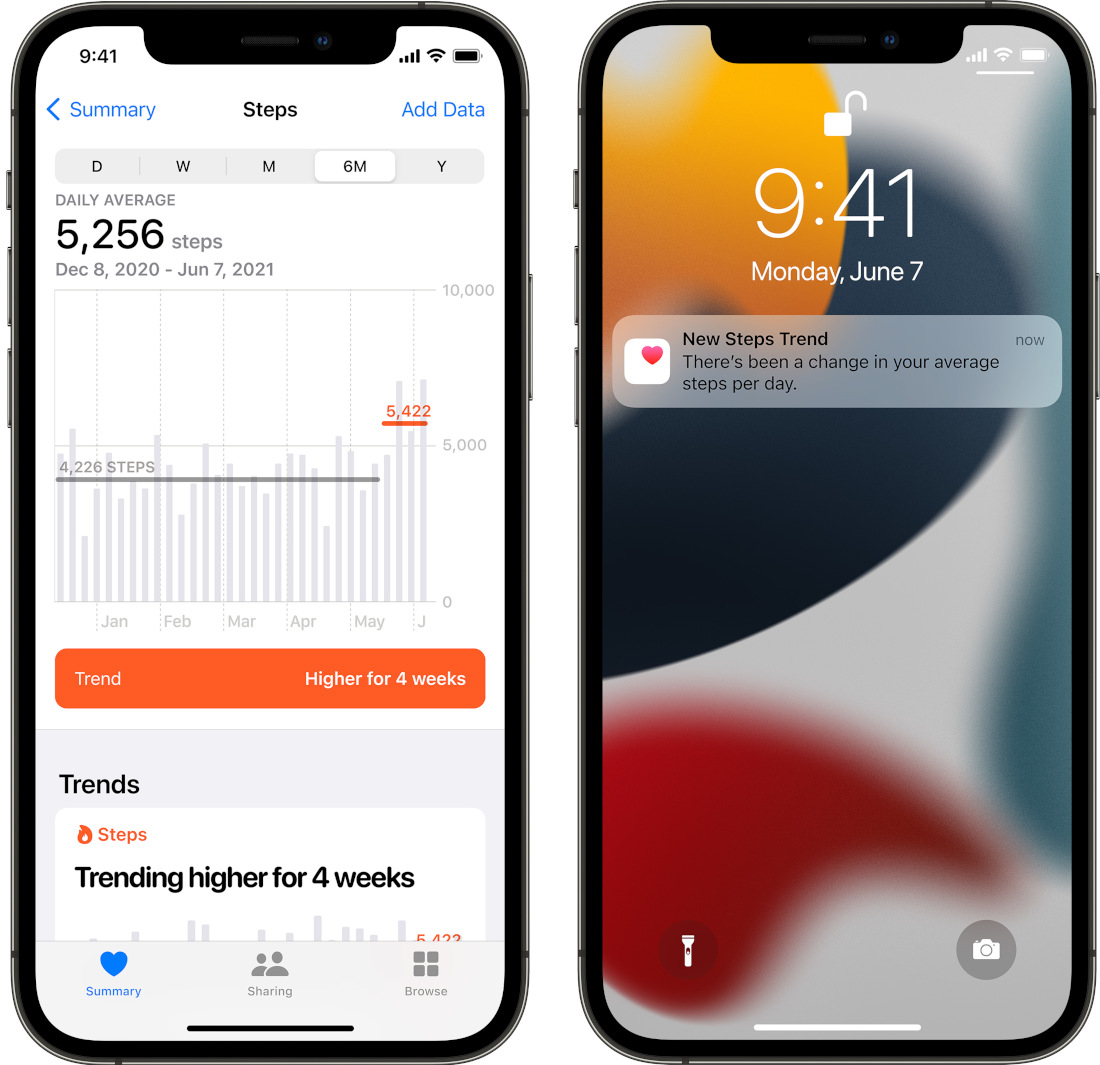 The next new feature in the Apple Health app is called Trends, which provides users with an intelligent way of tracking data over time. There is support for trends of 20 types of data such as heart rate, sleep, cardio fitness, etc. The app will help users keep tabs on goals and also supports showing notifications for long-term changes in health.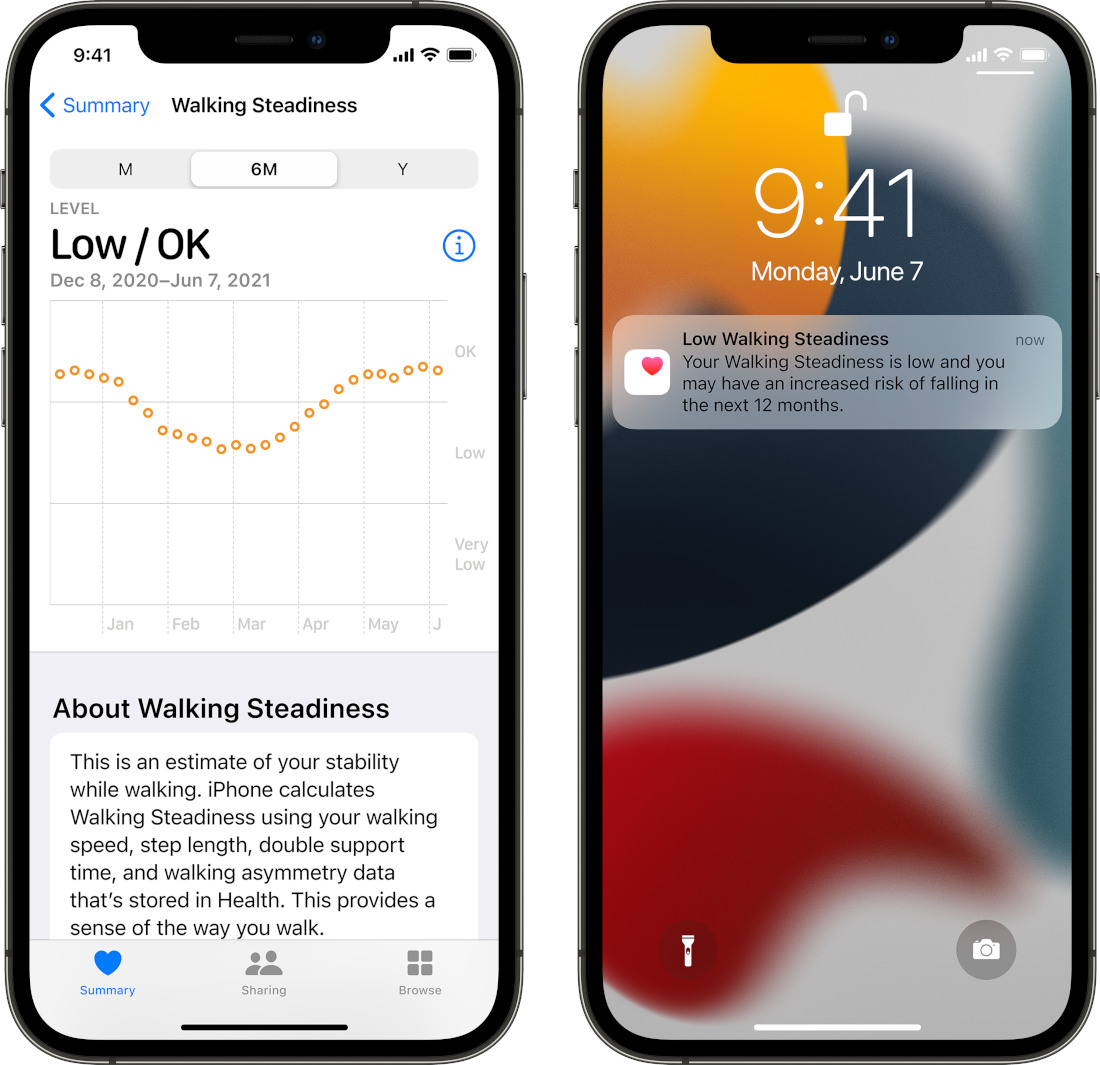 Walking Steadiness is a pretty cool feature that will use various motion sensors on an iPhone and custom algorithms to assess data such as balance, stability, and coordination, and then alert users of possible fall risk. Along with the alert, the feature can also provide classifications for these results, such as OK, Low, or Very Low, which users can be use to proactively make changes.
Other changes include an enhanced labs experience, the ability to measure respiratory rate during sleep with the watchOS 8, the new Mindfulness app in watchOS 8, and an option to to store medical records of immunizations and test results directly in the Health app.
These new updates to the Health app will be rolling out with iOS 15.