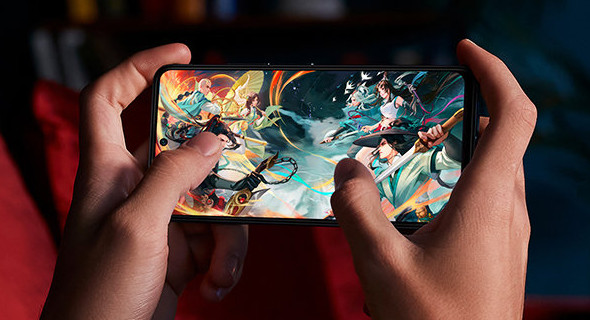 The global smartphone is expected to reach record shipments in 2021, with the IDC predicting shipment numbers of nearly 1.38 billion units for the year, growing 7.7% when compared to 2020. The market's growth is predicted to continue growing in 2022 at 3.8% YoY. Driving this growth is the increasing pace of adoption of 5G capable smartphones as 5G networks begin to deploy around the world.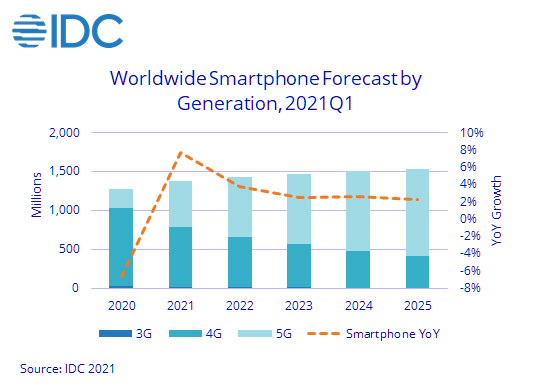 5G-capable smartphone shipments are expected to have triple digit growth percentages in 2021 in nearly every region other than China. China will have a market share of nearly 50% of 5G smartphone shipments in 2021, followed by U.S. with 16% market share.
Along with this, mid-range and low-end 4G handsets are also expected to grow strongly in emerging markets.
While the global semiconductor shortage is affecting a variety of industries, the smartphone industry in particular is less impacted when compared to other industries such as automotive, PC, etc.
Commenting on IDC's prediction for 2021, Ryan Reith, program vice president with IDC's Worldwide Mobile Device Trackers, said:
Smartphones are seeing competition for consumer spending from adjacent markets like PCs, tablets, TVs, and smart home devices, yet that hasn't slowed the market's path to recovery. The smartphone market returned to growth during the holiday quarter last year and since then we've only seen production from top suppliers ramp up. There continues to be a strong supply-side push toward 5G, and price points continue to drop as a result. IDC expects average selling prices (ASPs) for 5G Android devices to drop 12% year over year in 2021 to $456 and then below $400 in 2022. Apple will continue to feel price pressure.