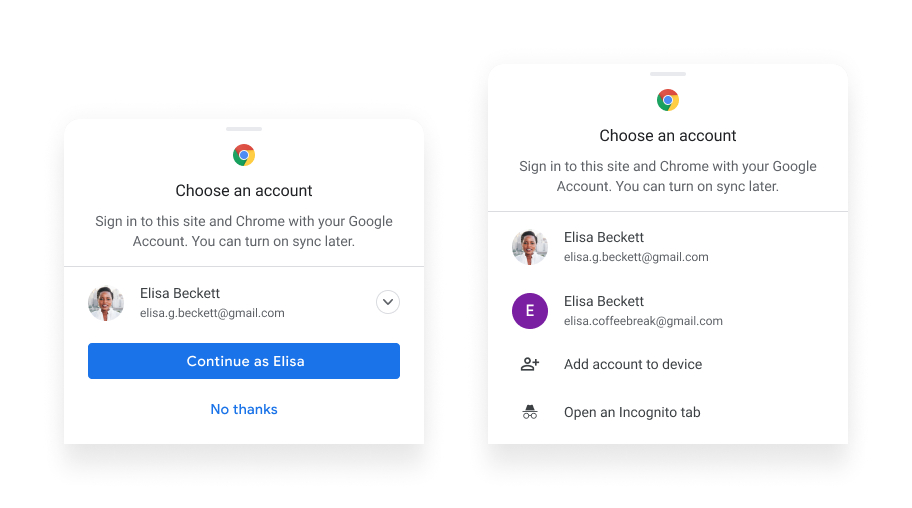 For most users of Google Chrome, the ability to save passwords and payment information across devices and syncing them with their account is a very helpful feature. However, there are some users who do not like to sync, but still would like to access their payment information. Google is adding this particular ability, making payments and password management available to all signed-in users.
Signing in into Chrome will now be possible with a single tap, if the user has already added a Google Account in the device, without needing to re-enter their credentials again. Users will still have the choice to sign-in without adding an account too.
Payment information stored in a user's Google account will soon be available with an autofill feature, making shopping experiences much more convenient. To enable this feature, Chrome will request the card's CVC number or the user can authenticate the sign-in with biometrics, and adding a new credit card will make it accessible to all devices that are signed in with that user's account.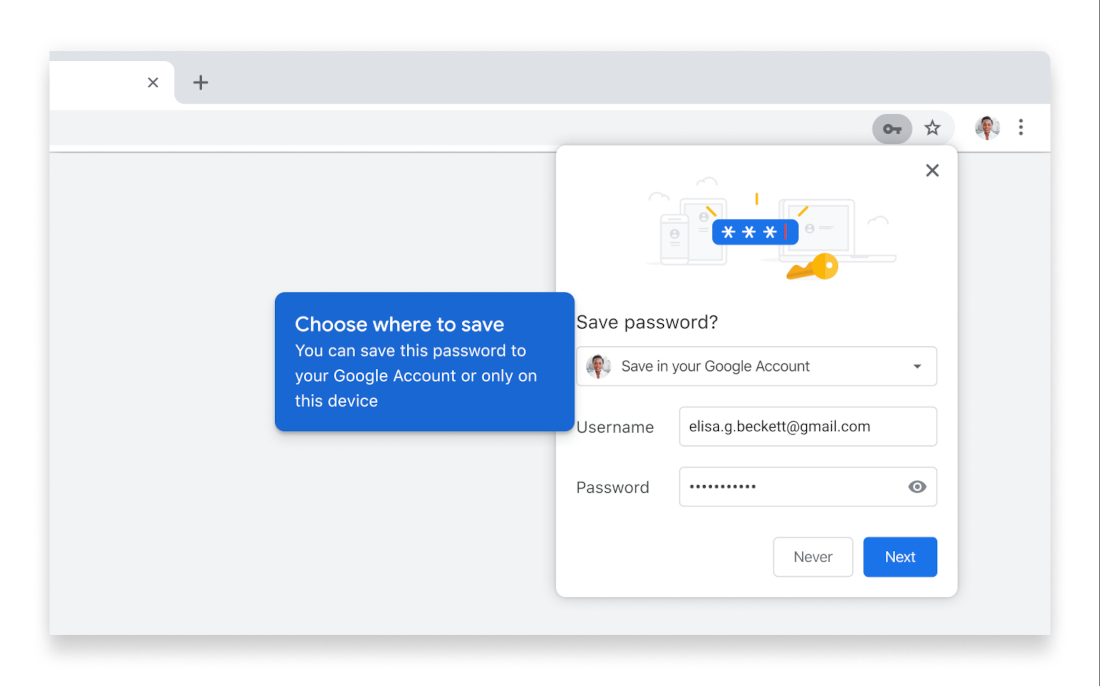 And finally, Chrome's Password manager will see some improvements, such as a choice of where the user would like to save a password, either on the device or in the user's Google Account. If the user chooses the latter, the password will be available across devices. In both cases, Account sync does not need to be turned on.
These features will be rolling out to everyone on both Chrome for Desktop and Chrome for Mobile over the next few months.