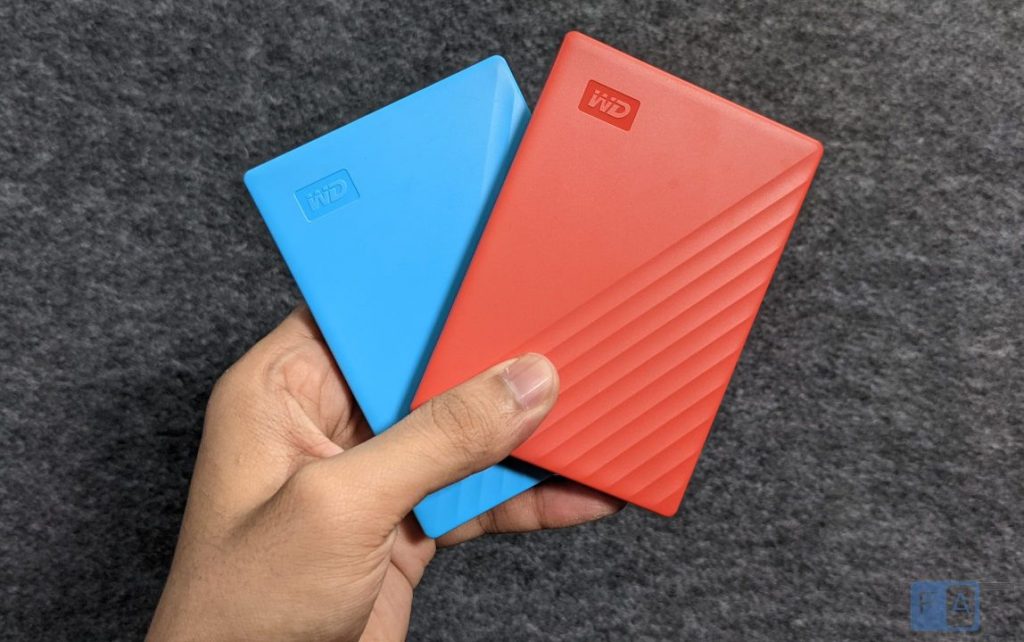 Content consumption is on the rise lately, and at the same time, users are foraying into content creation as well. If you are a content creator, you will be aware of how important storage is as raw photos, videos take up a lot of space on your device, and the onboard storage becomes a bottleneck. External hard drives come in handy here as they offer plenty of storage without compromising on performance, and at the same time, they are portable, making it is easy to carry.
Western Digital (WD), a popular brand offers a portable hard drive with stylish design and essential features that are best suited for productivity. In this article, let us see the highlighting features of the 'My Passport HDD'.
Highlighting FEATURES of My Passport HDD
Stylish, Slim form factor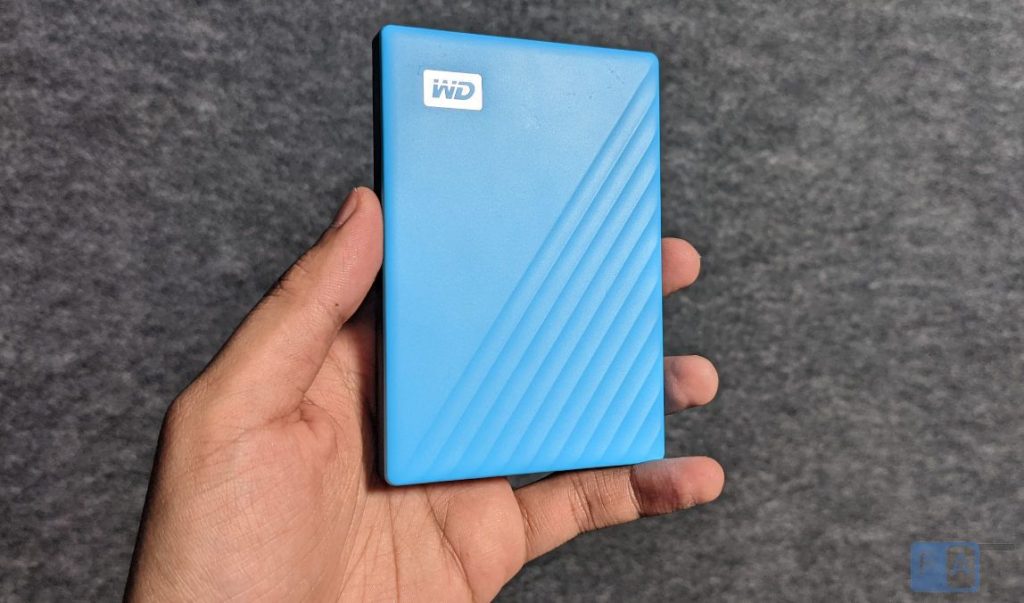 The Western Digital My Passport HDD sports a new stylish design with a range of colour options and has been redesigned to feature a slim and convenient form factor. It is compact and can easily fit in the palm of your hand, making it easy to hold and carry around.
Reliability is an important factor with external hard drives, and Western Digital has taken care of the same on the My Passport HDD as this drive is built to meet the demanding requirements for durability and long-term reliability. Also, the fact that it is available in a wide capacity range of up to 5TB and on top of that, you are getting a 3-year warranty, is amazing.
Protection using WD Discovery
Protecting your data is important, and to help keep your data safe, the Western Digital My Passport SSD offers password enabled 256-bit AES hardware encryption. For the uninitiated, 256-bit encryption uses a 256-bit key to encrypt and decrypt files and is one of the most secure encryption methods. The WD Discovery software also lets you seamlessly import and share your photos, videos to your drive from your social media accounts Facebook, Dropbox, and Google Drive. Neatly done! Keep your productivity flowing and be rest assured to never lose any important file again with Western Digital My Passport HDD!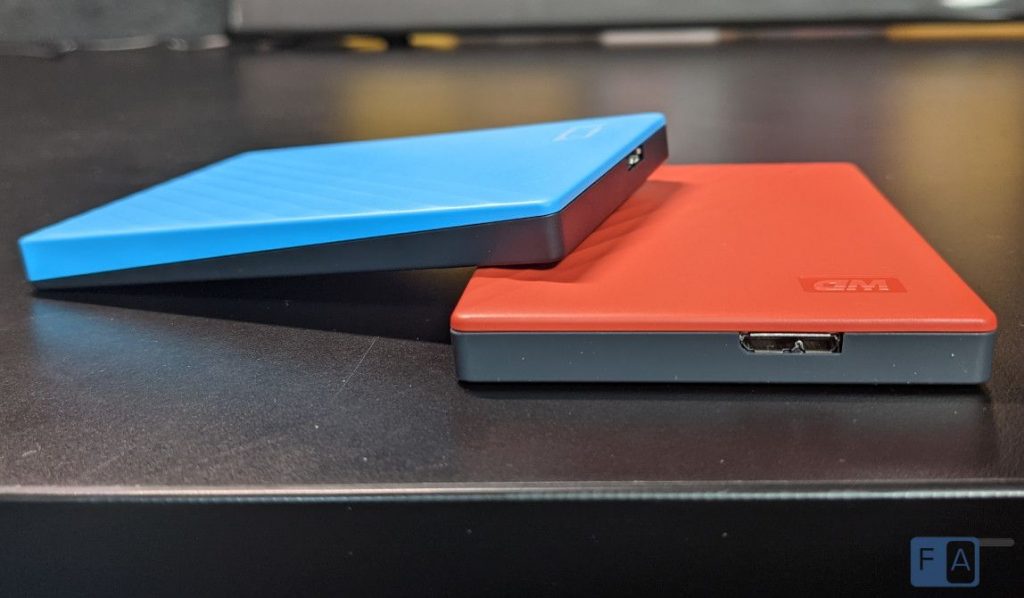 Further, the My Passport HDD uses USB 3.2 Gen 1 interface and doesn't require any setup as such, It works as a plug-and-play device – Just connect it to your Windows 8.1 or Windows 10 PC, and it will be ready to use right away. It is as simple as that.
Easy backup with WD Backup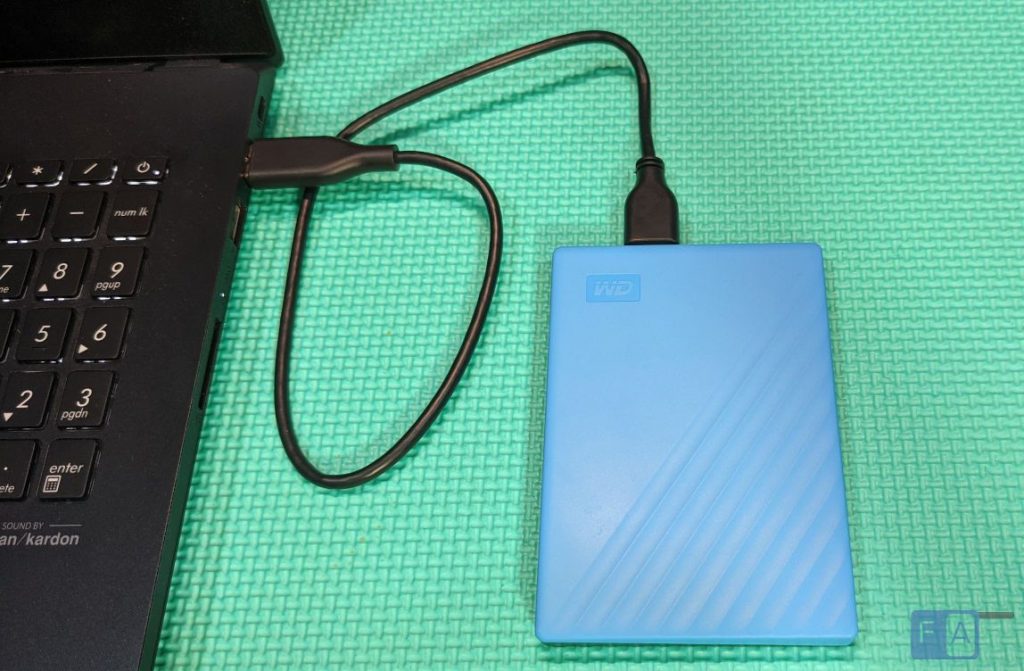 Owing to the work from home scenario lately, regular backups of your data are essential, and to safely back up the data on your hard disk, the WD Backup software comes in handy. It is an easy-to-use backup application that automatically protects your files, photos, and documents with on-premise backups to a Western Digital drive as primary storage. The best part is, you can just pick up the time and frequency to back up your files, and WD Backup will run automatically to your schedule. The My Passport HDD combined with WD Backup software is your backup essential!
Pricing
Available in a wide range of capacities — 1TB, 2TB, 4TB, 5TB, the Western Digital My Passport HDD is priced starting at Rs. 4999 and goes all the way up to Rs. 10,999. Users can choose according to their needs and keep their productivity flowing. You can get it from Amazon.in, Flipkart and other stores.
Disclaimer: This article is brought to you in association with Western Digital.