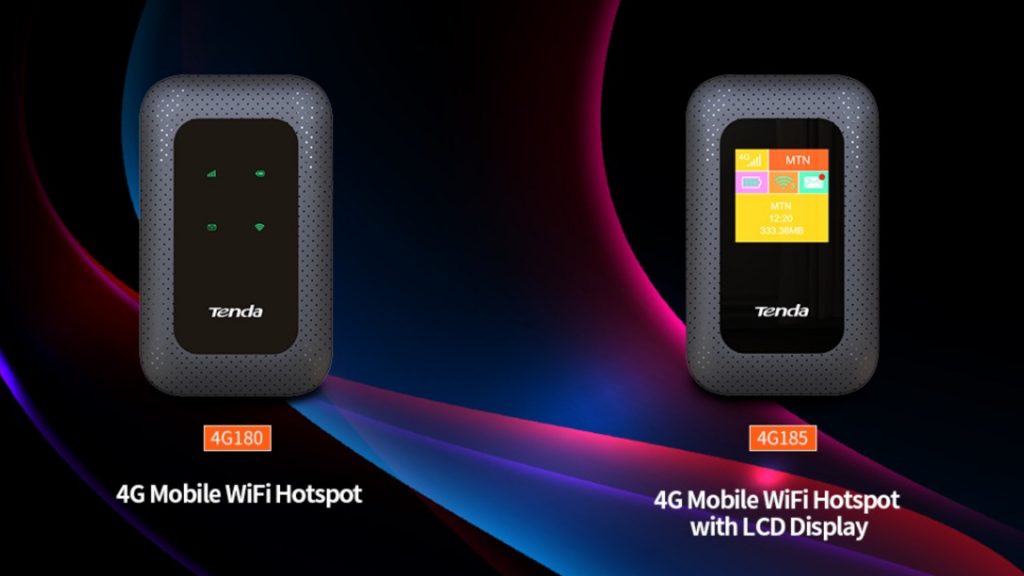 Tenda, a manufacturer of networking devices has expanded its portfolio in the Indian market with the launch of 4G LTE Advanced Pocket Mobile Wi-Fi Hotspots- 4G 180 and 4G 185.
With this device, the company targets Small Office and Home Office (SOHO), covering a small area with consistent Wi-Fi signals, eliminating the dead spots.
According to the company, both Tenda 4G180 and 4G185 Mobile Wi-Fi offers download speed up to 150 Mbps at 2.4GHz via 4G. On top of that, these devices come powered by a 2100mAh rechargeable battery that lasts up to 10 hours and a week in standby mode.
In terms of ports, both devices have 1 Micro SD and SIM slot, 1 Micro USB port, 1 Reset/Power button, 2 Internal Antennas for 4G/3G, and 1 Internal Wi-Fi Antennas.
However, the difference between these two devices is wide since, 4G185 comes with a 1.44 inches color screen that displays information such as 4G/3G Signal bar, Internet Battery, Operator's profile name, SMS, Wi-Fi status, and a number of connected time and used traffic data. While the 4G180 has a LED indicator that shows 4G/3G Signal and Internet (4 Bars), Battery, SMS, and Wi-Fi status.
Tenda 4G180 and 4G185 Advanced Pocket Mobile Wi-Fi Hotspots Devices are priced at Rs. 3,650 and Rs. 3,850 respectively and available exclusively through authorized partners and other reseller channels.