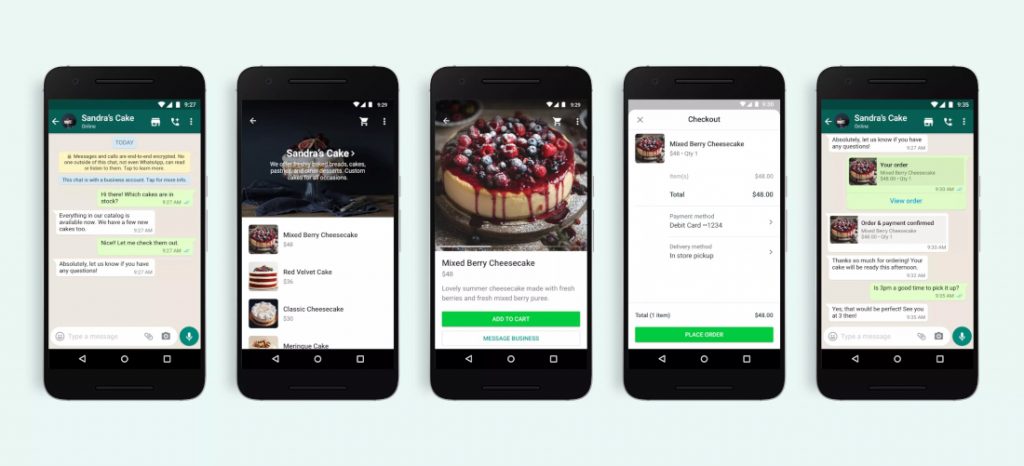 Over the past few months, WhatsApp has steadily been adding features to improve the overall shopping experience on its instant messaging platform. With the ability to view catalogs, it is very easy to shop directly with a business and now, WhatsApp is adding a Shopping button that will let customers add items to a cart, make payment and check out all within WhatsApp.
The new shopping button will replace the voice call icon in the business' chat screen, which when clicked will show customers a catalog of products available from the business. Customers can easily ask queries on any product from within the chat itself, add products to a cart and make payments to finish the transaction and purchase the product.
In a statement, WhatsApp said:
We're rolling out a new shopping button on WhatsApp to make it easier for people to discover a business' catalog so they know what goods or services it offers. Previously, people had to click into the business' profile to see if the business had a catalog. Now, when a person sees the shopping button, which looks like a storefront icon, they will immediately know the business has a catalog so they can browse products and start a conversation about an item they see with just one tap. This will make it easier for businesses to have their products discovered which can help increase sales.
With these new helpful features, Facebook will finally start charging business for a license to use WhatsApp for Business, which will bring revenue for Facebook and help support its free messaging service for the public