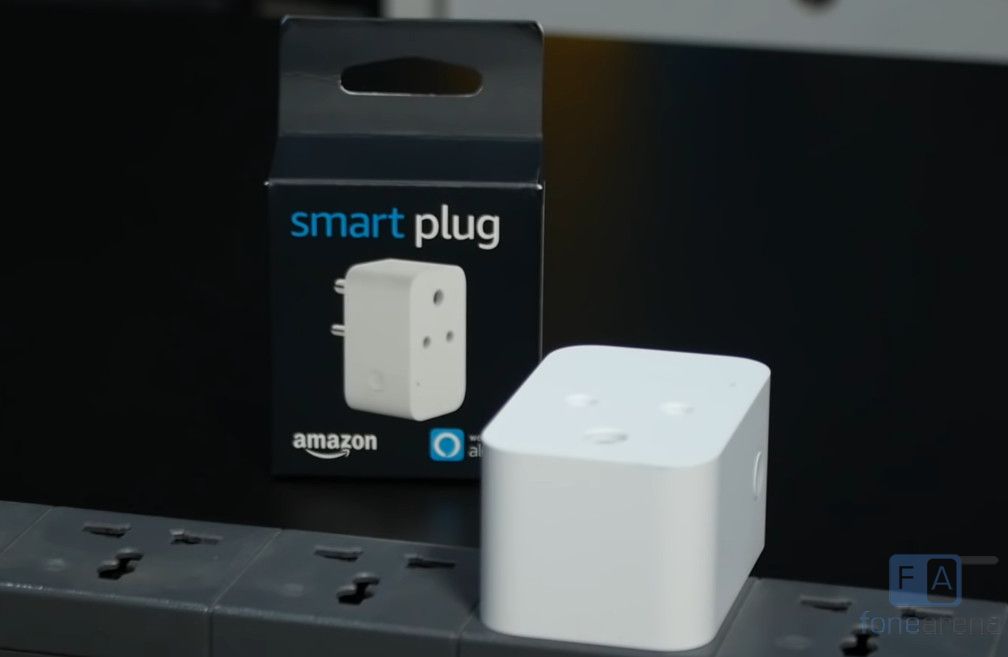 If you are looking for the easiest way to remotely control your domestic appliances, the Amazon Smart Plug might be of interest to you. I have tried smart plugs and power strips from several companies over the past few years and it is good to finally see a product from Amazon which is the creator of Alexa and has smart devices under the Echo and Fire line-up. Amazon had announced a similar product in the US market almost 2 years ago at a similar price of $25 and continues to sell it. Now the Amazon Smart Plug has been launched it in India and I have been using it for a while now. Here are my thoughts on the device and if it makes sense to invest in one.
The device ships in a really small package and just has the plug and some literature inside. It does mention that it is rated up to 6A load and requires a 2.4 GHz Wi-Fi network.
Hardware / Build Quality / Fit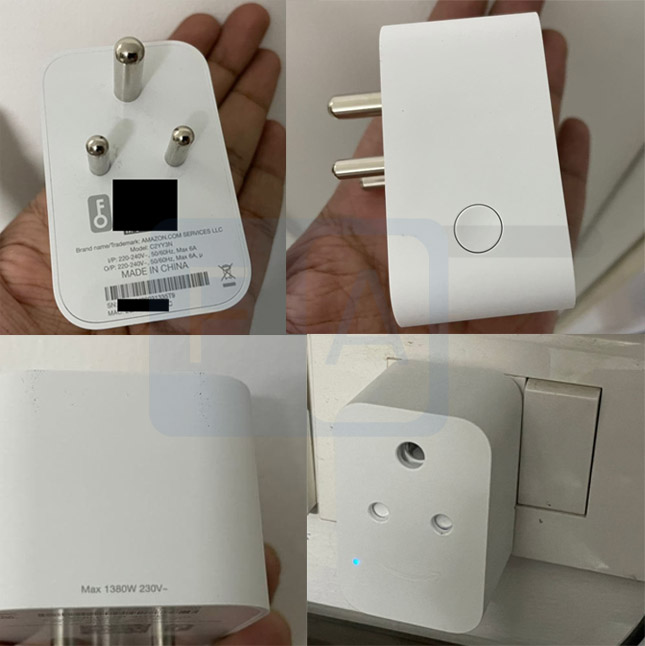 The device has mild Amazon branding on the front and small LED to indicate the status. On the left you have a power-button. The 3-prong plug which goes into the wall socket is at the back. You can't use the device if your outlet only has a 2-pin socket. You also have the power ratings, Mac address and Serial number.
The Hardware is made of plastic and does get mildly warm after extended periods of use.  The build quality is decent and the white colour means that it will blend in easily with the surroundings and might not look like an eyesore.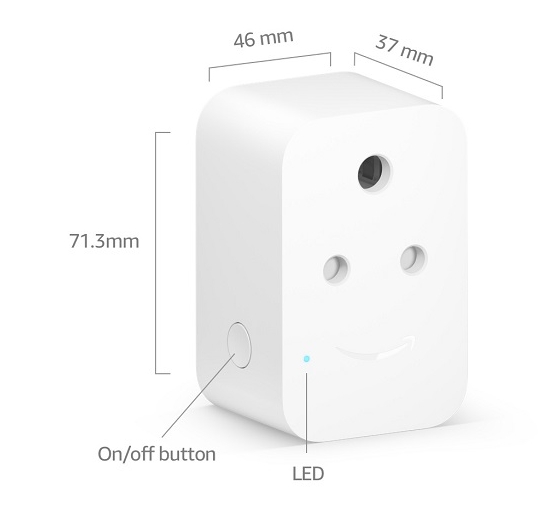 Although the Smart Plug is compact it does add some bulk to your electrical point. It projects by about 1.5 inches or 37mm from your existing outlet and takes up 46mm in width and 72mm in height. It does not block your switches or adjacent points which is a good thing.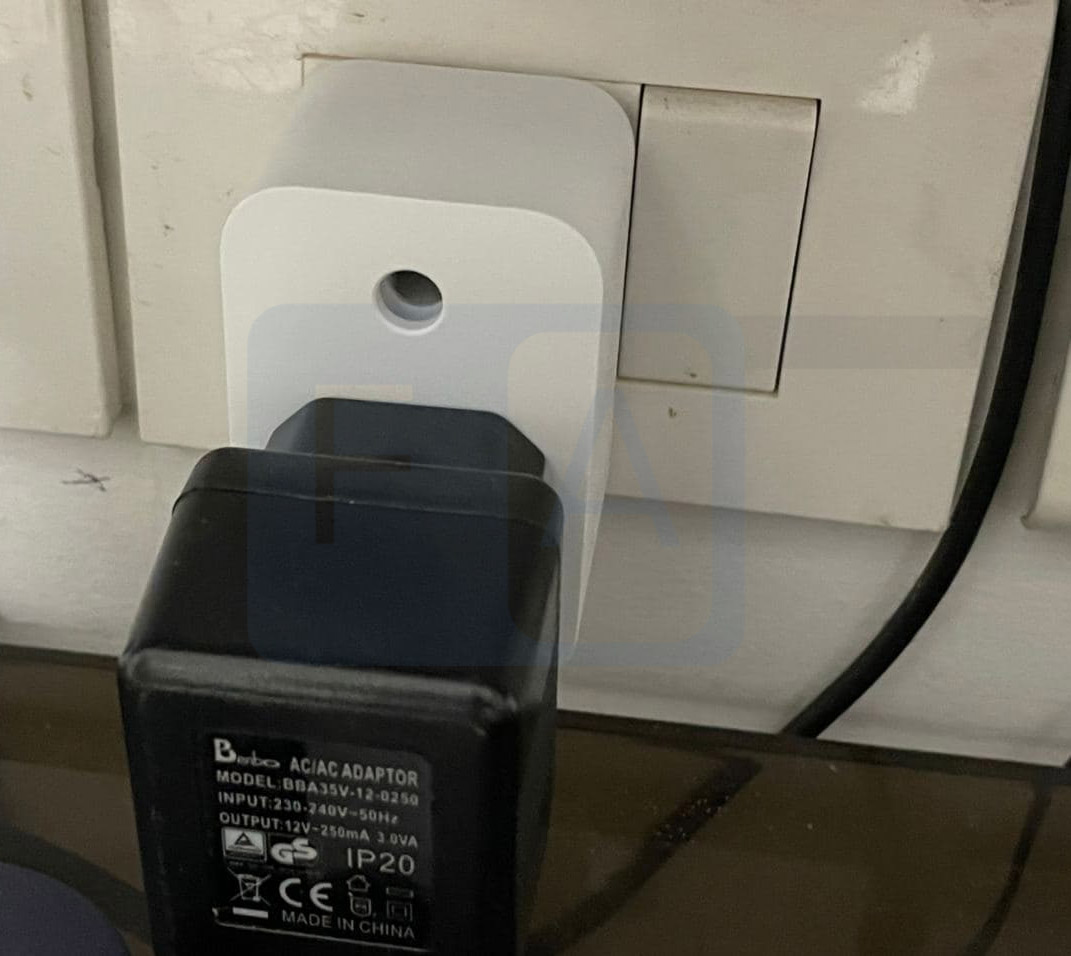 I managed to fit the Smart Plug into my existing outlet perfectly without trouble and it was a snug fit. I wish instead of round pins, it used multi-plugs so that one can use international pins on this but you are limited to using devices with round Indian plugs whether 3-pin or 2-pin unless you use a converter which I don't recommend.
It is rated for 6A or 1380W usage which should be fine for most day to day appliances but it cannot be used with heavy current appliances like geysers, stoves and larger kettles rated at over 1400W. What is surprising is that US version of the plug is rated for 15A and UK version is rated at 13A so don't know what is stopping Amazon from launching a higher rated version here.
Software / Setup
The setup process is fairly easy and you can use any Android or iOS device and the Alexa app to get the plug working. At first, I tried setting up the Plug by using my iPhone without an Echo device to see if voice commands work and to my surprise it did when the Alexa app was active. Later I setup a Echo Plus as well to try voice commands without using my phone and it does work as expected. Alexa seems to be fine tuned to the Indian accent in India so you might have to pronounce things with that in mind.
Another neat feature is the ability to tie the Plug to a routine like "Alexa, Good morning or Goodnight", and you can choose to toggle the power state.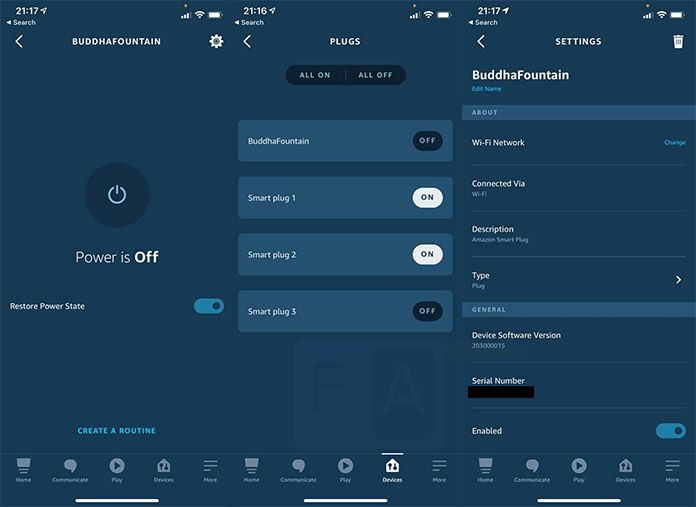 Here is a quick demo of my Smart Plug connected to a Buddha Fountain.
Been playing with the Amazon SmartPlug for a bit and loving it so far. Best thing is you can change the plug name as per your wish.

Max load supported is 6A. pic.twitter.com/58KK2tZn39

— Varun Krishnan (@varunkrish) October 27, 2020
I could change the name as per my wish from the default and Alexa picks up my choice which is great. You could have several such plugs in your home and name them as per your choice.
Pricing / Conclusion
The Amazon Smart Plug is priced at Rs.1999 but I managed to get one for Rs.999 during the initial promo which is a good price. Amazon is currently a bundled offer for the Smart Plug and 3rd gen Echo dot which brings down the price significantly. I wish Amazon adds a few colour options and also USB ports on it for charging mobile devices. One of the main highlights for me about the Amazon Smart Plug is how reliable it has been since I got it. Can't say the same about some other products I have tested.
There are multiple products in the market which offer smart power management for appliances including the latest offering from Realme which supports Google Assistant and offers surge protection too.  If you are already invested in the Amazon Alexa ecosystem, the Amazon Smart Plug is worth considering but for someone who is looking to get started, there are several less expensive choices available in the market. You can get it on Amazon.in.
Pros
Works seamlessly and easy to setup
Excellent integration with Alexa app and Echo devices
Retains power-state even after a power cut
Can use with a variety of appliances like chargers, fans, kettles, lights (up to 1380W)
Cons
Expensive at INR 1999 compared to other solutions in market
Locked to Alexa ecosystem, no support for Google Home or Apple HomeKit
Limited to 6A load, can't control appliances like Geysers, Stoves
Energy monitoring would be nice to have