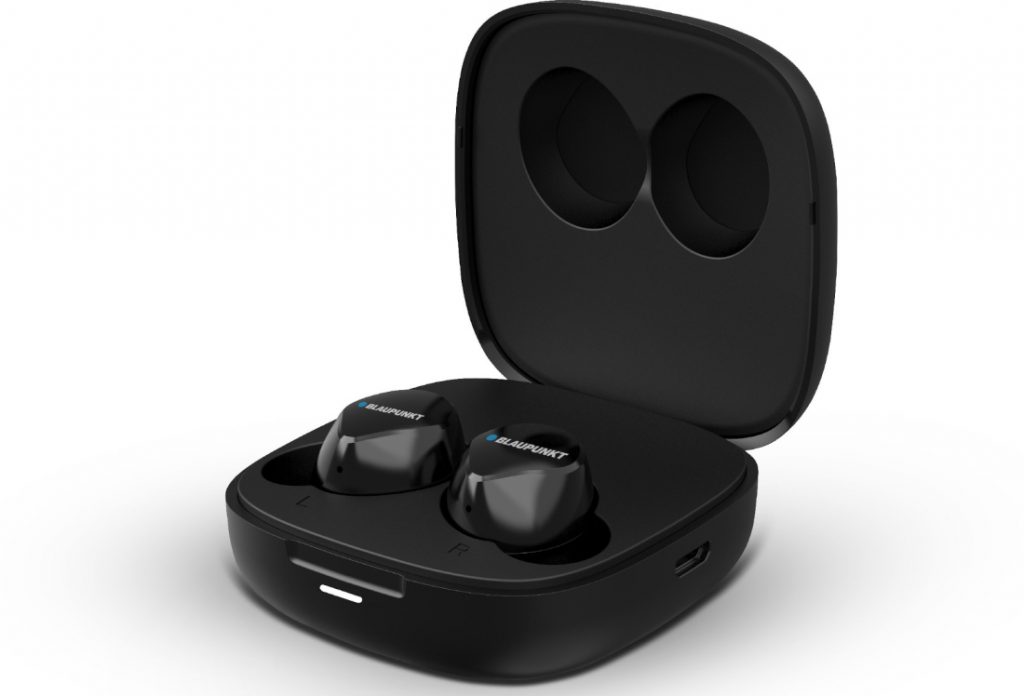 German audio brand Blaupunkt has announced the launch of their new truly wireless earbuds in India called the BTW Air. These earbuds are made out of high-quality material, feature Bluetooth 5.0, IPX5 rating, promising incredible sound quality and more.
The BTW Air wireless earbuds are extremely lightweight and are ergonomically designed for maximum comfort. It has a HD sound delivery that lets users really enjoy their music and have clear call conversations.
The IPX5 certification for water and sweat resistance makes it ideal for using the earbuds when working out. Regarding controls, it is touch based, allowing users to control music playback and answer directly from the earbuds themselves. Battery life is rated at 4 hours and the including charging case offers another 15 hours of charge.
The Blaupunkt BTW AIR Bluetooth Headset is priced at Rs. 3990, but it is available on Flipkart for a price of Rs. 2999.
Commenting on the launch, Sukhesh Madaan, CEO, Blaupunkt Audio India said:
Blaupunkt has always sought to match up to the Indian market standards and fulfill the expectations of its consumers. The prevailing competition in the audio segment for Wireless Bluetooth earphones and headphones is immense. And now, Blaupunkt, with its 20+ years of experience, stellar performance, and innovation in the Indian market is all set to raise the bar of audio experience. I am stoked about our latest launch, BTW Air, that is expected to do wonders among our audience.