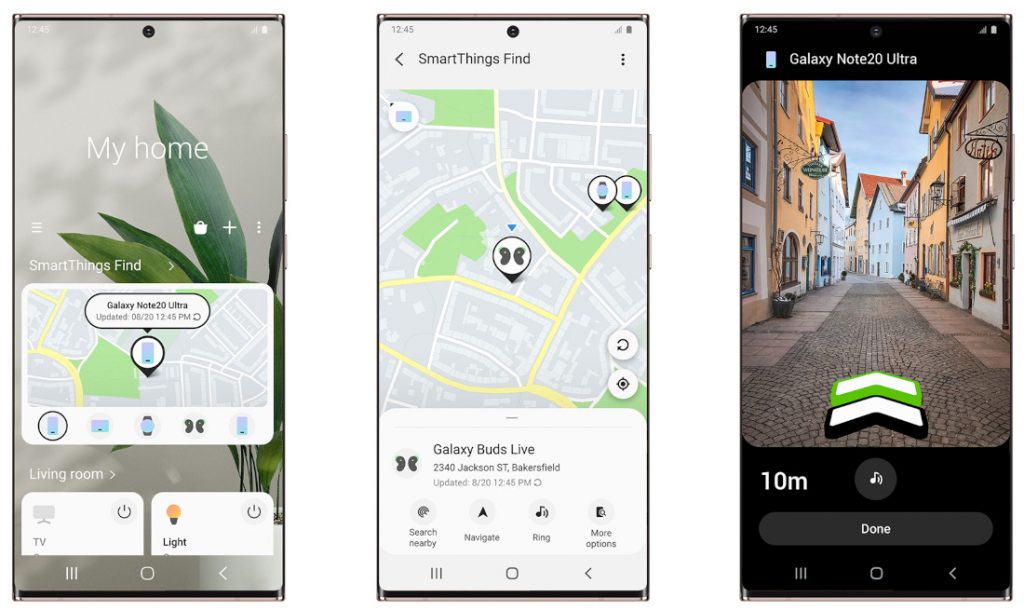 These days, misplacing any of our small gadgets can very disheartening and expensive too. To help with this, Samsung has introduced the SmartThings Find feature in their SmartThings App, which Bluetooth Low Energy (BLE) and ultra-wideband (UWB) to find and keep track of of a user's connected Samsung devices.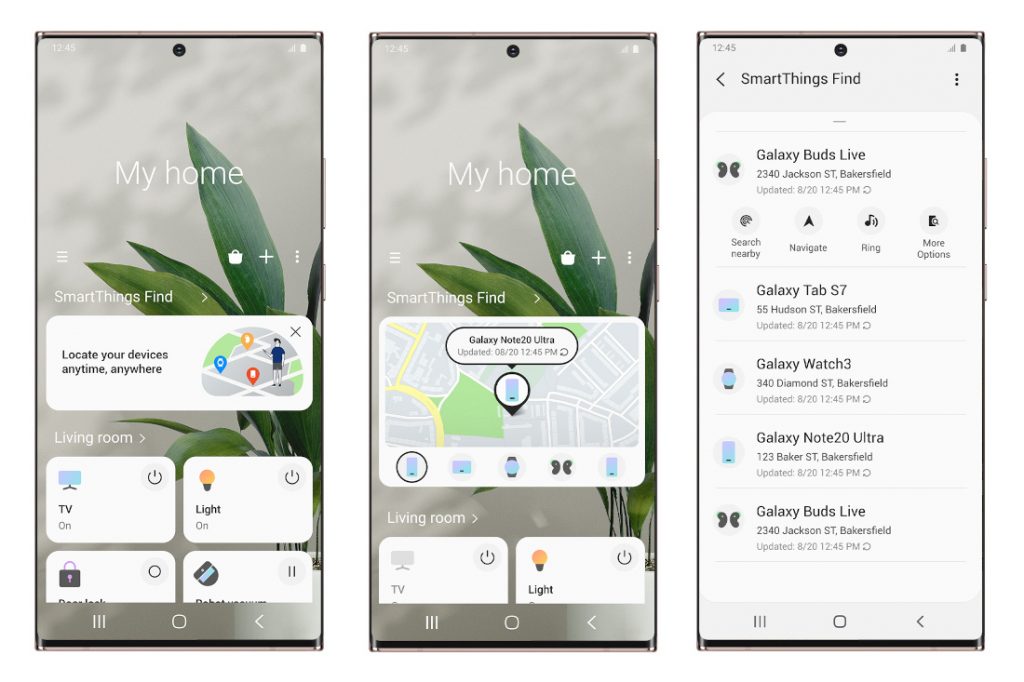 The feature will work with Samsung smartphones, tablets, wireless earphones and smartwatches. Since it can utilize BLE and UWB, it works even when the device is offline. Once a device is offline for 30 mins, it beams out a BLE signal that can be picked up by other Samsung devices, which relays this encrypted data securely to Samsung servers.
The SmartThings app offers an integrated map inside along with the ability to "ring" a lost device. Another cool feature is when you are close to your device, you can locate the device with the AR-based Search Nearby function, which will display color graphics that increase in intensity when you are close to your device.
The SmartThings Find feature will be available through an app update for all Samsung phones that are running Android 8 and above. Samsung also announced that next year, they will expand this feature to location tags which can attached to any object.
Head of SmartThings Team, Mobile Communications Business at Samsung Electronics said:
Utilizing the latest in BLE and UWB technology, SmartThings Find will make your life less stressful when it comes to searching for misplaced Galaxy devices. With the added advantage of using AR6 in conjunction with maps and sounds to guide you back to your devices, SmartThings Find is a simple and visual solution that will help you easily locate your favorite devices. This is just one example of the new meaningful mobile experiences that UWB technology will bring to people across the world.