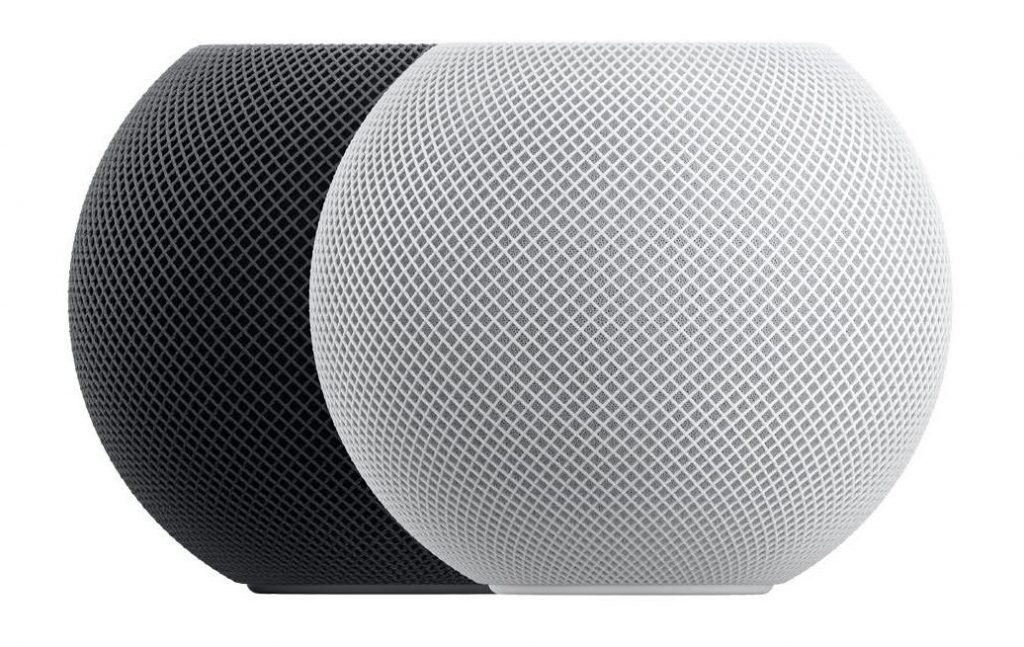 During its event today, Apple has unveiled the newest member to their smart home speaker family – the HomePod Mini. This new tiny speaker features Apple's S5 chip for computational audio capabilities, a full-range driver, and a total of 4 microphones for an improved "Hey Siri" experience and loads of smart home functionalities.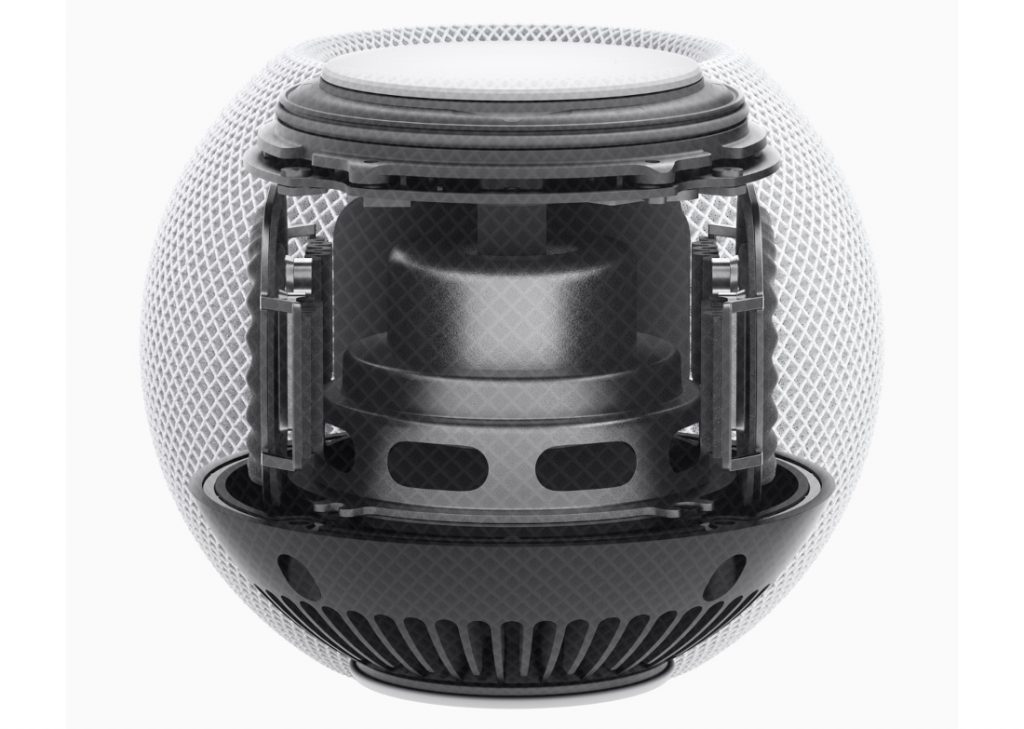 The HomePod's full-range driver has been custom-tuned by Apple and uses a unique acoustic waveguide that directs the sound flow down and out, providing a 360-degree audio experience, just like the bigger HomePod. Complimenting this are a pair of force-cancelling passive radiators, enabling deep bass and crisp high frequencies. Working with this hardware is Apple's S5 chip which analyzes the music to optimize loudness, adjust the dynamic range, and control the movement of the driver and passive radiators in real time.
To improve the "Hey Siri" experience, the HomePod Mini has three dedicated microphones that constantly listens for the keyword and another microphone that is used to isolate sound from the HomePod Mini itself to improve detection. Another feature that Apple has added is the ability to pair two HomePod Mini speakers to create a stereo experience.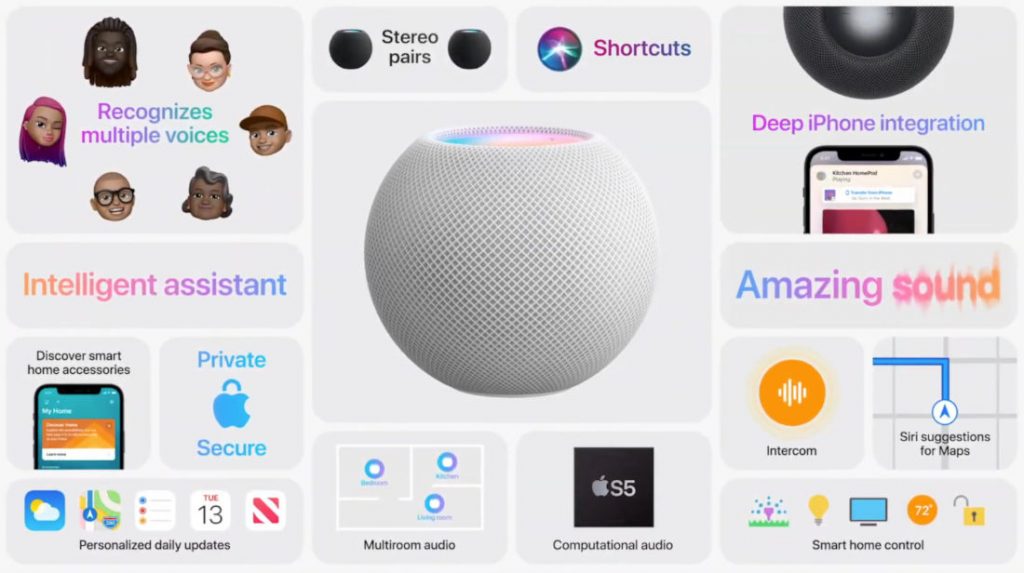 The HomePod Mini is a smart speaker and this means Apple has fully integrated their Siri voice assistant into the overall experience. Users can answer incoming calls from their iPhone, seamlessly transfer music from their iPhone to the HomePod Mini by just bringing the iPhone close and much more. The speaker can be used to control other smart home appliances and it can even be used as an intercom between multiple HomePod Minis in a single home.
Other features for the HomePod Mini include Siri Shortcuts, Ambient sounds, Find My, Web search results and Music alarms.
The Apple HomePod Mini will come in two colours – white and space grey. Apple will start pre-orders for it from November 6 and it will go on sale from November 16, available on apple.com and Apple Authorised Resellers for a price of Rs. 9,900
Commenting on the announcement, Bob Borchers, Apple's vice president of Worldwide Product Marketing said:
HomePod mini has everything customers want in a smart speaker — amazing sound for listening to music, a world-class intelligent assistant that delivers a personal experience to each member of the household, and like every Apple product, it's designed with privacy and security in mind.

HomePod mini is the ultimate smart speaker for anyone with an Apple device. It works effortlessly with iPhone to hand off music, answer calls, or deliver personalised listening suggestions, elevates the sound from Apple TV, plays music from a Mac, and so much more. There's a lot of Apple innovation packed into such a small speaker, all at an affordable price