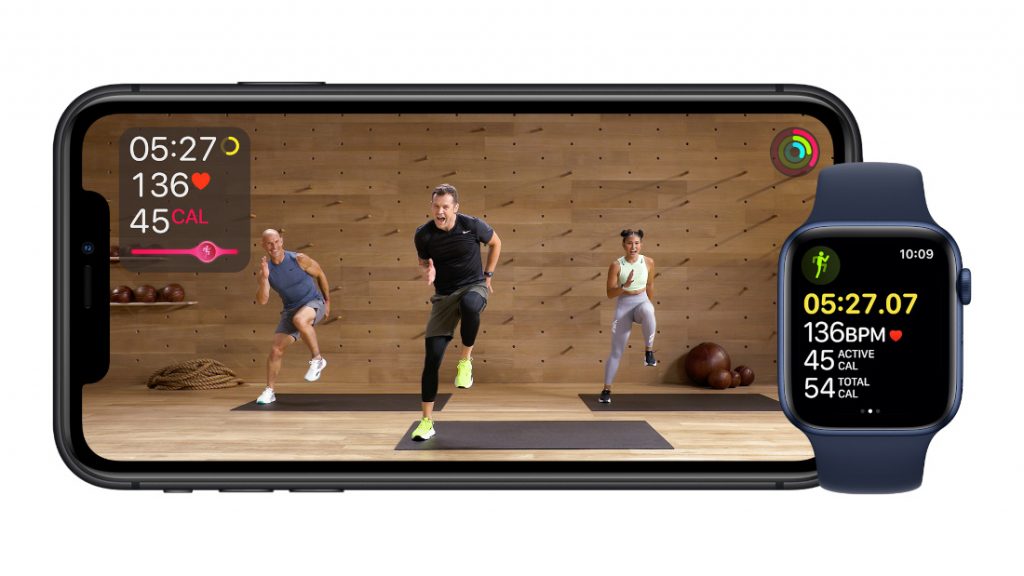 During their Time Flies event today, Apple announced a new app to compliment the Apple Watch called the Fitness+ app. It can integrate with metrics from the Apple Watch and provide users with personalized workout experience on their iPhone, iPad, or Apple TV.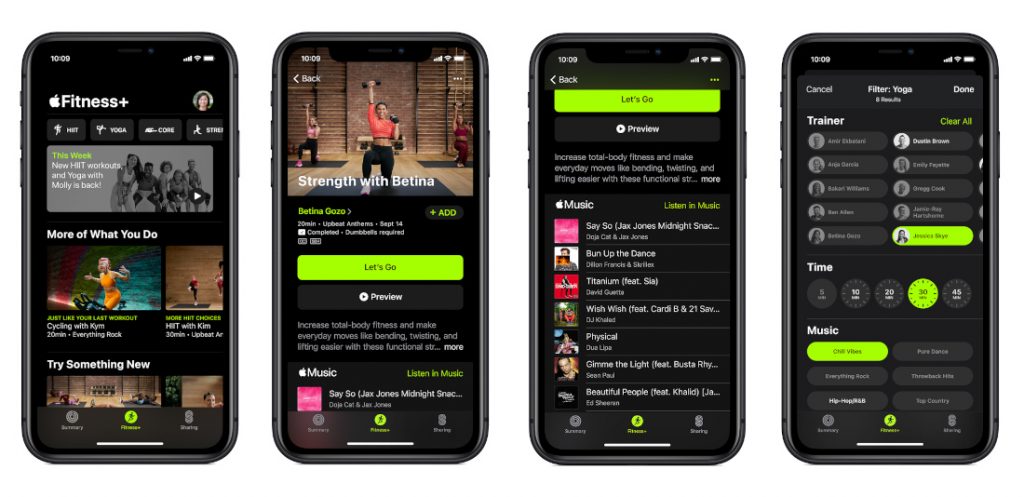 The app uses a custom recommendation engine that tracks a user's previously completed workouts and intelligently suggests new options that match the workouts users select most often. User's will have access to a filtering tool where they can choose workout type, the trainer, the duration, or the music.
Apple also has integrated the Fitness+ app with the Watch in many ways. For example, when a workout is started on an iPhone, iPad, or Apple TV, the corresponding workout type will appear automatically on the Apple Watch. During the session, the watch will animate metrics and it can even show a Burn Bar.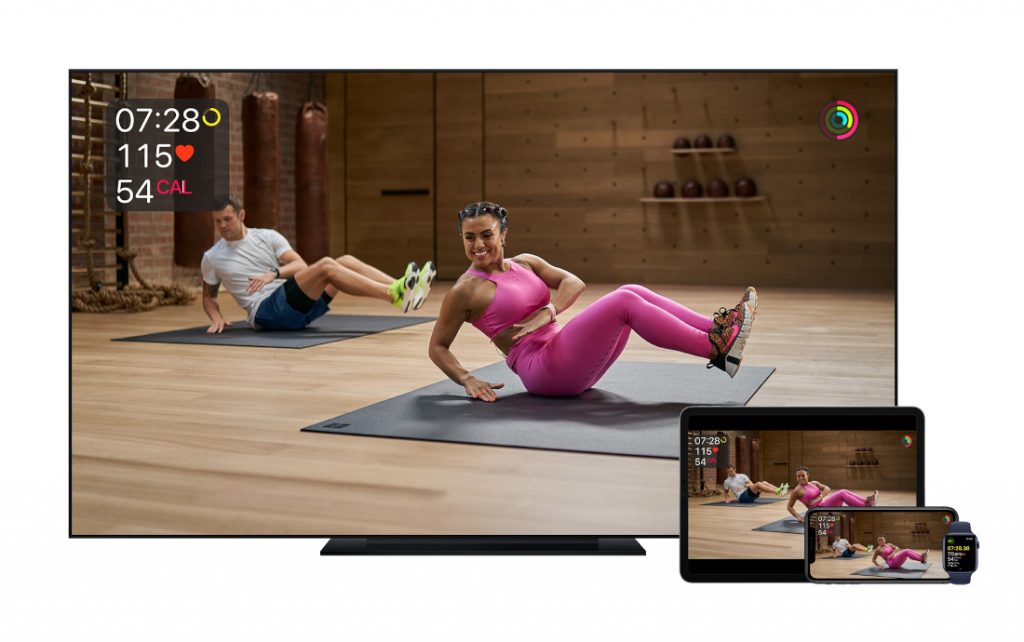 Studio workouts are also coming to Fitness+, with workout types ranging from Cycling, Treadmill, Rowing, HIIT, Strength, Yoga, Dance, Core, and Mindful Cooldown. Fresh workouts that have been tailored by experts will be delivered each week and there will be an Absolute Beginner program for those who are just getting into fitness.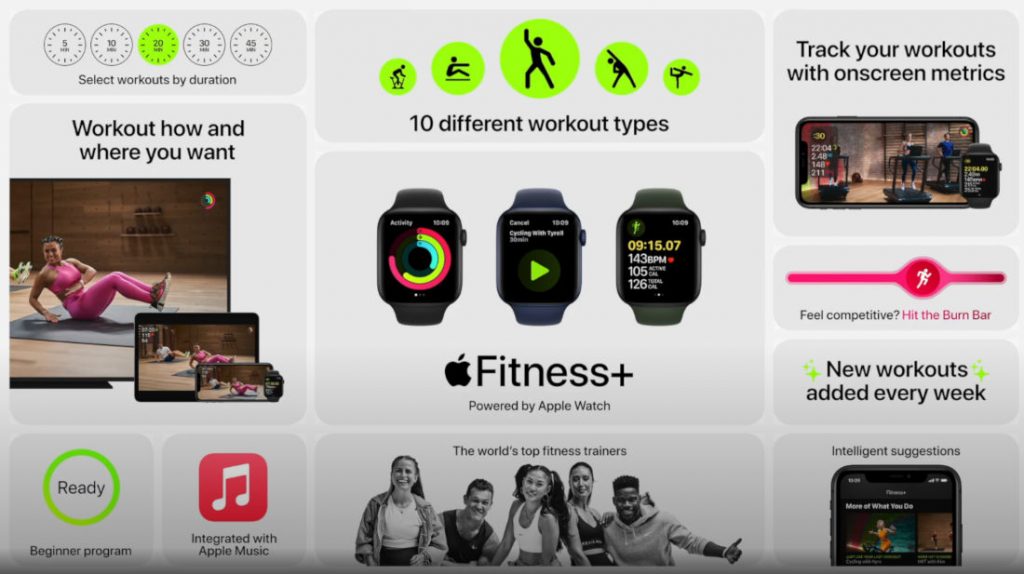 Apple Fitness+ is launching first in Australia, Canada, Ireland, New Zealand, the UK, and the US, and will cost $9.99 (Approx. Rs. 735) per month or $79.99 (Approx. Rs. 5,888) per year. Fitness+ will also be offered as a trial period for one month and new Apple Watch purchasers can avail 3 months free included with the Watch. Fitness+ subscribers will be able to share their subscription with up to 5 family members too. No details about the pricing for Apple Fitness+ in India yet. Apple said that it will expand it to more countries later this year.