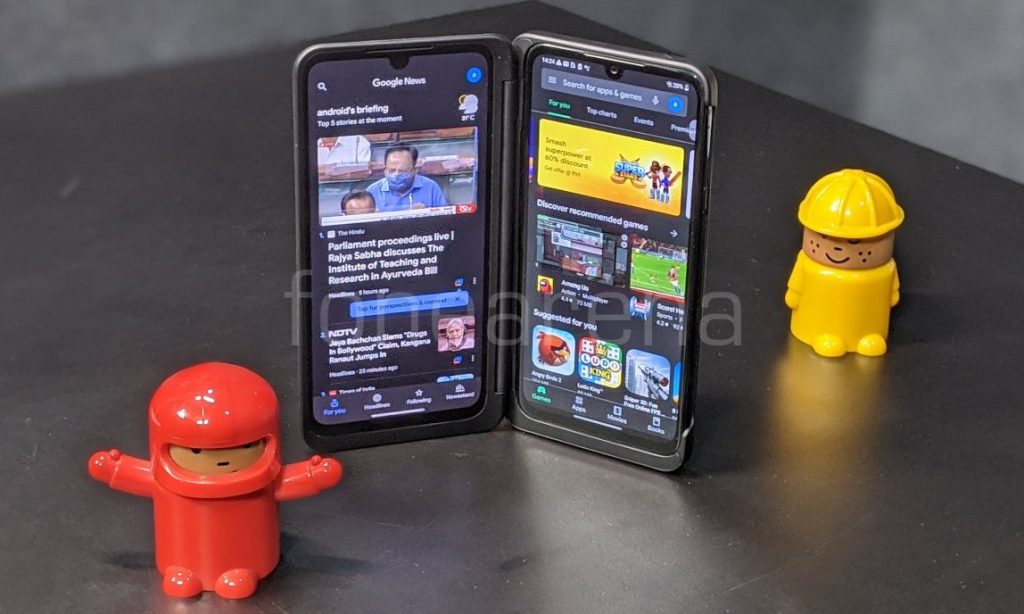 A few years back, carrying out multitasking on a smartphone may have sounded like an absurd idea. But not any more! Like multiple cameras, the multiple display smartphones are another attempt by the phone manufacturer to take on multitasking to another level.
Unlike foldable phones, the dual-screen phones have two separate screens, which lets you run two different sets of apps simultaneously on the two screens, letting users multitask without having to minimise any of them. Sounds fun and productive right?
Talking about dual-display smartphones, LG G8X ThinQ is one of the perfect options right now available in the market. Well, if you juggle several accounts with email, apps, and documents like me, this is the phone to consider.
Secondary display is a blessing
This smartphone lets you browse and chat, stream video and compose mail, listen to music and tweet, and much much more all at the same time. The list goes on and on.
In my usage, when I booked an Ola cab, I moved the Ola app to the second screen, with a swipe, and responded to my friend on WhatsApp on the main display, while still keeping an eye on the car headed toward me. Having a secondary display at your disposal, with which you can do anything is a blessing.
Use it as Gamepad or a mini-laptop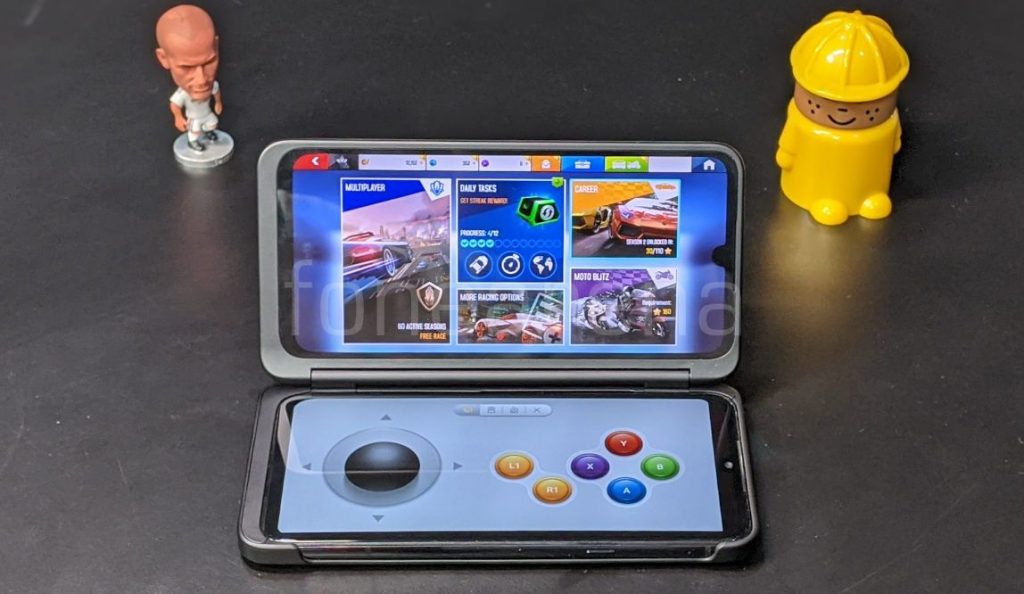 Moving on, there are quite a lot of things we absolutely love about the G8X ThinQ and one among them is doubling the secondary display as a gamepad. Yes, you heard us right. Use one screen to game, one screen to control! The LG GamePad offers you a complete view of your game on one screen and a full controller on the other. According to the game theme, you can choose different types of gamepads — Basic, arcade, console, and racing.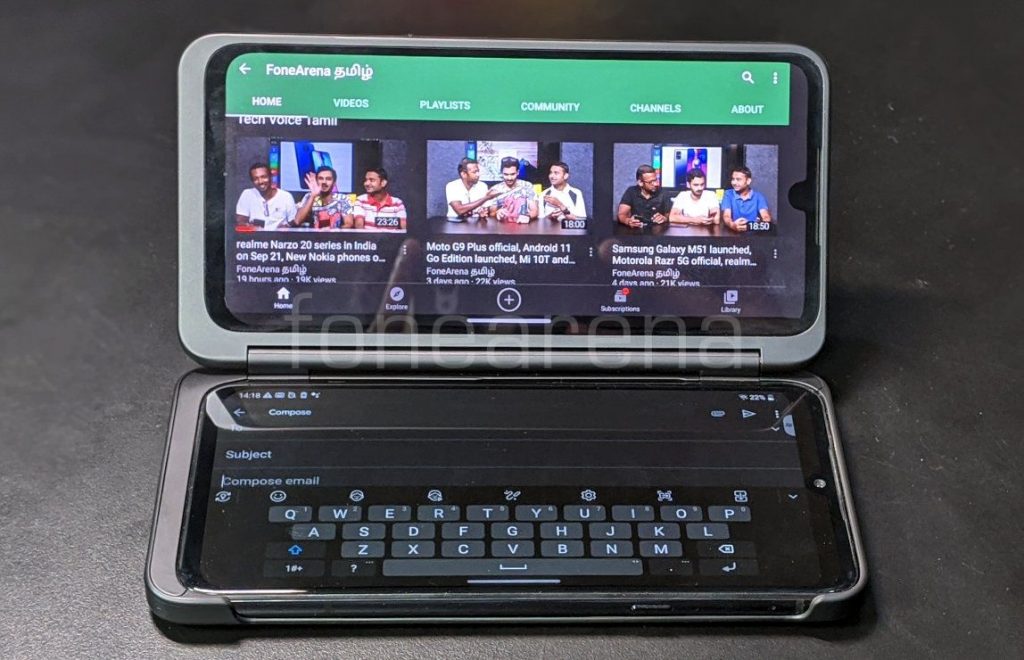 Another thing I love about this device is its ability to become a laptop imposter. Well, if you write a lot of emails, switch the device to landscape mode, the entire secondary display becomes a keyboard. Fun fact, when it comes to display brightness, you can opt to sync the brightness of the two or have them separate.
Experiment with your photography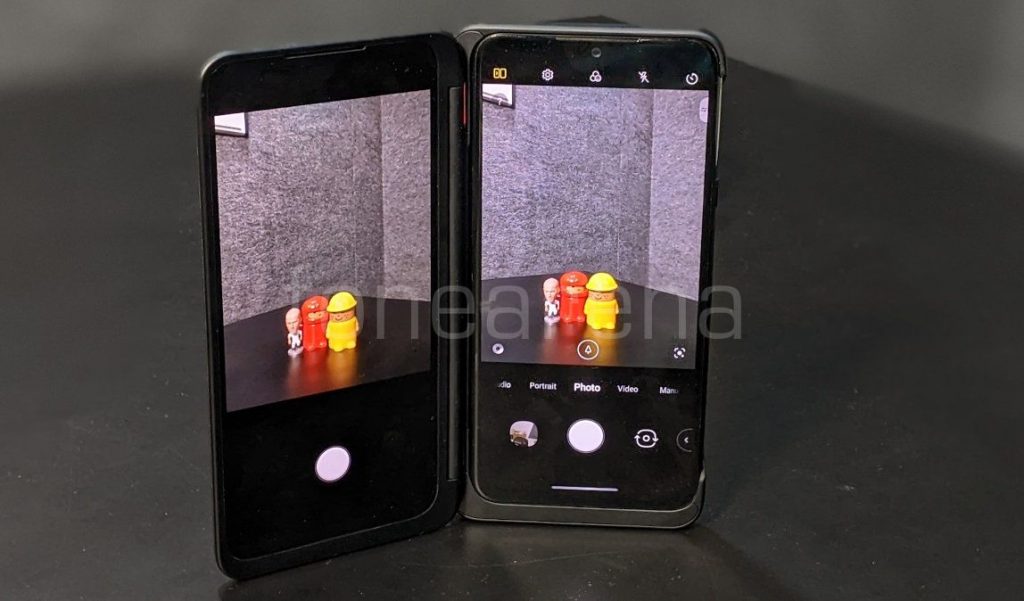 For those who regularly use the split-screen feature on Android, this is kind of similar with more screen space. The G8X solves this, and you know what, I'm still finding new ways to use the second screen.
Another interesting use case we found out is that the secondary display can assist you in many ways when it comes to the camera. It has the ability to mirror the viewfinder so that you can experiment with different shooting angles. In selfie mode, it can act as a flash as well!.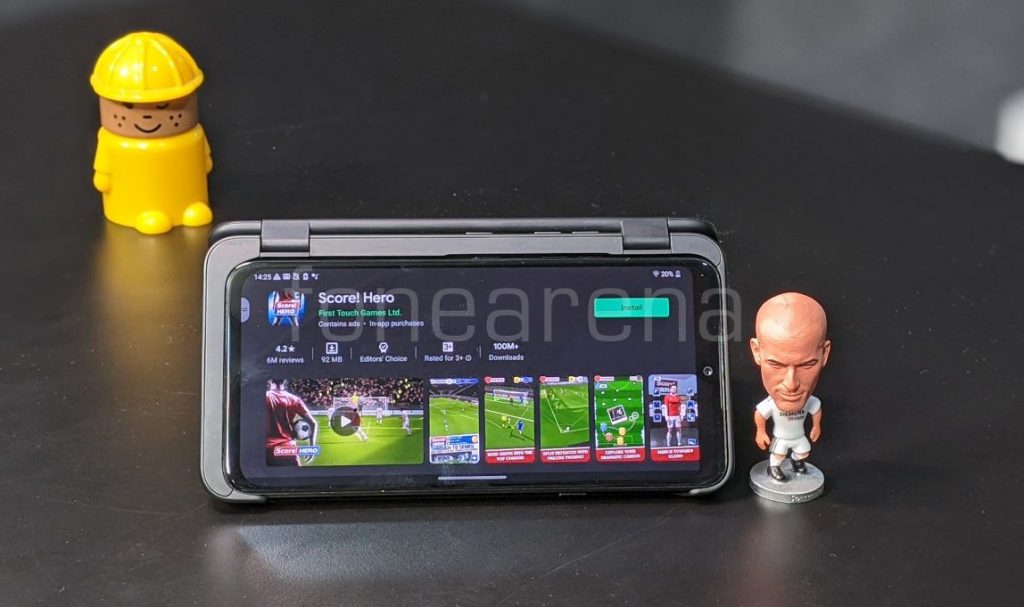 The detachable display has a 360° free stop hinge that lets users use the phone as a game controller at 120° or a mini laptop at 140°. It can go flat at 180° or in a tent mode at 270° or flip back on itself at 360°. As a result, you can choose to tailor your phone to any situation.
The LG G8X ThinQ dual-screen has the ability to change your work habits for the good, while on the go. If you want to experience the benefits of foldable smartphones at a good price, the LG G8X ThinQ is the sensible option available right now.
The LG G8X ThinQ is priced at Rs. 53,990 including LG Dual Screen and is available from Amazon.in and across all retail outlets. Also, check out Rs. 5000 instant cashback offers for LG G8X ThinQ here.