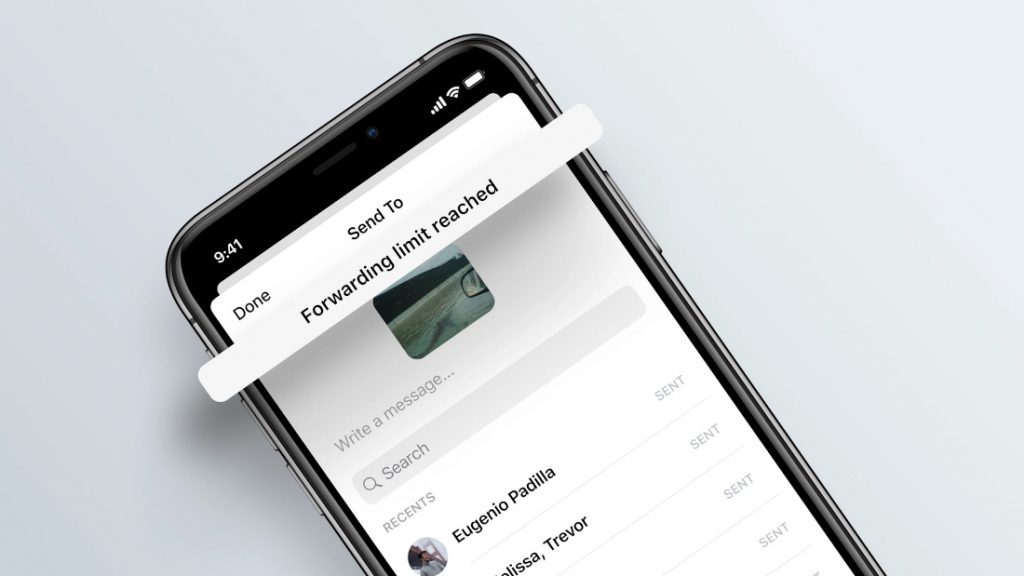 The spread of viral misinformation has been a major issue in these times of the COVID-19 pandemic. One of the primary methods of spreading is via social media platforms and instant messaging applications. A way to prevent this is limiting the number of people a message can be forwarded too and that is exactly what Facebook Messenger is rolling out.
Forwarding limits have been present in other instant messaging services, including Facebook's own WhatsApp, which reduced its message forwarding limit to 1 chat at a time. Now, Facebook is introducing the limit to its Messenger service.
Users of Facebook Messenger will now be limited to forwarding messages to a maximum of 5 chats or groups at a time. In comparison, WhatsApp also previously limited forwards to 5 chats, however now they reduced that limit to just 1 chat at a time.
Introducing forward limits has been proven to effectively reduce spread of misinformation, like for example in the case of WhatsApp, there was a 25% decrease in message forwards globally at the time. Facebook especially has come under fire from the public and governments worldwide for not regulating the spread of viral information, so this feature is definitely a welcome one.