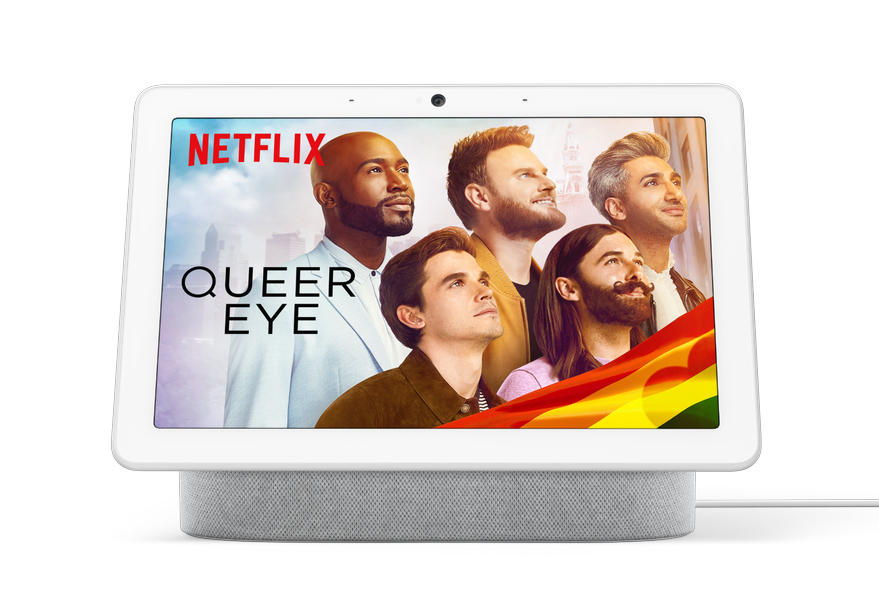 Google has announced that their Nest Hub and Nest Hub Max devices will now natively support Netflix streaming. Users can now connect their Netflix account and stream their favourite shows on their smart displays, with the ability to control the video playback with their voice or hand gestures.
To enable Netflix, users needs to simply link their Netflix subscription by signing in to their account in the Google Home or Assistant app. Google has integrated this service into their voice assistant, which means users can simply ask for the show they want to watch, like for example, "Hey Google, play Queer Eye", and the assistant will automatically search the Netflix Catalog and begin streaming.
Google has also integrated Quick Gesture support for Netflix on the Nest Hub Max, which allows users to easily pause or resume playback by just raising your hand to the device.
Having the ability to stream Netflix puts the Nest Hub and Nest Hub Max ahead of the Amazon's Echo smart displays and Facebook's Portal in terms of features. Along with this, the Nest Hub smart speakers also have Google Cast support, making the other smart displays harder to purchase.