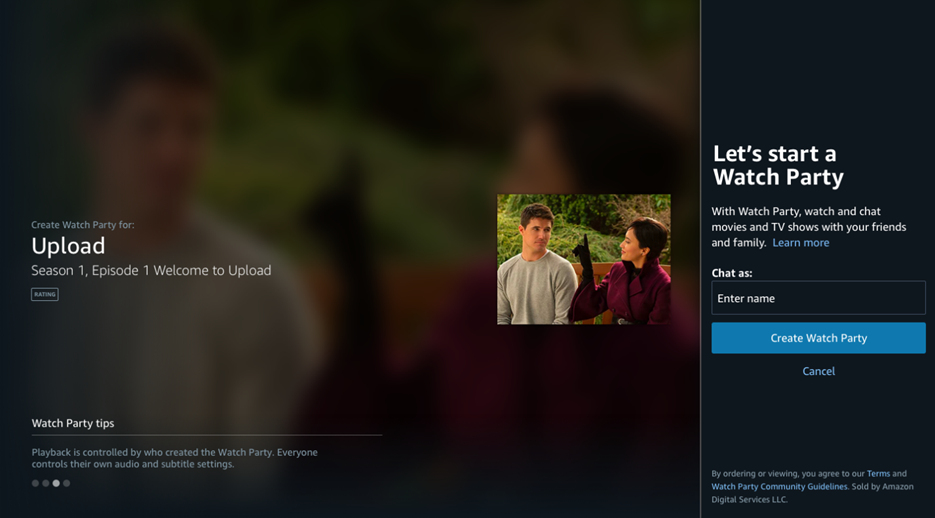 Amazon Prime Video is launching a new feature called "Watch Party" that enables co-viewing of  Prime Video content for users in the US with a prime membership. Each Watch Party can support up to 100 participants at a time, with synchronised playback and the ability to chat with text and built-in emojis.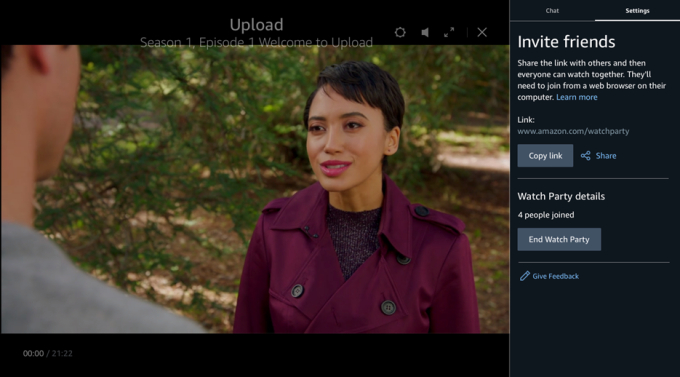 The feature is rolling out for no-extra cost to all Amazon account holders in the US with a Prime membership or with a Prime Video subscription. Once the feature is active, customers will see a new Watch Party icon, which when clicked will provide a link that can be shared with friends and family. The host of the Watch Party will have controls over the playback like start, stop and pause.
At launch, Watch Party will be offered on content from the Prime Video SVOD (subscription video on demand) catalog including Amazon Originals like Fleabag, The Marvelous Mrs. Maisel, Tom Clancy's Jack Ryan, etc. Watch Party will not be offered on titles that are rented or purchased from Amazon.
Co-viewing features already exist on other streaming platforms like Netflix and HBO via browser extensions. These have become extremely popular during the pandemic, where users are spending an increasing amount of time streaming content. Amazon's implementation of Watch Party will be a native experience for Prime Video.