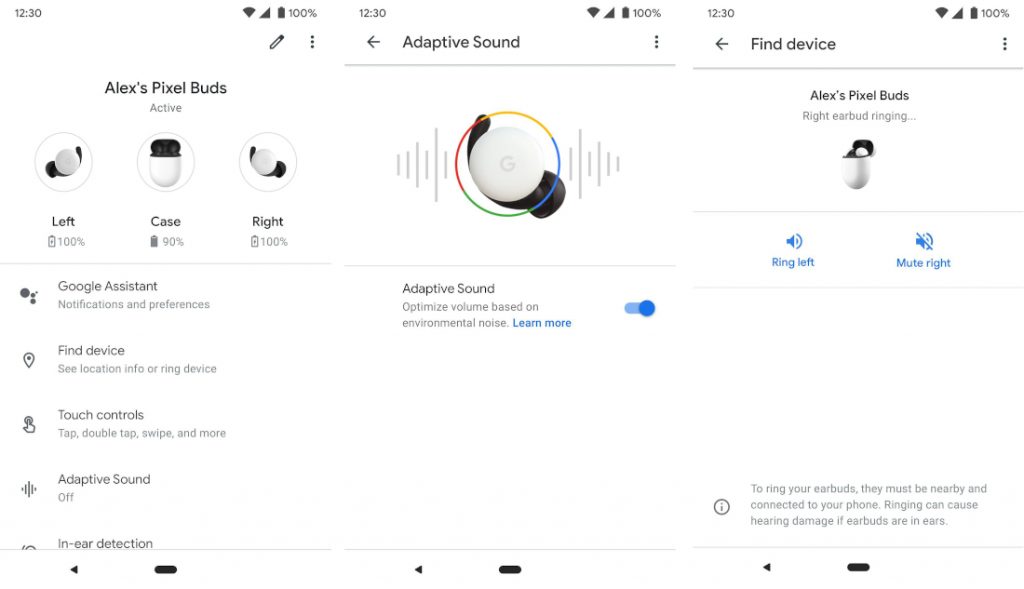 During its 2019 October hardware launch event, Google announced their first truly wireless earphones called the Pixel Buds. However, they also announced that the product would only go on sale next year, in the summer of 2020. It looks like we are finally nearing the launch of the Pixel Buds as the Pixel Buds app is available for download for all in the Google Play Store.
While the app is available for everyone to download, Pixel 4 users will currently be able to access more settings in the app as the Pixel Buds already appears to be baked-in to the Bluetooth settings. Pixel 4 users only have to "update" the app from the Play Store while other smartphone users have to install the app, who also can't get past the initial pairing screen.
The Pixel Buds is said to come a variety of features like Adaptive Sound, touch controls, in-ear detection for automatic pause/play, Find my device and of course, Google Assistant support built-in. It will come in 4 colours: Clearly White, Oh So Orange, Quite Mint, Almost Black colour options with a price of US$179 (Approx. Rs. 12,790).