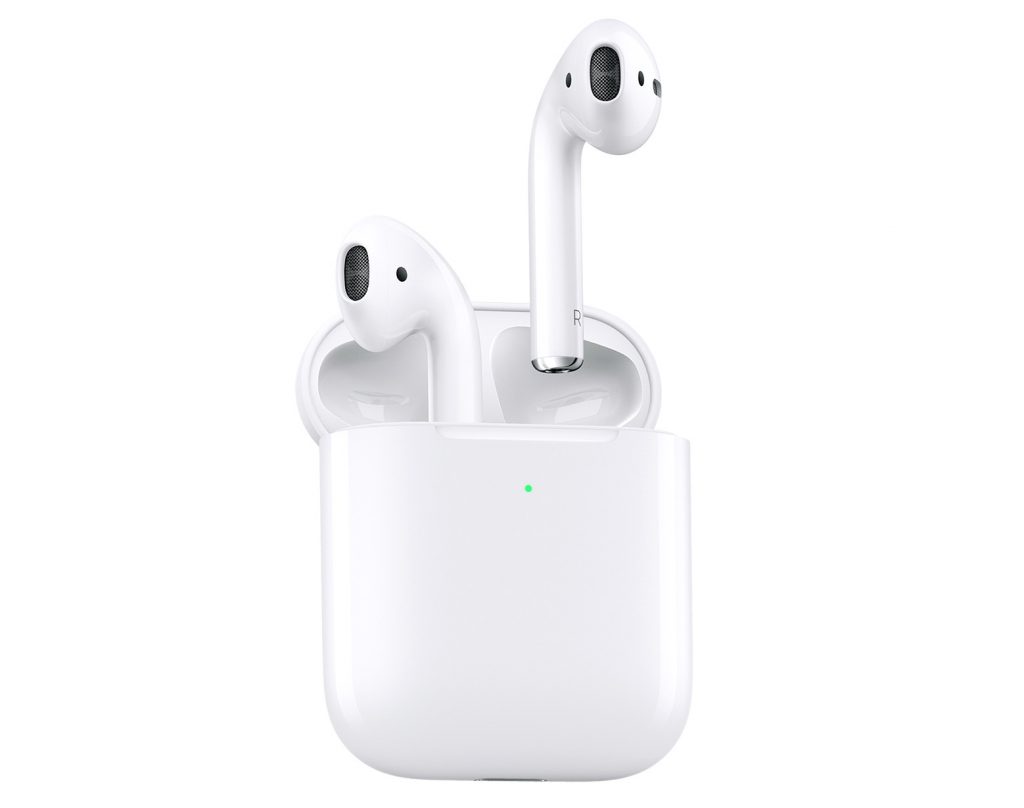 True wireless earbuds have become popular among consumers lately, thanks to the plethora of options available at different price segment. The shipments have increased massively in India and now, Counterpoint has released the shipments record for 2019 which shows a massive 700% growth YoY.
According to the report, Apple leads the market with 27% shipments market share in 2019. It is followed by Noise with 12%, JBL with 8%, Samsung with 7% and realme with 7%. Furthermore, the top five selling models are Apple AirPods followed by realme Buds Air, pTron Bassbuds, Noise Shots X1 Air and Noise Shots X5.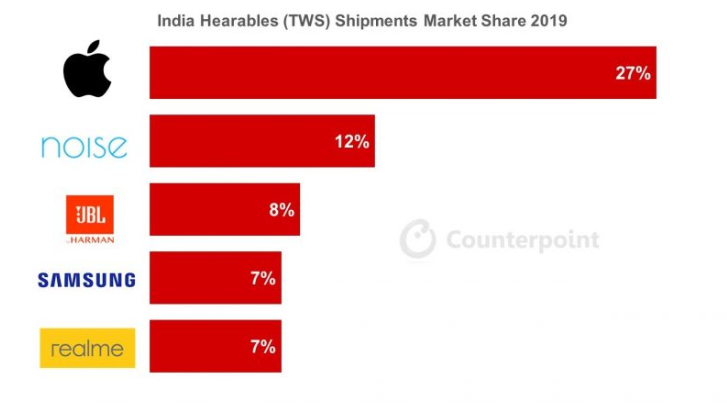 The 2019 TWS market was dominated by Apple AirPods 2nd Gen and for JBL, the C100 TWS was hugely popular among consumers. The report also adds that the Indian market remains largely untapped for TWS and holds huge growth potential and opportunities for new players.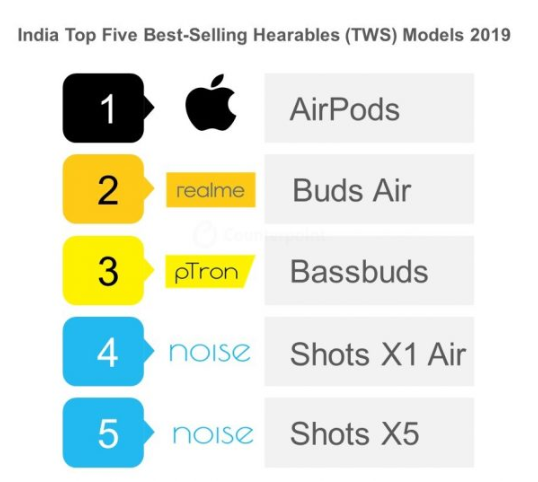 In related news, POCO is also working on a TWS product and it should be interesting to watch how it will compete with the existing players.