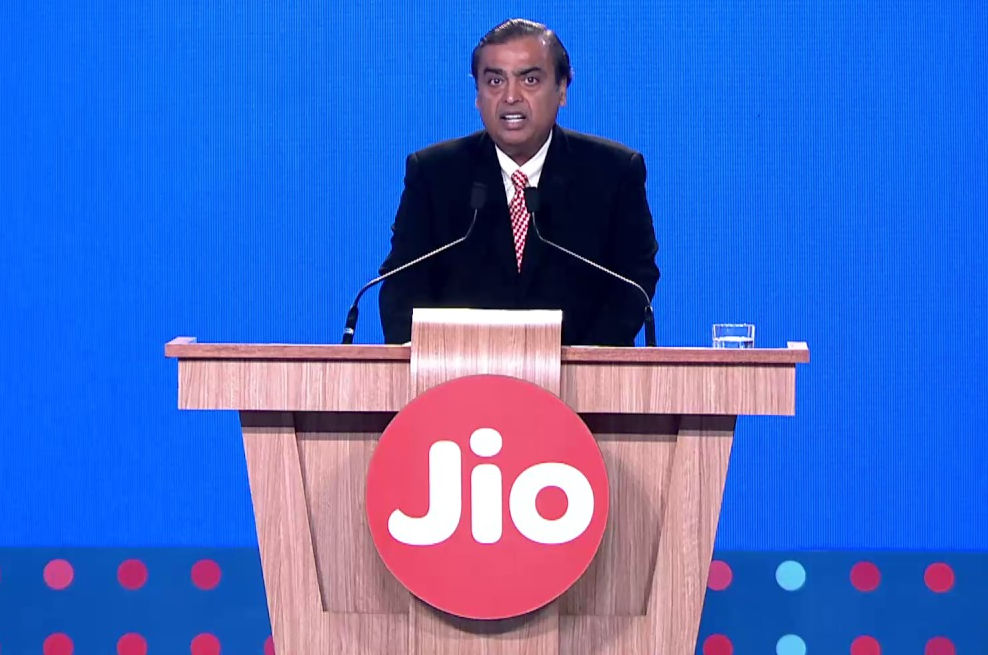 Facebook today announced that it will buy 9.99% equity stake in Jio Platforms Limited, part of Reliance Industries Limited on a fully diluted basis for $5.7 billion or INR 43,574 crore, making Facebook its largest minority shareholder, the largest investment for a minority stake by a technology company anywhere in the world and the largest FDI in the technology sector in India.
Concurrent with the investment, Jio Platforms, Reliance Retail and WhatsApp have also entered into a commercial partnership agreement to further accelerate Reliance Retail's New Commerce business on the JioMart platform using WhatsApp and to support small businesses on WhatsApp. The companies will work closely to ensure that consumers are able to access the nearest kiranas who can provide products and services to their homes by transacting seamlessly with JioMart using WhatsApp.
The transaction is subject to regulatory and other customary approvals.
Regarding the investment, David Fischer, Chief Revenue Officer, and Ajit Mohan, VP and Managing Director, India, in a release said:
One focus of our collaboration with Jio will be creating new ways for people and businesses to operate more effectively in the growing digital economy. For instance, by bringing together JioMart, Jio's small business initiative, with the power of WhatsApp, we can enable people to connect with businesses, shop and ultimately purchase products in a seamless mobile experience.

India is a special country for us. Over the years, Facebook has invested in India to connect people and help businesses launch and grow. WhatsApp is so ingrained in Indian life that it has become a commonly used verb across many Indian languages and dialects. Facebook brings together friends and families, but moreover, it's one of the country's biggest enablers of growth for small businesses. And Instagram has grown dramatically in India in recent years as the place where people follow their interests and passions.
Commenting on the partnership with Facebook, Mukesh Ambani, Chairman and Managing Director, Reliance Industries Ltd, said:
When Reliance launched Jio in 2016, we were driven by the dream of INDIA'S DIGITAL SARVODAYA – India's Inclusive Digital Rise to improve the quality of life of every single Indian and to propel India as the world's leading Digital Society. All of us at Reliance are therefore humbled by the opportunity to welcome Facebook as our long-term partner in continuing to grow and transform the digital ecosystem of India for the benefit of all Indians. The synergy between Jio and Facebook will help realise Prime Minister Shri Narendra Modi's 'Digital India' Mission with its two ambitious goals — 'Ease of Living' and 'Ease of Doing Business' – for every single category of Indian people without exception. In the post-Corona era, I am confident of India's economic recovery and resurgence in the shortest period of time. The partnership will surely make an important contribution to this transformation.