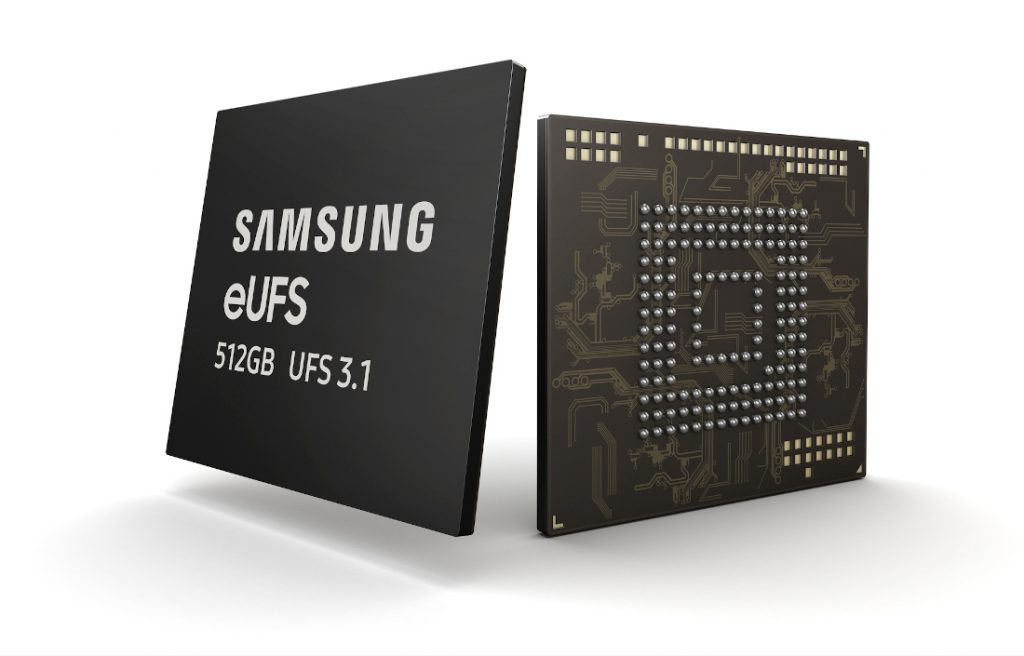 Samsung Electronics, worlds leading manufacturer of storage technologies, has begun mass production of its 512GB eUFS 3.1 chips that are designed for flagship smartphones. It is capable of 3 times the sequential write performance and 1.6 times the random read of previous generation eUFS 3.0 storage chips.
The new chip marks the first time a smartphone storage chip will break the 1GB/s performance threshold. With sequential write speed of over 1,200MB/s, the chip is is capable of over ten times the write speeds of a UHS-I microSD card (90MB/s). Random performance has been increased too, with 100,000 read IOPS and 70,000 IOPS for writes. Samsung will also have 256GB and 128GB capacities for flagship smartphones that will be released later in the year.
Commenting on the start of production, Cheol Choi, executive vice president of Memory Sales & Marketing at Samsung Electronics said:
With our introduction of the fastest mobile storage, smartphone users will no longer have to worry about the bottleneck they face with conventional storage cards. The new eUFS 3.1 reflects our continuing commitment to supporting the rapidly increasing demands from global smartphone makers this year.