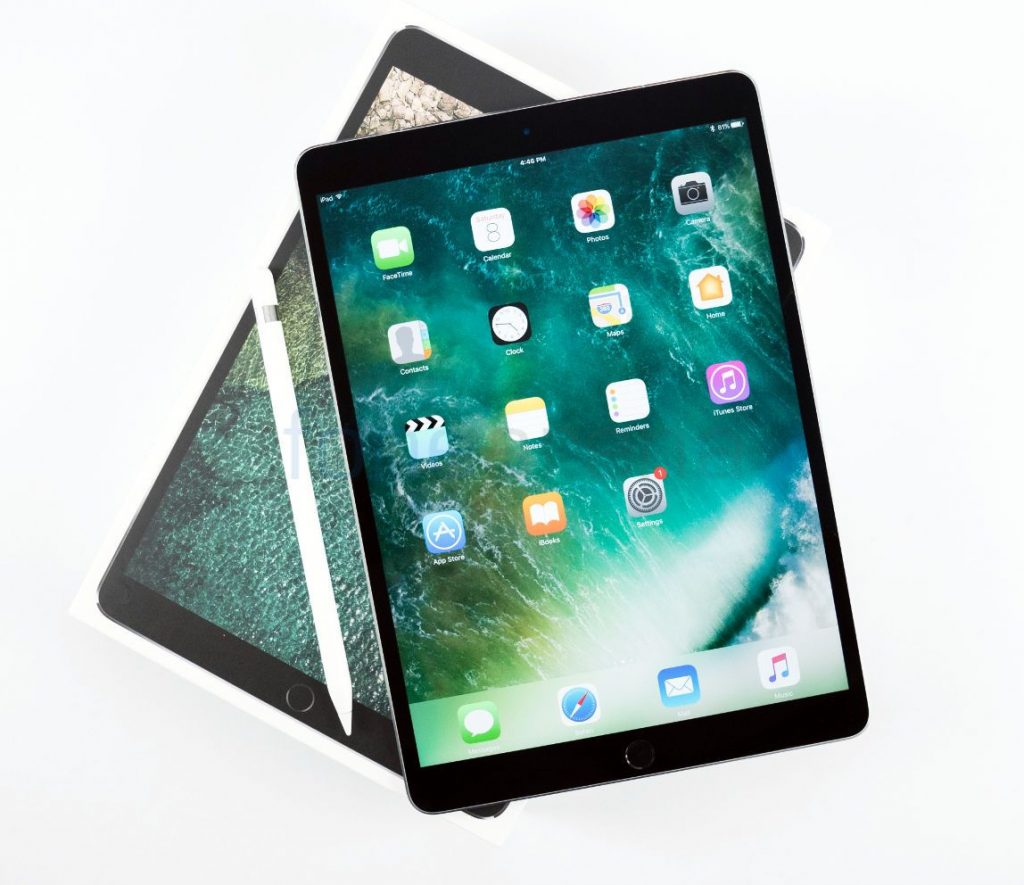 The tablet market continues to suffer as the global shipments in Q4 2019 dropped to 43.5 million units, marking a decline of 0.6% compared to Q4 last year. Apple continues to lead the market with its highly successful iPad series with Samsung, HUAWEI, Amazon.com and Lenovo taking the next 4 spots in global shipments and market share.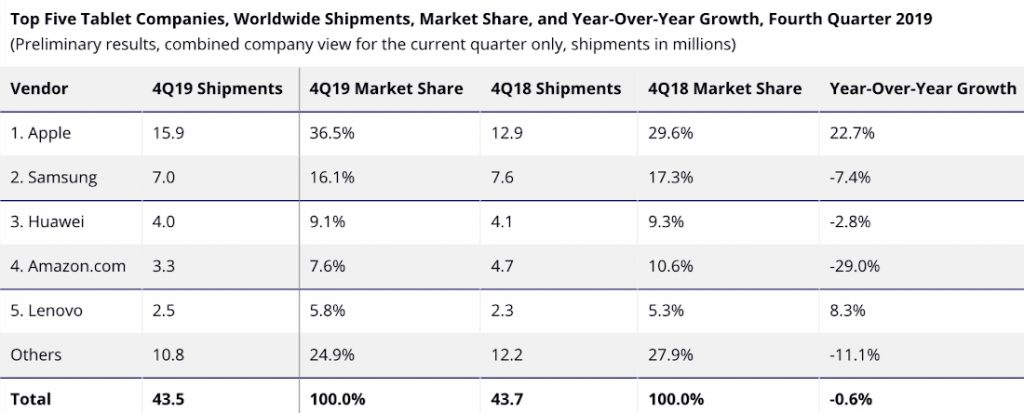 The iPad continues to be the world most popular tablet, with Apple seeing a growth of about 22.7% YoY and a market share over double the next company, at 36.5%. With the release of iPadOS, Apple has seated itself as the best tablet maker for the conceivable future.
At second position, even though it saw a decline of 7.4% YoY, Samsung saw a comeback to the spot with 7 million units sold. Although the Tab S product lineup saw a growth during this quarter, it could not offset the overall decline.
Shipping 4 million units, HUAWEI took up the third spot in Q4 2019, calculating a YoY decline of 2.8%. Though the company saw record growth in the Asia/Chine market, the ban from USA is still affecting the company, causing its global shipments to fall.
At 4th and 5th place, we have Amazon.com and Lenovo with 3.3 and 2.5 million global shipments respectively. Amazon.com saw a decline of 29% while Lenovo saw a growth of 8.3% as the companies maintain a good lead in the low priced tablet segment.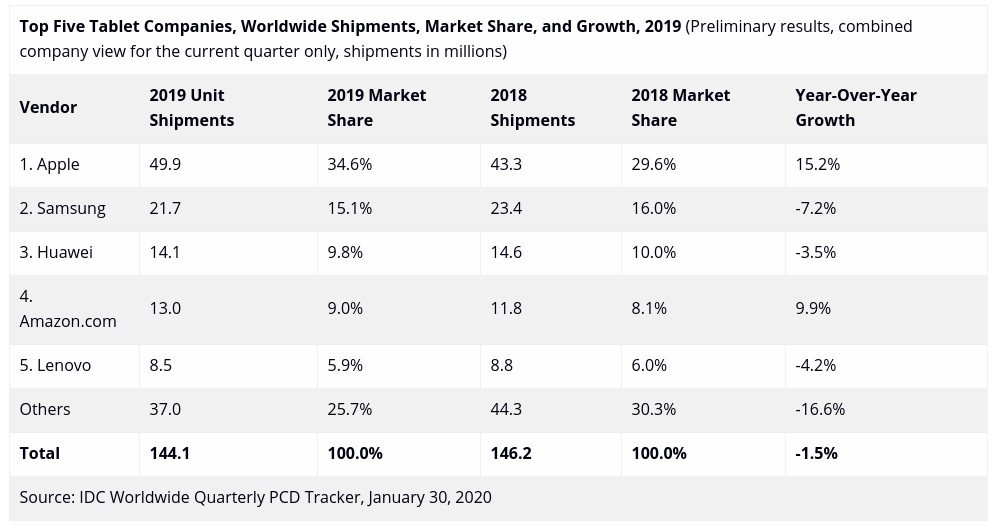 For the whole 2019, Apple tops with 34.6% share and 15.2% growth YoY, Samsung grabbed the second spot with 15.1% share, but posted 7.2% decline, HUAWEI follows it with 9.8% share and posted 3.5% decline in shipments. Amazon is the fourth spot with 9% share, an increase of 9.9% YoY. Lenovo grabs the fifth spot with 5.9% share, down 4.2% YoY.