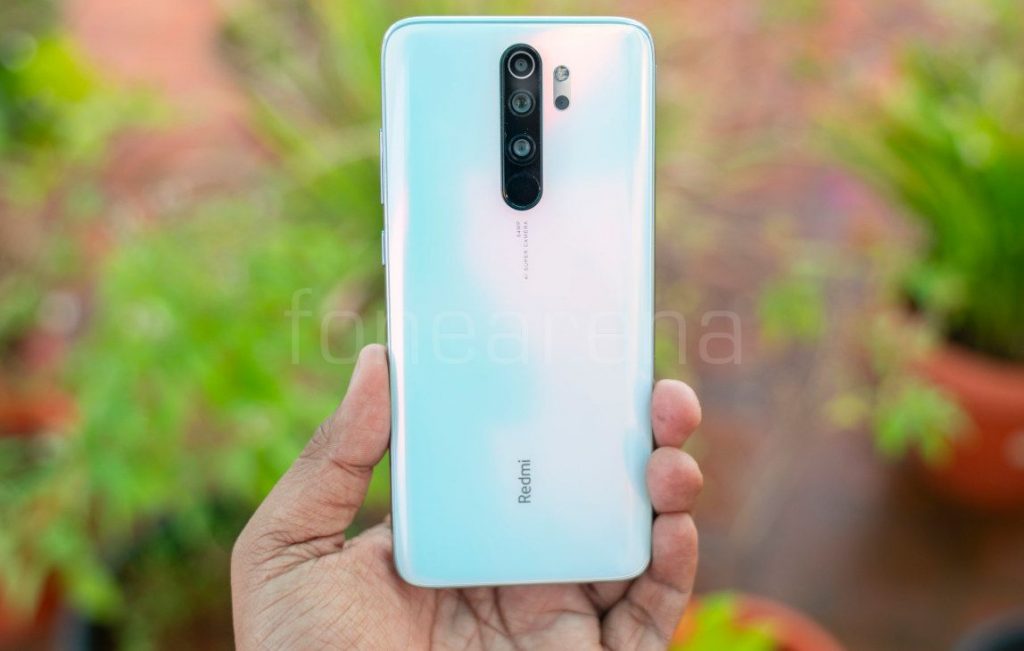 The festive season during Q4 2019 saw smartphone market share grow for all major smartphone companies with the exception of realme, which saw a significant loss in market share once it peaked during the month of September with 16.74% market share, according to the latest IDC report.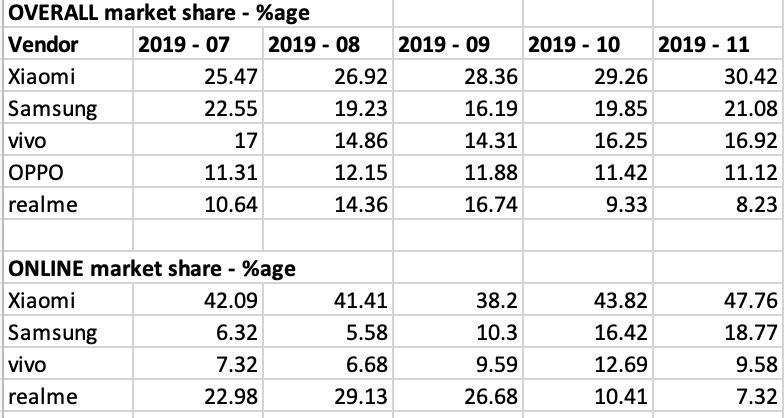 Being an online-heavy brand, realme saw a huge boost of sales and market share during the festive September month of 2019. They released a lot of new models, many in the premium budget category with competitive prices. But soon after, it saw its market dip plunge to 9.33% and 8.23% in October and November respectively as its online sales died down.
Xiaomi continued to grow its market share (up to 30.42%) during the quarter with strong sales of its Redmi Note 8 series in India. A Xiaomi spokesperson told Economic Times that over a million Redmi Note 8 series smartphones were sold within just a month of its launch.
With strong sales with its budget M series of smartphones, especially M30s, Samsung saw its market share increase from 16.19% in September 2019 to 19.85% and 21.08% in October and November, respectively. Vivo had a good quarter with the success of the Vivo Z series, S and Y series and more. They saw their market share grow from 14.31% in September to 16.92% in November 2019.
OPPO continued its market share stand at around 11% for most of the quarter, thanks to the festive sales and price correction on some models. Almost every manufacturer has begun price cuts and flash sales as the new wave of smartphones arrives in 2020. As a way to get rid of its inventory, they are heavy discounts and attractive schemes all around.