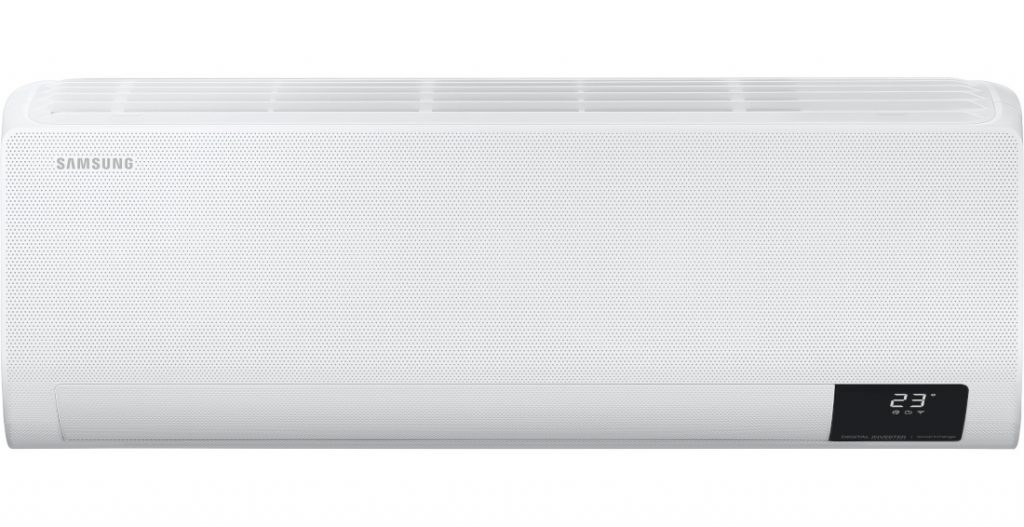 For the year 2020, Samsung has updated their split AC line-up including their unique Wind Free AC 2.0, Triple Inverter, Eco Inverter, and On/Off series. Samsung now has over 40 models for its split AC with aesthetic designs and with price ranges that suit any home.
In their premium segment, Samsung has updated the Wind-Free series with the new Wind-Free AC 2.0 with Wi-Fi capability. The model now has 23000 micro-holes, up from the 21000 in last years model, that will gently spread air evenly throughout the room, maintaining a comfortable level of coolness without any draft. Through WiFi control on the Smart Home App, users can remotely control the AC, monitor limit power usage and even schedule operations.
They are now equipped with R32, eco-friendly refrigerant and also come with the Easy Filter that eliminates dust, contaminants, allergens, bacteria and viruses. The products will come 10 years of warranty on the compressor and features an energy-efficient Digital Inverter.
In its Triple Inverter series, Samsung has introduced new models with tonnage ranging from 1-2 tons. The new models feature the world's First 8-Pole Inverter Technology and even has a Convertible Mode that will use less compressor capacity, thereby reducing power consumption. Samsung also noted the new new variant in its 2020 lineup with floral pattern – Paradise Bloom.

Samsung also launched its first range of Eco Inverter Series of ACs in India with four different strip designs and have 100% copper condenser models. They feature a hidden backlit display and crystal design along with Turbo Cooling, Anti Dust and Bacteria Filter options.  Lastly, Samsung also launched its On/Off AC segment with 4 new models in 1 ton and 1.3 ton options.
The new split AC range will start from a price point of Rs. 35,990 and will go up to Rs. 73,990. Samsung is also offering EMI options with zero down payment and 10% cashback on Wind-Free models and 5% cashback on the premium Triple Inverter Series through various banks.
Mr. Rajeev Bhutani, Senior Vice President, H VAC division, Consumer Electronics Business, Samsung India said:
Samsung is a consumer-centric company. We believe in meaningful innovations that transform lives. Our research showed that durability, affordability and energy efficiency are the primary concerns of AC consumers in India. With our new range, we have ensured all those expectations are met. In addition, consumers also get Samsung's best-in-class technology and the most trusted brand. said