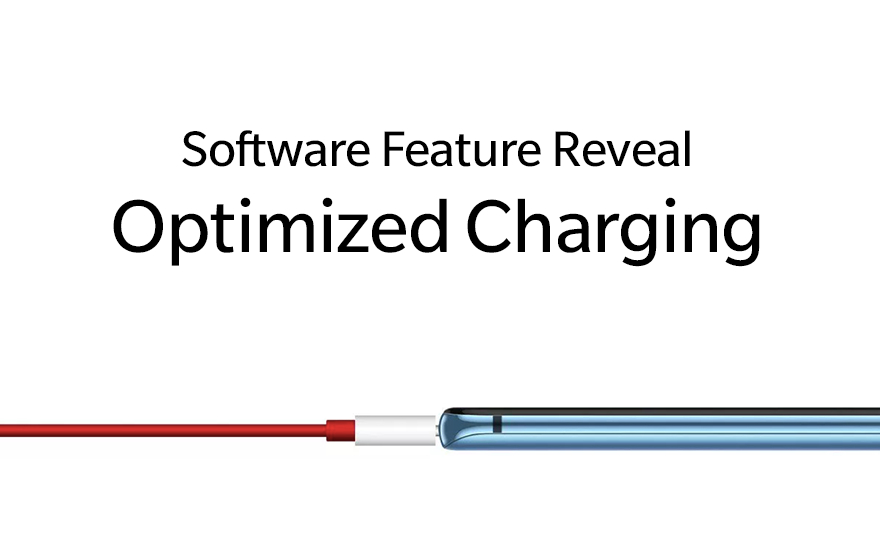 During all of this CES 2020 chaos, OnePlus has revealed that it has been working on a pretty nifty little feature called Optimized charging for its devices. It will protect battery charging capacities and optimize battery drain rates when charged overnight while ensuring the user does not get affected in any way.
The software feature will control the phones charging behavior when connected to a charger over night. This is an extremely common behavior where users will plug in their phone and only unplug it in the morning, keeping the battery at 100% for hours. This is known to be detrimental to the Li-ion batteries in phone, especially with phones these days having high wattage chargers (Warp chargers, VOOC chargers, etc.)
When turned on, the phone will charge to 80% quickly and temporarily suspend charging any further, even while it remains connected to the charger. The phone will that start trickle charging 100 mins before the first alarm or first event from 80% to 100%, just in time for when the user wakes up.
This will ensure the battery does stay at a 100% charge state throughout the night and keep the battery charge level at an optimal 80% level. OnePlus has also noted that the phone will collect data (local to the device) overtime, using "user sleep cycle detection" function and adjust the charge cycles accordingly.
To use the feature, users have to open the setting app->tap Battery->turn on Optimized Charging to enable the feature. When on, users will see it on the battery icon along with an indication through a muted notification along with a toggle to end this state (resume normal charging) if the user wishes.
There is no word as to when this feature will come to OnePlus devices, but we can assume it will arrive in the next software update and for all recent OnePlus devices hopefully. OnePlus has also promised that this software feature will get better overtime with abilities like learning unconventional sleep times and even recognizing a change in time zones.