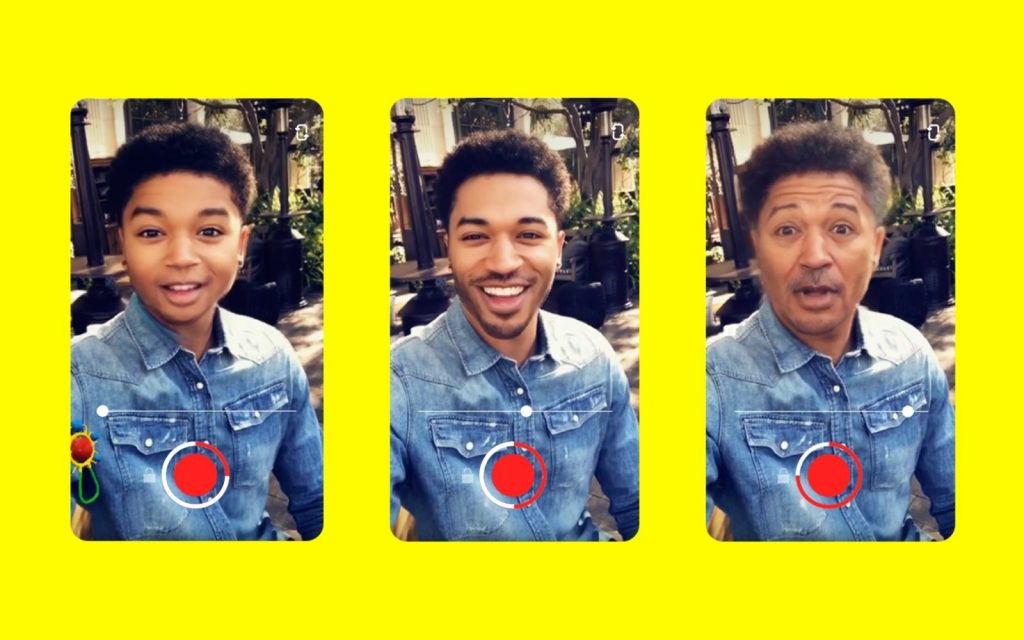 Snapchat has been introducing new features lately like Multi Snap, Portrait Mode, refreshed UI, new filters, and more. On similar lines, Snapchat has just introduced its new 'Time Machine' filter that lets you look older/younger in real-time.
The new Time Machine is similar to what FaceApp introduced recently that let users have fun with aging filters. The implementation is different in Snapchat and here, users can use the slider to change their appearance. It uses machine learning and works with both front as well as rear cameras. Sliding to the left will show you younger and sliding to the right will show you aging older in real-time with hilarious results.
The Time Machine filter is rolling out globally starting today for iOS and Android users.
Commenting on the launch, Snapchat said:
Every day, Snapchatters see over a dozen Lenses to choose from in the main Lens carousel. These Lenses may vary from Snapchatter to Snapchatter based on that person's Lens preferences and usage patterns. Today, most Lenses available in the main Lens carousel are designed by Snap's in-house team of designers; thousands of additional Lenses created by the community using Lens Studio are also available in Lens Explorer.