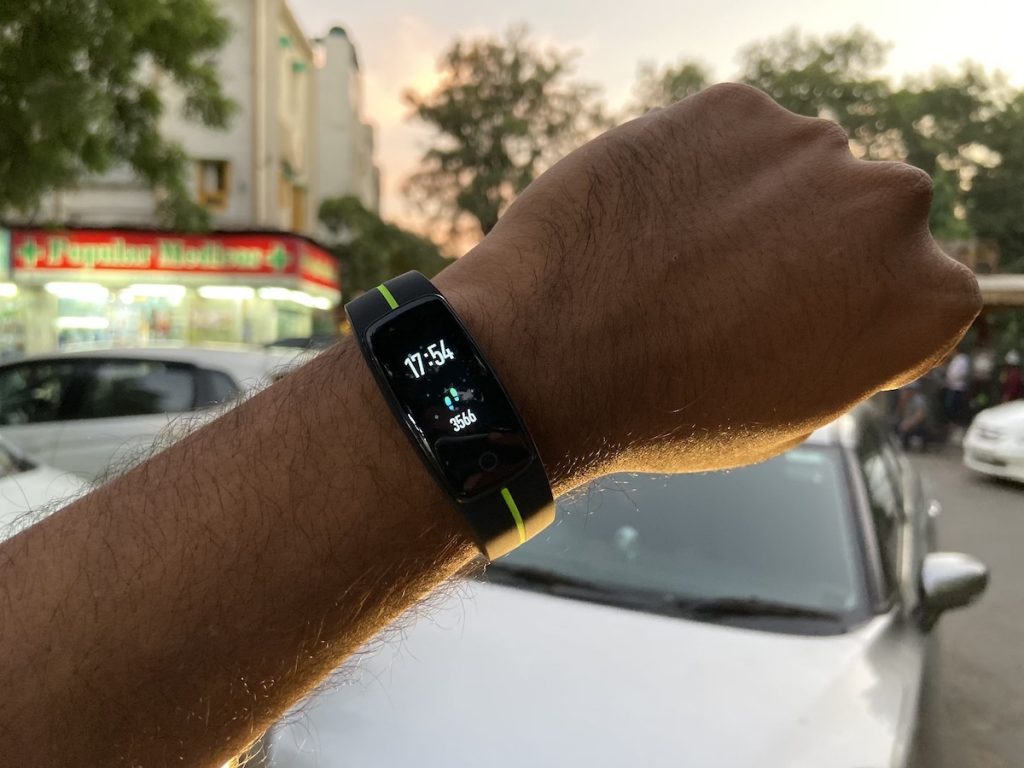 PLAYFIT is a new entrant into the world of wearables. We had taken a look at their Smartwatch SW75 earlier, which proved to be a high quality solution to not only a fitness amateur but a wearable enthusiast as well. But, as with any other wearable brand, there are solutions for everyone. For those who want to focus mainly on fitness and are not concerned with wearing a wrist band can go for the PLAYFIT 53, which at Rs. 1,999 is a starter to motivation, the primary reason why one would get these bands. Let's take a closer look at this particular product then.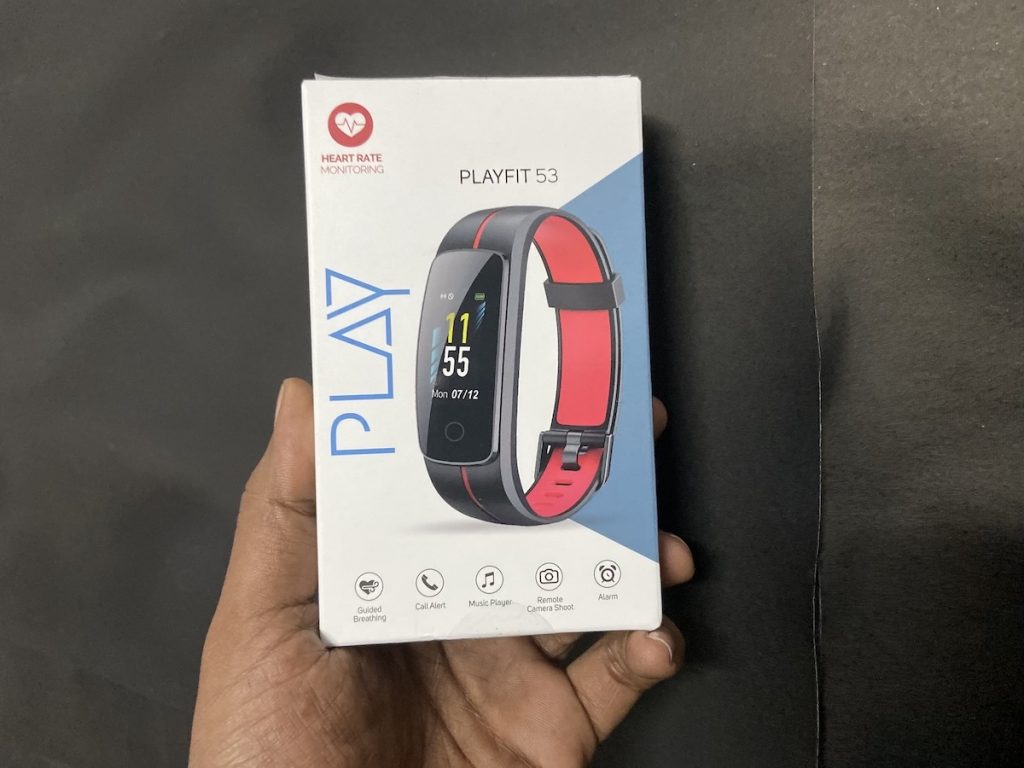 Guided breathing, Call alert, Music player control, Remote camera and alarm. These are the highlighted features on the box, along with heart rate monitoring, one of the major sensors in the PLAYFIT 53.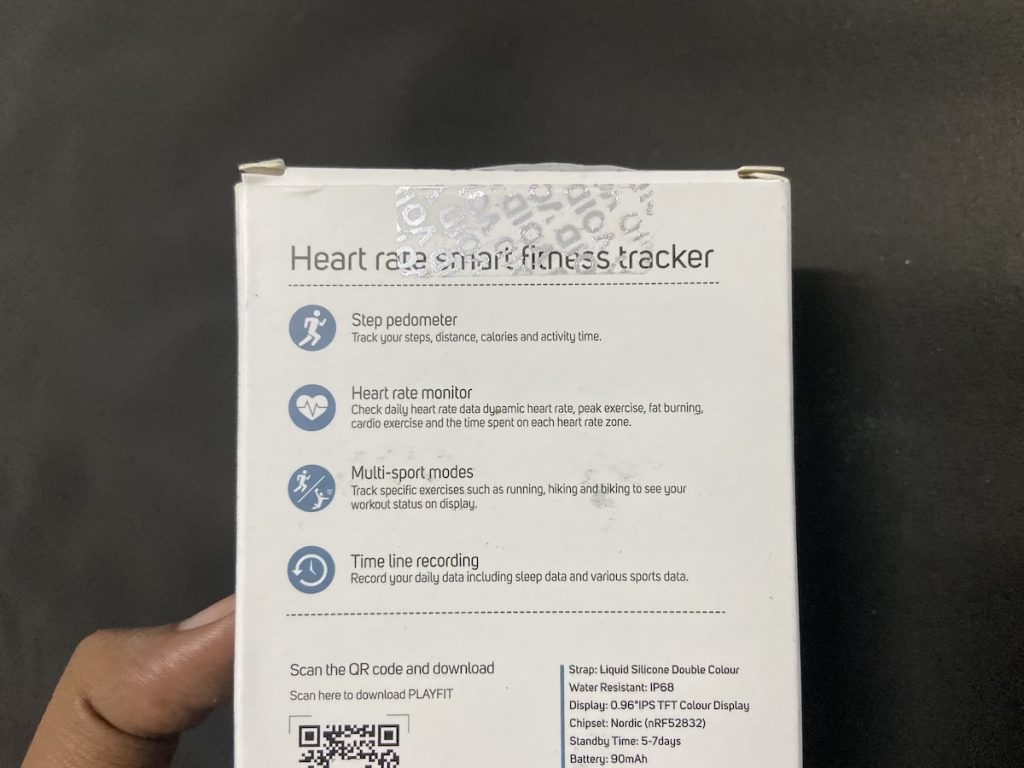 Accelerometer and a heart rate sensor. These are the two main sensors that will work based on PLAY's algorithms to get us data. Step counter and a heart rate measurement, along with multiple sports modes based on different kinds of algorithms, a timeline of historical fitness data, all are part of the recipe for motivation.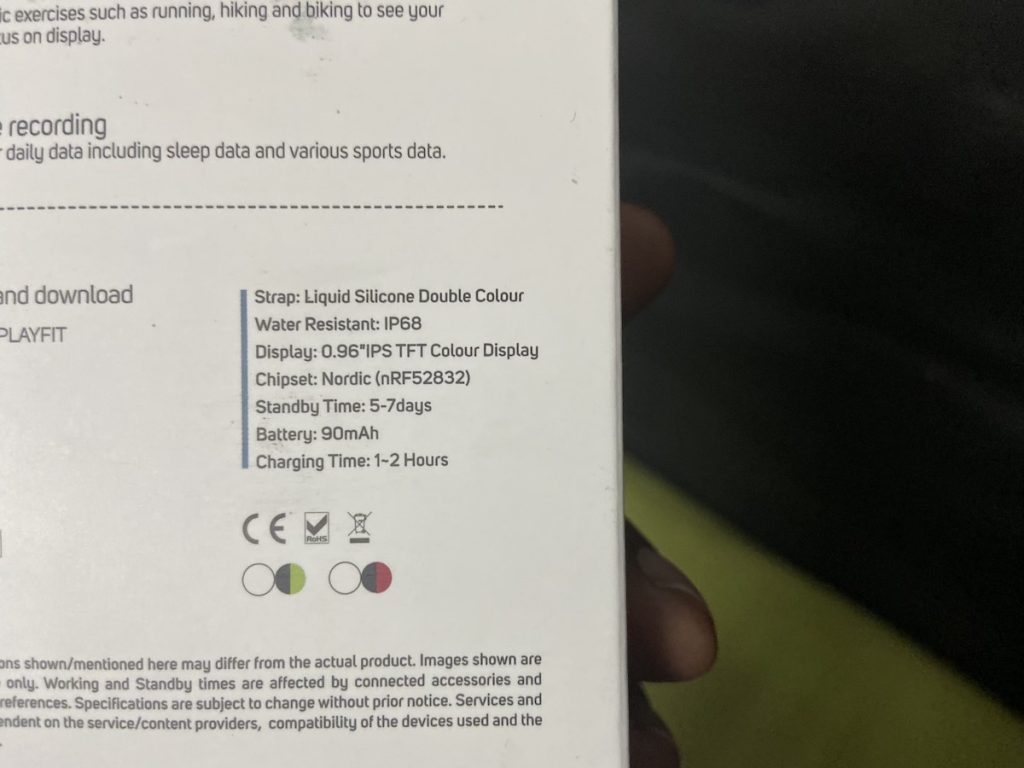 When it comes to the technical specifications, a liquid silicone band with a 0.96″ TFT display, IP68 water resistant and powered by a Nordic chip – nRF52832 offers a battery life of 5-7 days of standby time with 90 mAH of rated capacity.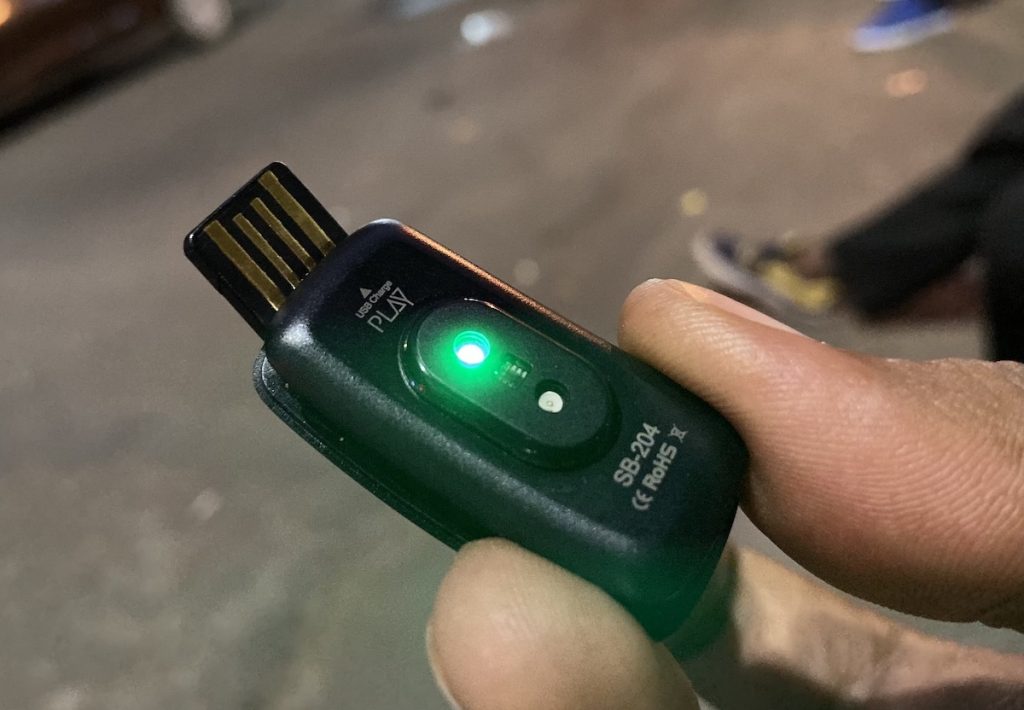 This is how the module look with the heart rate sensor on. There is no USB port or cable in this product but you have a USB shaped connector that's part of the module. You can just plug it into a USB-A port and have the band setup or on charging.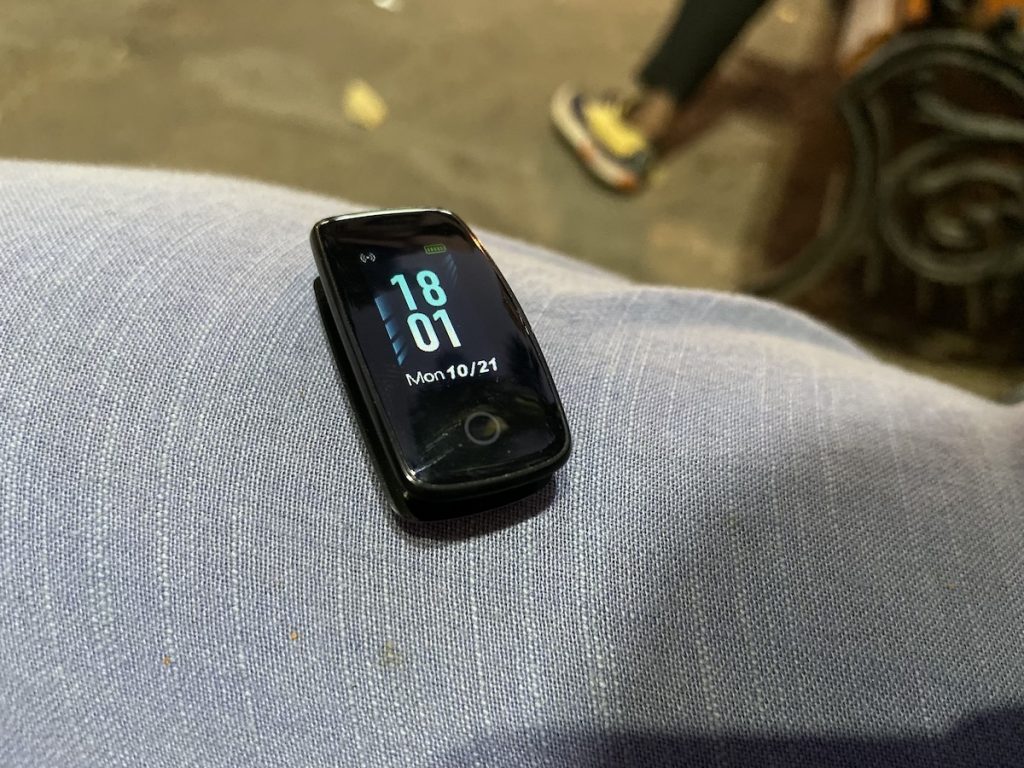 The module is quite small in size and very slippery to hold as it contains a curved glass with touch sensing and a smaller capacitive front button as well.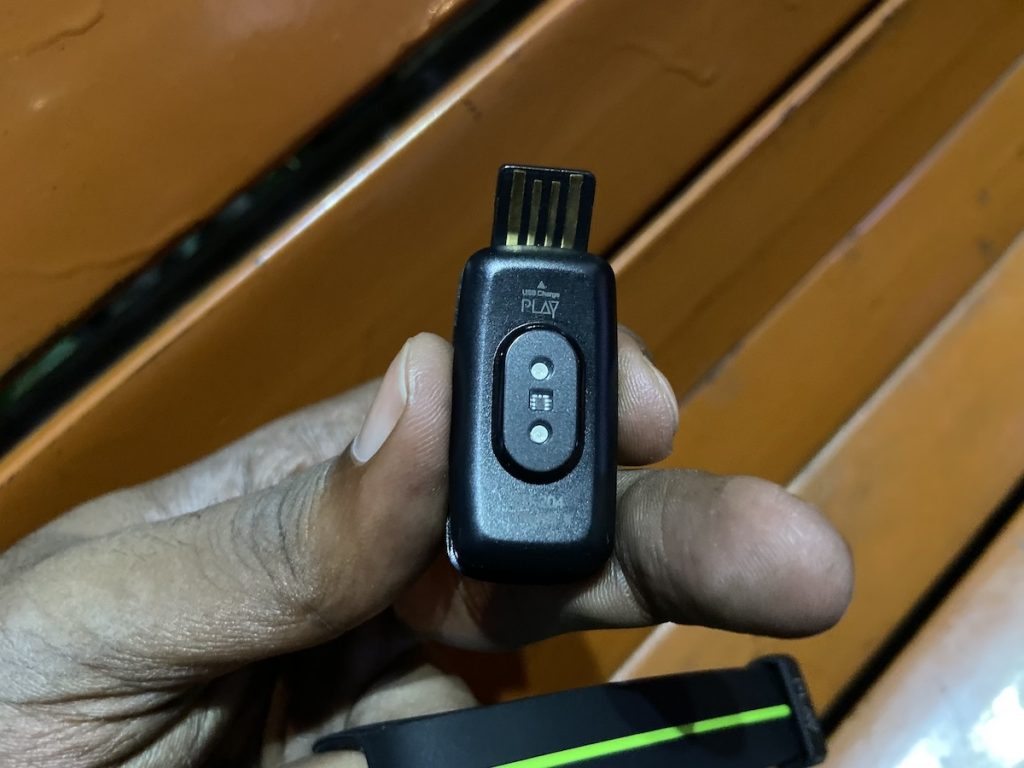 A PLAY branded back gives you an idea of the build quality of the module, which is pretty decent but compared to the SW75 smartwatch it is a bit lower in the scale.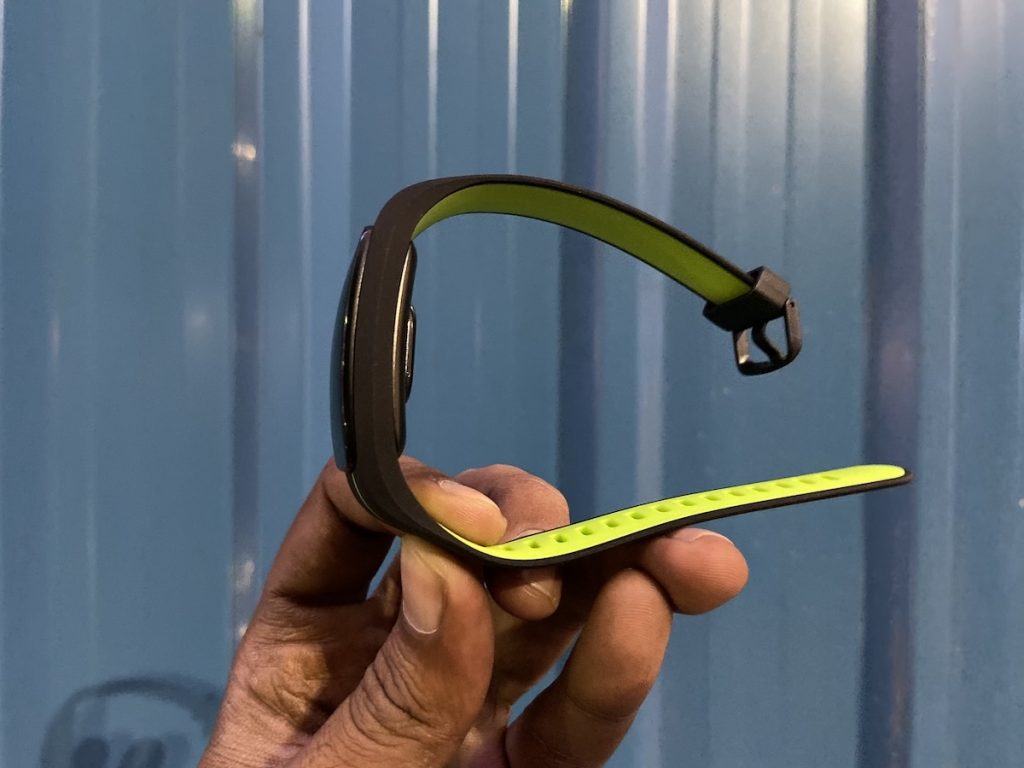 The band however is dual-tone and is a high quality silicone material that feels snug in the hand. Even over time, my guess is it would be comfortable to use.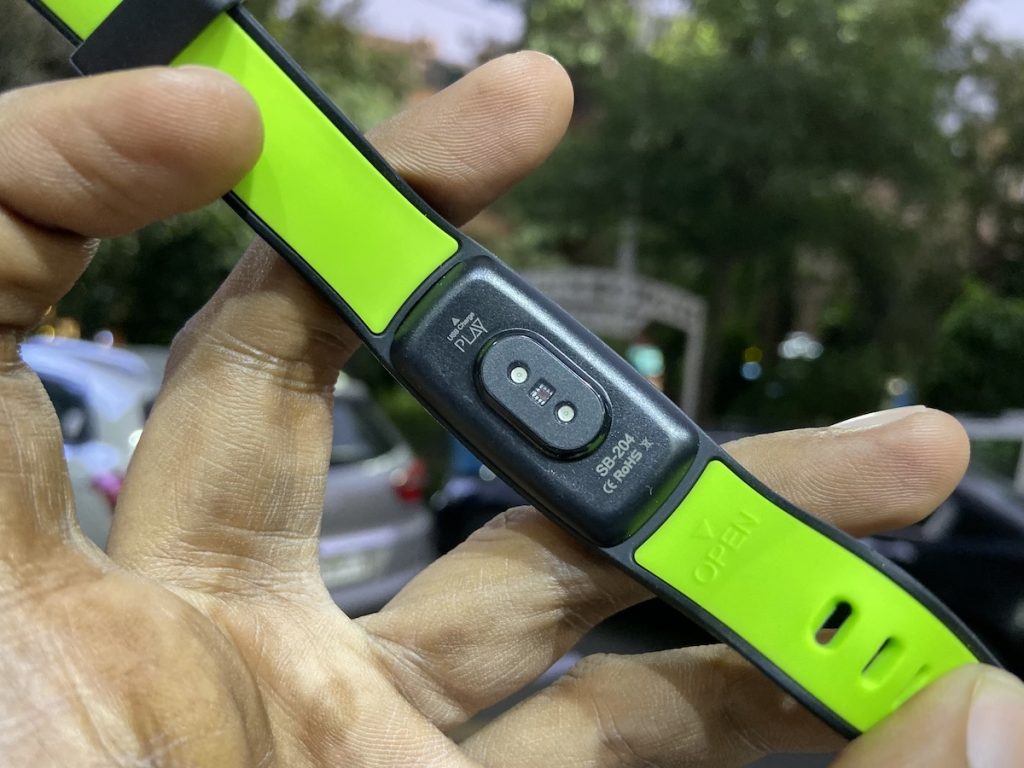 It's very easy to remove the module or replace the band. Only worry is over time, may be the module will be looser inside the band if removed and inserted way too many times after charging.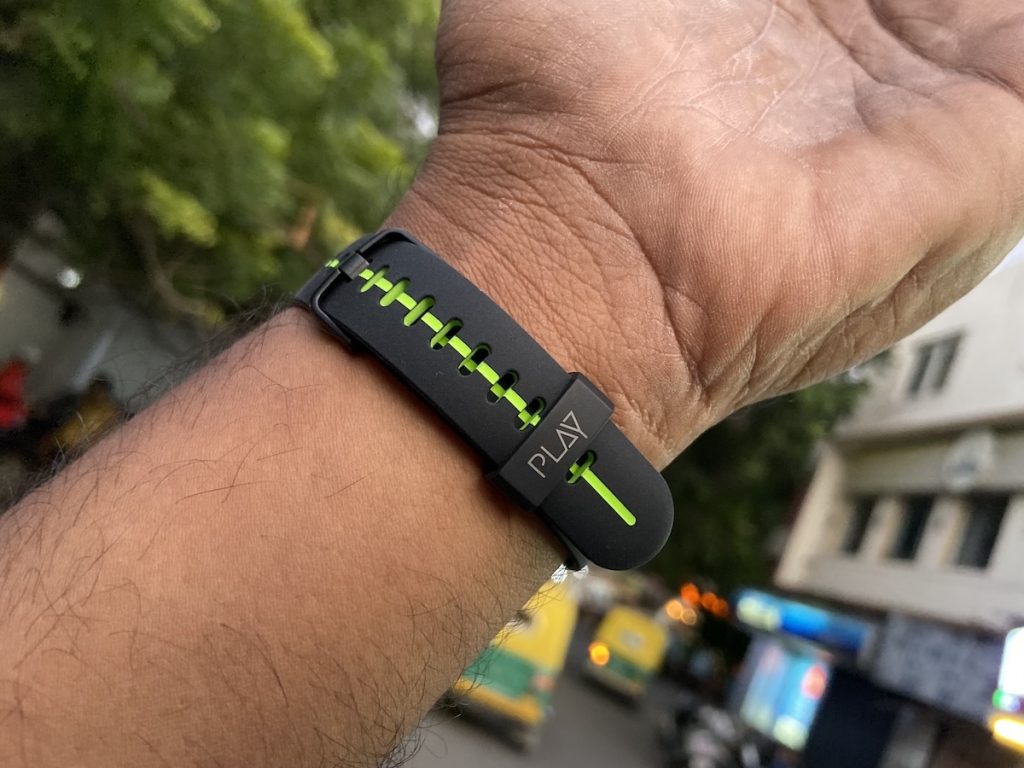 The dual tone look is quite good and the PLAY branded buckle has a stopper as you would expect in a silicone band.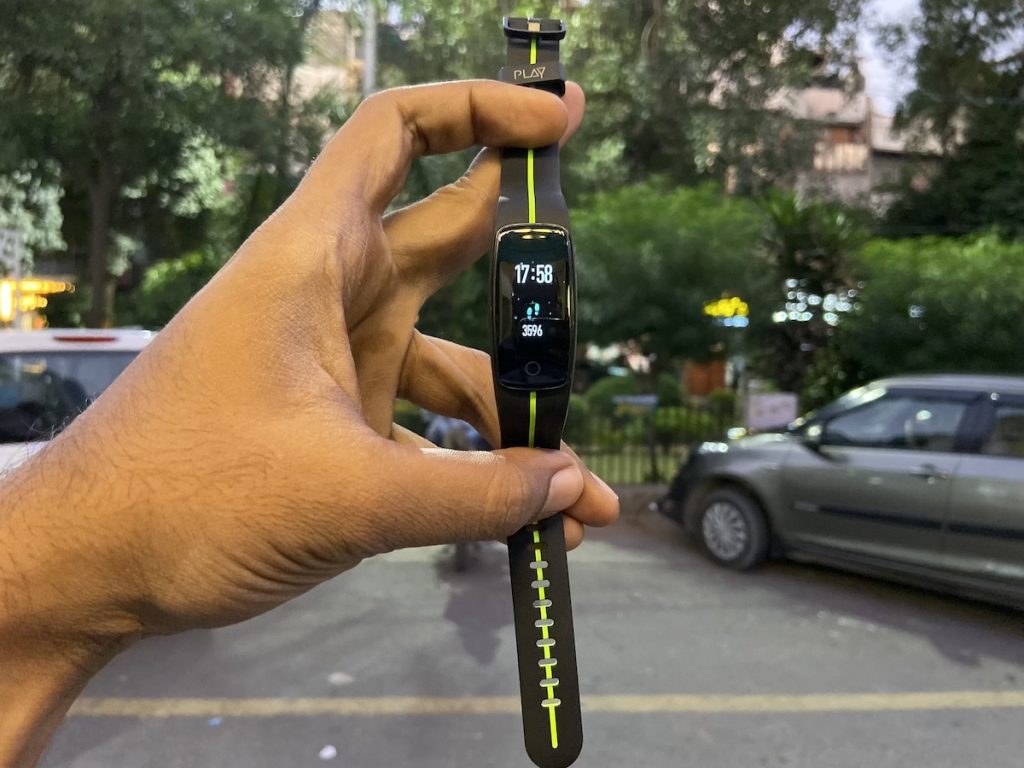 The length of the band wouldn't be a problem to most people as there are enough holes for the buckle.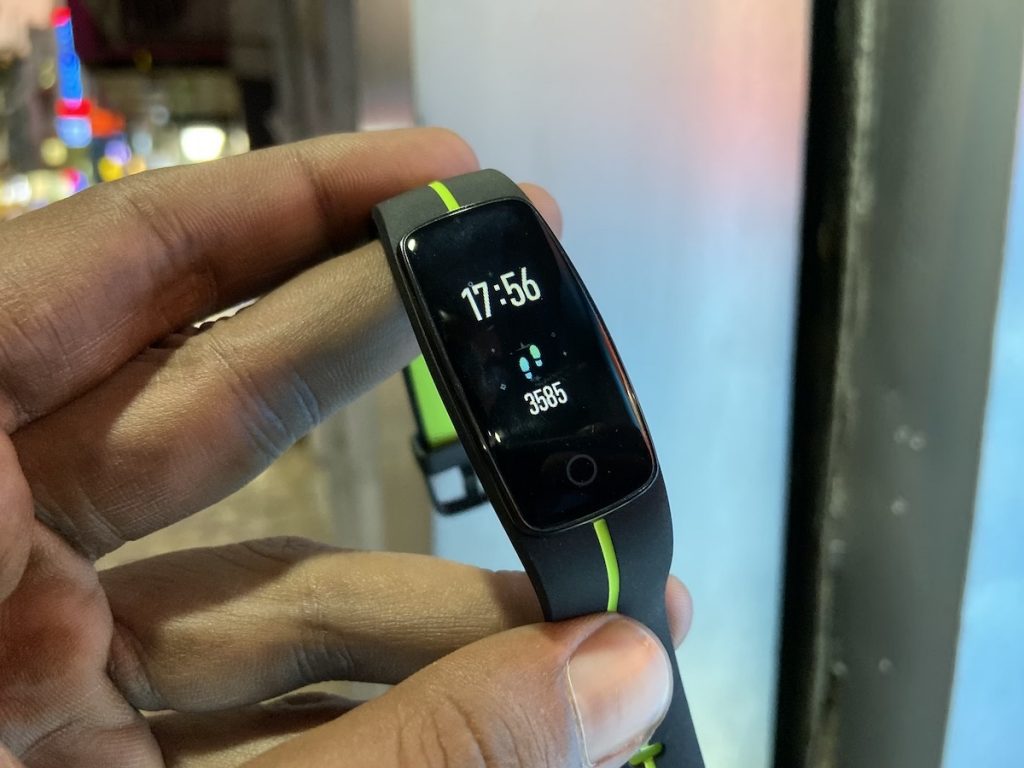 The display is a TFT but quite good in terms of visibility and colors. When it comes to resolution and technology, competing bands have higher res OLEDs so in that sense it is not up to the mark, but standalone this won't be a problem, only under comparison the differences are visible.
Primarily, you get the clock along with the step counter, you get the option to wake the display once you flick your wrist because it is not always ON. You get the expanded number of steps, calories burnt, time of activity on side swipes along with the ability to turn the heart rate sensor on with one of the swipes.
There is something called a mindfulness training along with many of the options inside the UI. There are training modes, alarm, music control, remote camera control, stopwatch and all the basic stuff you usually find in fitness bands.
The training modes are directly accessible from the fitness band UI and they are configurable inside the app as well. It was good to see some of the work out modes that weren't found on the SW75 smartwatch like the badminton mode.
The PLAYFIT app is the other interface where the controls, the setting for changing the workout modes etc. sit. There are many third party apps that support the notifications and overall, the experience using the PLAYFIT app is just what you would expect.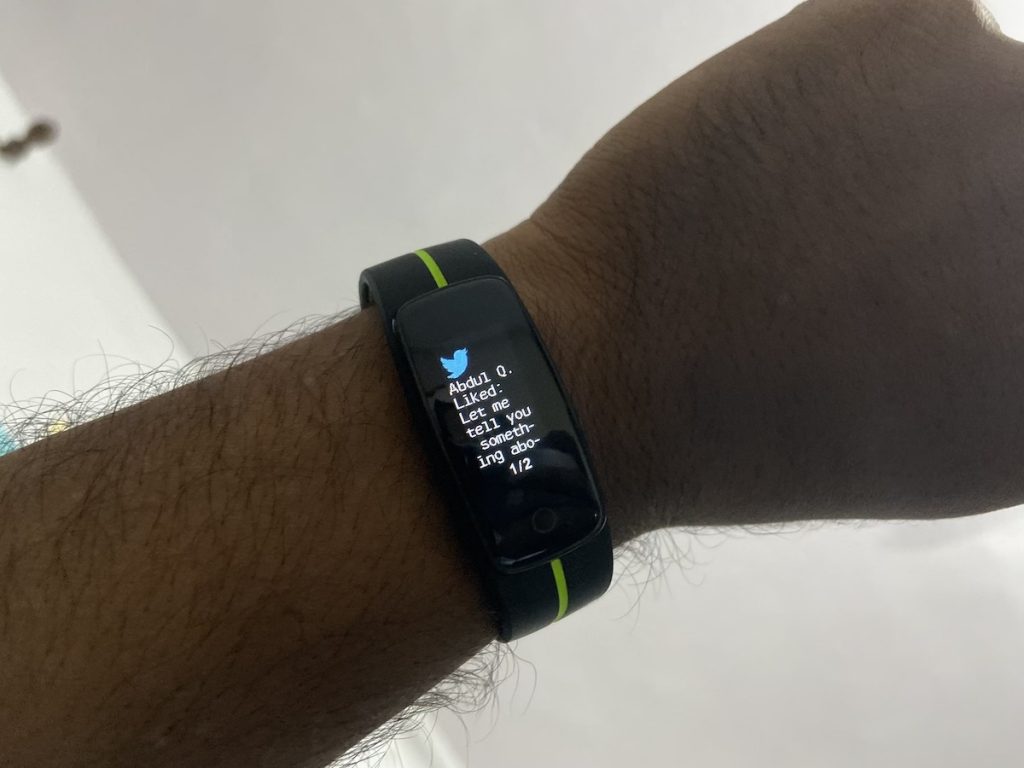 This is how tweets show up as notifications on the band. Although a long screen is not ideal for notifications it is certainly a feature worth having just for a quick glance at what's happening when the phone is away from you.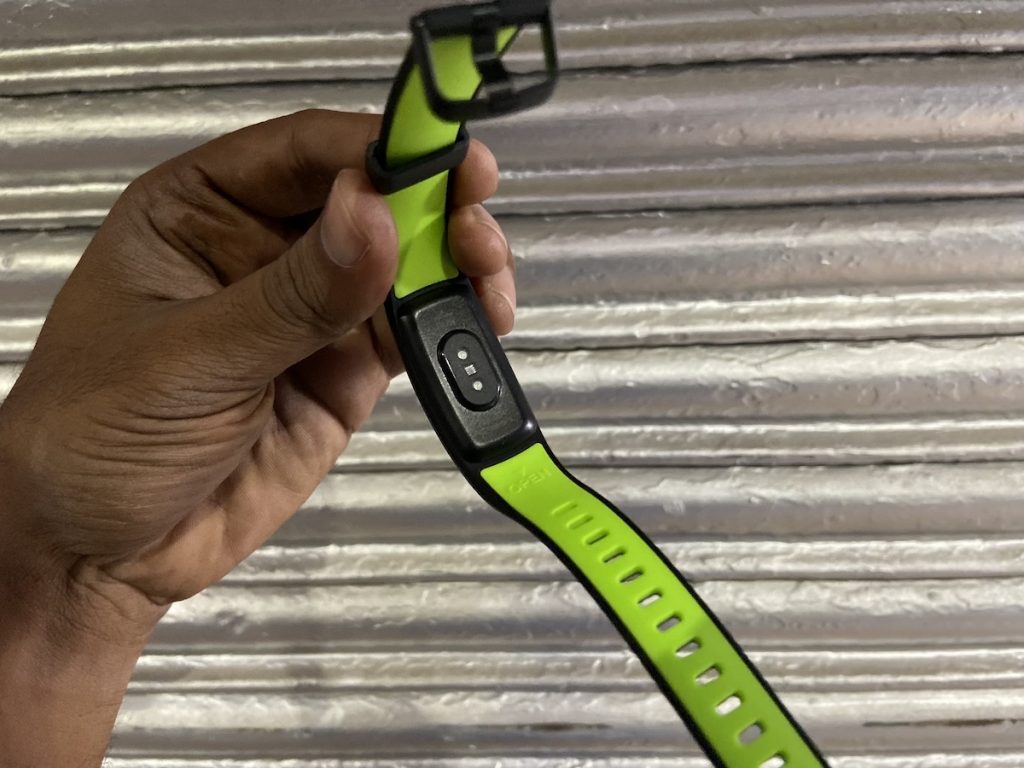 Overall, if you want to get started in fitness, there are many solutions. It ends up as a preference in the end, and since there are no established brands in this space, it is easy to recommend many options. One of those good options is the PLAYFIT53 fitness band. It has a good quality band, an easy-to-use UI, sensors with good accuracy and features that can do all-round functions like remote camera, music control and more. If you want to get self-started in health, get a fitness band like this one, period. It is available from Amazon.in for Rs. 1999.