We just spotted a new Android handset from LG called the Optimus ME with the model number P350. Here are a bunch of pics of the device. The handset looks like an upcoming member of the Optimus range from LG.While we don't have much details about this handset  , we can say that the handset will be coming in 5 different colors and does not run Android 2.3 Gingerbread. enjoy the pics after the break  !
UPDATE : We have some specs here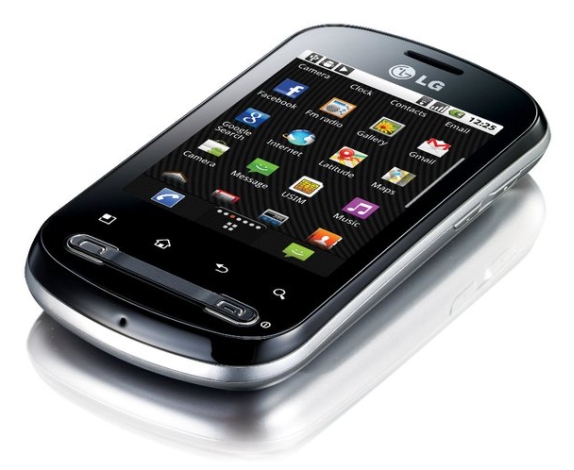 We are sure that the Optimus Me  is an entry level android phone from  LG and it  packs a 3 MP Camera on the back and lacks a front facing camera. It supports WiFi though. We can see 4 touch sensitive buttons in the front and surprisingly a common button for call and hangup functions. Looks like the hangup button with serve as the power button too.
No details on price or availability though but we expect a price of under 200-300 USD or Rs.10000-11000 approx. Optimus ME at MWC 2011 ? We should find out soon !