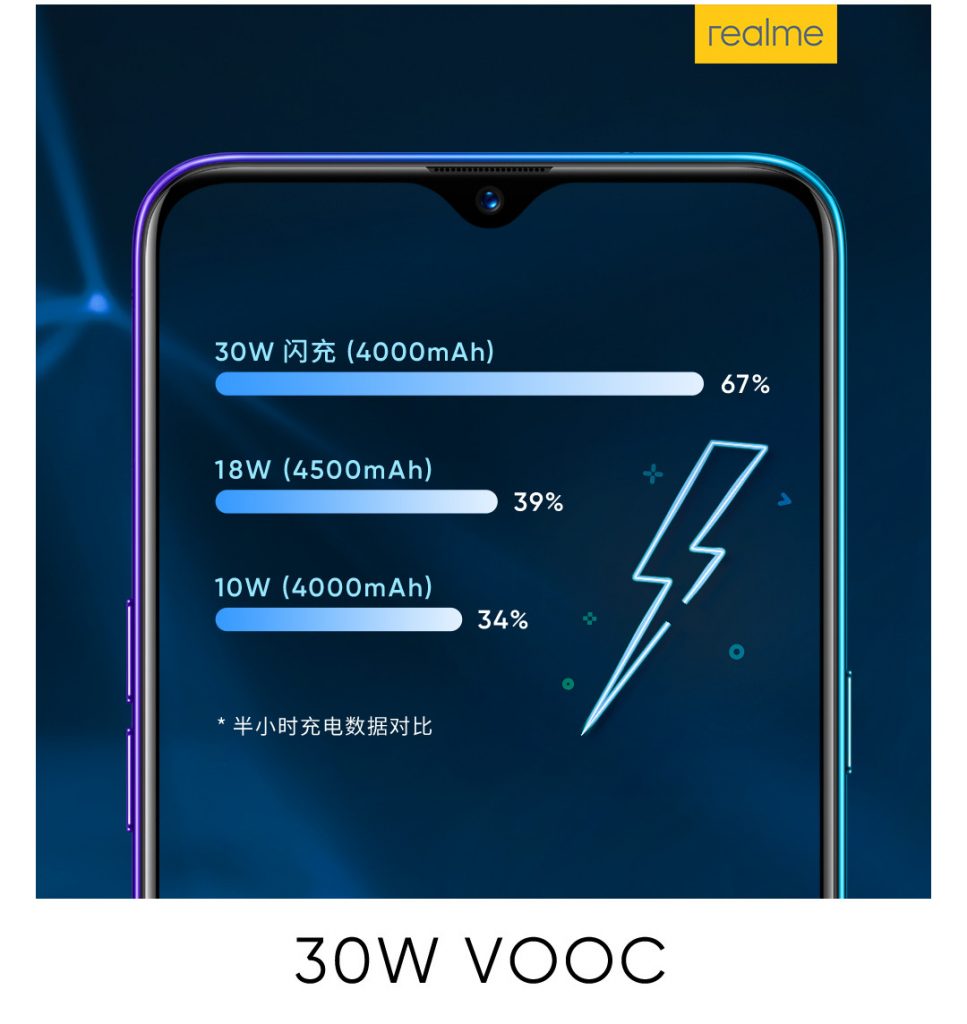 Earlier this week OPPO introduced its 30W VOOC 4.0 Flash Charge fast charging, an upgrade to 20W VOOC 3.0 that is used in its current devices. OPPO already said that this will debut in K5 smartphone, successor of the K3. Today realme has confirmed that realme X2 will feature the 30W fast charging technology. The phone will be introduced in China on September 24th.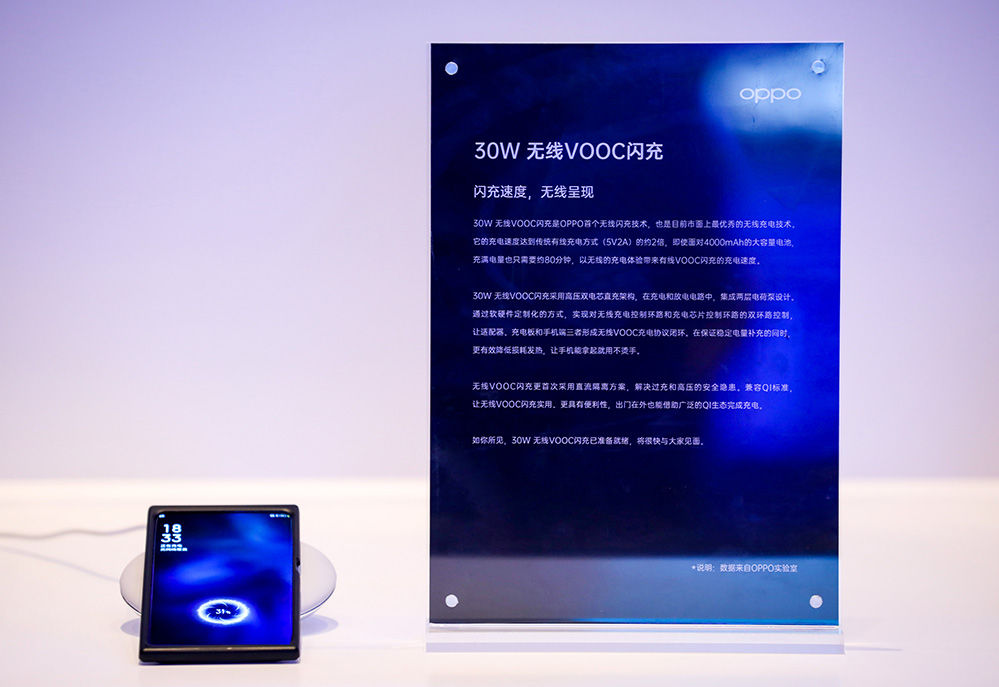 The 30W Wireless VOOC Flash Charge allows a 4000mAh battery to be charged to 67% in 30 minutes and 100% in 73 minutes, 12% faster than previous generation. In comparison, the company shows 18W charger can charge 4500mAh battery up to 39% in 30 minutes, which should be the Redmi Note 8 Pro. 10W charge can charge 4000mAh batery only up to 34% in 30 minutes says the company.
It can be compatible with all Flash Charge protocols prior to VOOC 3.0, and can achieve full load charging power of 5V4A (20W). Compatible with the QI standard, it also supports a charging power of 5W or 10W, delivering a charging experience on par with that of wired VOOC Flash Charge.
The 30W Wireless VOOC Flash Charge uses real-time adjustment of the charging process and efficient charging components to ensure a more efficient and safer charging while avoiding overheating. To enhance safety, OPPO has adopted several hardware designs to avoid overheating, HVDC and a foreign object detection function that ensures charging stops immediately when the charging board detects the intrusion of foreign metal objects.
A further optimized VFC algorithm serves to reduce the charging time required for charging the final 10% of battery capacity. OPPO has also reduced the internal resistance of the entire charging system and suppressed heat generation through efficient adapter and advanced battery cell design. Even if you play while charging, the temperature can be well controlled.