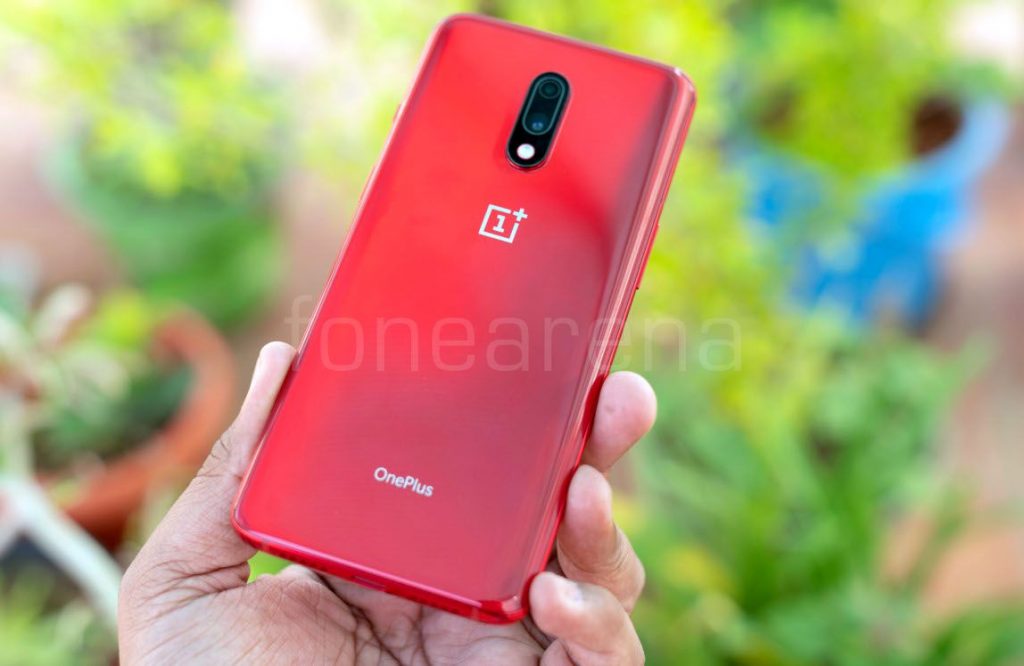 The smartphones shipment in India is growing at a steady pace. Recently, the smartphone shipments in the premium segment (₹30,000 or roughly US$430) grew an impressive 33% annually in India way above the single-digit overall smartphone shipment growth during Q2 2019.
In this case, the growth was mainly driven by various factors including the launch of OnePlus 7 series, price cuts from Apple for its iPhone XR and aggressive promotions from Samsung for Galaxy S10 series.
According to the Counterpoint report, the second quarter was the first-ever quarter when premium segment had the highest number of models, offering a wide variety of choice for consumers. As a result, the total shipment volumes in the premium segment reached an all-time high. This premium segment is expected to be hyper-competitive in the second half of 2019 considering the entry of Xiaomi, OPPO, vivo and HUAWEI.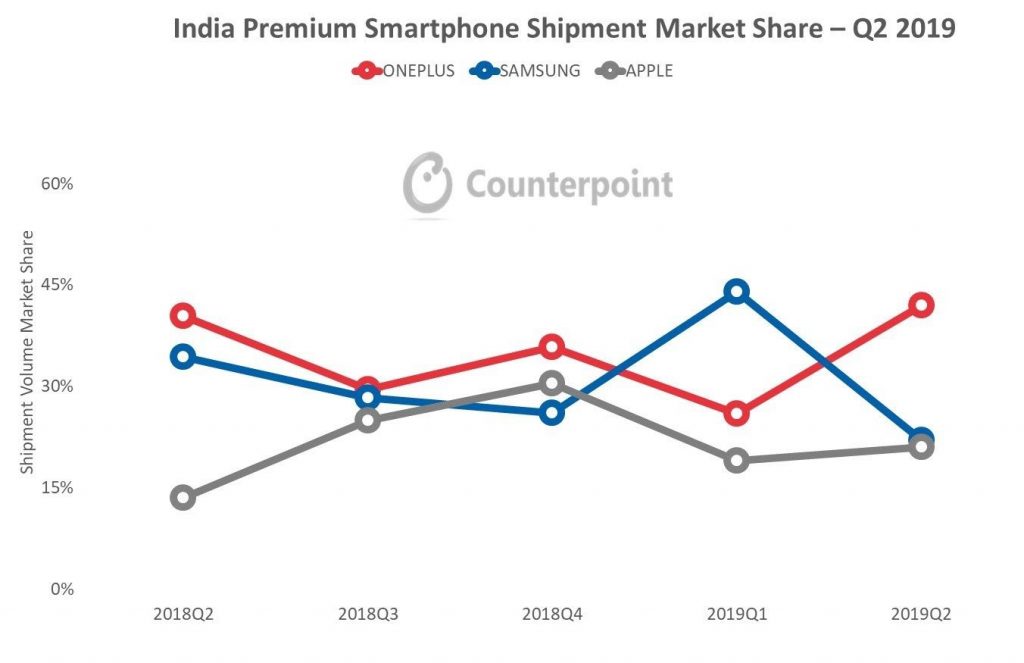 OnePlus saw a strong uptake of its flagship OnePlus 7-series regaining the top spot back after falling behind Samsung in Q1 2019. OnePlus captured its highest ever shipment share of 43% in this segment, widening the gap with Samsung and Apple.
With multiple model strategy, OnePlus debuted into the ultra-premium segment (≥₹45,000 or roughly ≥US$645) with OnePlus 7 Pro and immediately captured 26% share. This ultra-premium segment is a subset of the overall premium segment and usually led by Samsung and Apple.
The new brands to watch out which could disrupt with premium features with offerings lurking around (≥₹30,000 or roughly ≥US$430) price points are Xiaomi, OPPO, Vivo and ASUS lowering the barriers for consumers with aggressive flagship-grade offerings.