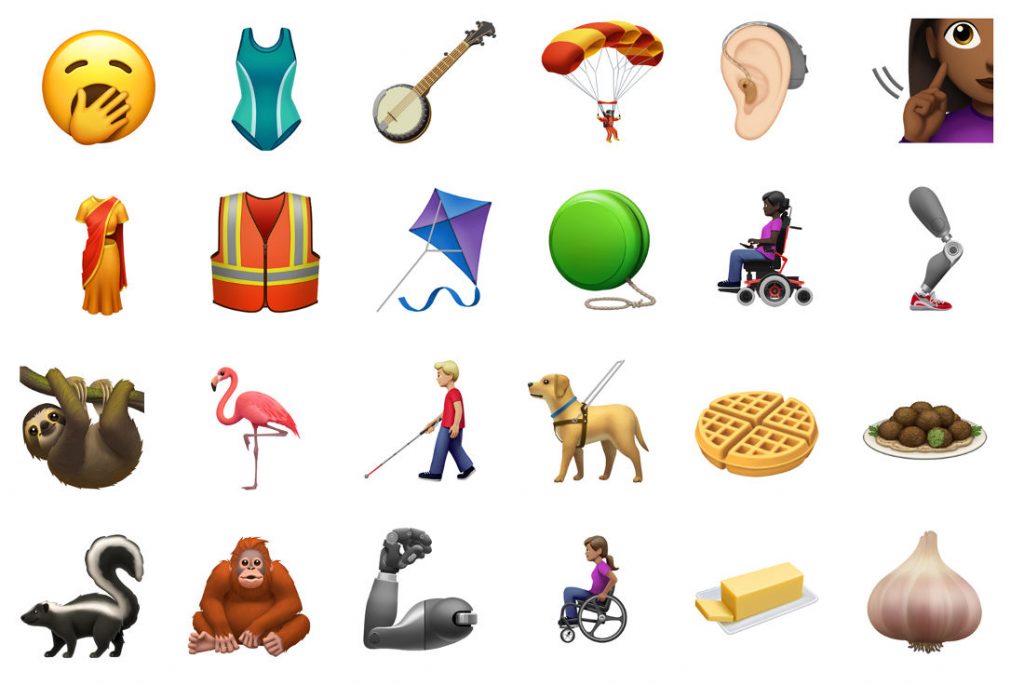 Apple on the occasion of 'World Emoji Day' announced that more than 60 new emoji characters are coming to iPhone, iPad, Apple Watch and Mac later this year via software update. These new emojis are based on the characters from Unicode 12.0 that were approved earlier this year, some of these such as guide dog, an ear with a hearing aid, wheelchairs, a prosthetic arm and a prosthetic leg were proposed by Apple last year.
The new Emojis has popular categories of food, animals, activities and smiley faces. Holding Hands emoji typically used to represent couples and relationships, will let you select any combination of skin tone, in addition to gender, opening up more than 75 possible combinations.

The list includes Sari, smiley face for yawning, a one-piece swimsuit, new food items including a waffle, falafel, butter and garlic, and new animals like the sloth, flamingo, orangutan and skunk.
Apple said that 59 new emoji designs will be available this fall with a free software update for iPhone, iPad, Mac and Apple Watch.