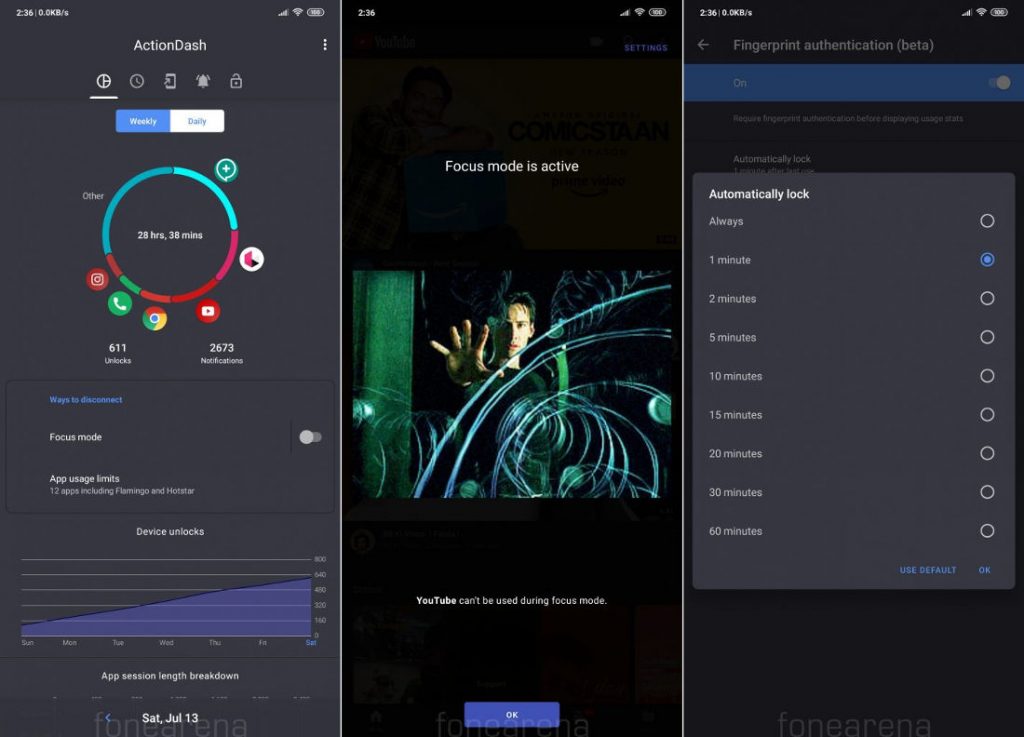 Google announced the Digital Wellbeing feature with Android Pie aimed at being responsible with smartphone usage. Digital Wellbeing helps you understand your phone usage better, app usage timers so that you can limit the usage, visuals detailing how many times you unlock your phone per day and how many notifications you receive. Various OEMs like Samsung, OnePlus, Huawei and Xiaomi had introduced their own versions of it called Digital Wellbeing, Digital Balance, Screen time respectively.
A couple of months ago, we shared workaround to enable Digital Wellbeing on any device running Android 9.0 (Pie), but in case you have a phone running Android Oreo or older version of Android and want to understand your phone usage, app usage, you can use various third-party apps available on Google Play Store. ActionDash is one such app, and it comes from the makers of Action Launcher which is amongst popular Android launchers.
The app needs to be granted notification access permission, to begin with.
Similar to Digital Wellbeing a summary is shown to the user on the homepage, users can opt for a Daily report or Weekly report.
Users can also view a Daily/Hourly summary of screentime, app launches, notifications and unlock history to understand their usage pattern better.
ActionDash offers various settings such as Usage Assistant, Themes (Light, Dark, and Black Dark), and Fingerprint authentication to ensure the privacy of your data. ActionDash team claims that the user's private data never leaves the device, neither to ActionDash team nor to third parties. Users have full control of their data, and they can back up and restore data manually while switching devices.
Google introduced focus mode at Google I/O 2019 and a similar feature is available here as well. User can choose apps that they find distracting to help them focus on their work. The focus mode can be turned on with a single tap via a quick setting tile.
ActionDash has also introduced App usage limits, user can assign usage limit for each app and user will not be able to use the app as soon as the usage limit is reached.
You can install the app from the Google Play Store, note that this is the free version and may not have all the features. If you wish to get access to all the features you may consider purchasing Plus subscription that can be purchased by making a one-time payment of 100 INR. ActionDash doesn't have winddown feature that limits notifications and turns the display greyscale, we will be back with another guide to enable Monochrome/Greyscale mode on the devices.