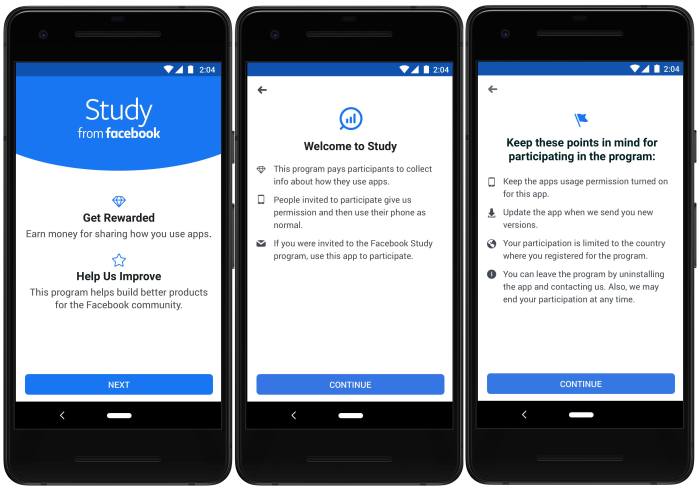 When it comes to business, good and thorough market research helps the company to build a sustainable business. According to the recent development, Facebook is relaunching its paid market research program called "Study" exclusive to the Android platform at present.
This comes after a few months of shutting down its user-tracking research app due to various controversial reasons. Back in June 2018, Facebook has been accused of exploiting a loophole in Apple's privacy regulations to gain deeper access to the phone, which violated Apple's rules.
But this time, the social media giant is made it clear on what their purpose is with the user-research program. According to the program, it will allow users to sell the company data on how they use competitors' apps.
"We've learned that what people expect when they sign up to participate in market research has changed, and we've built this app to match those expectations. We're offering transparency, compensating all participants, and keeping people's information safe and secure."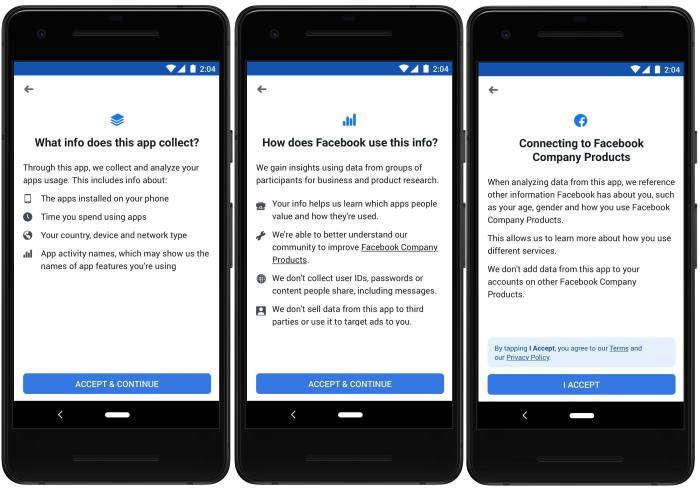 The 'Study' will only be available to people aged 18 and above and will be able to opt out at any time. Notably, Facebook didn't say any word on compensation users will receive for the Study app.
Facebook will be running an ad campaign in India and the US alike. Interested users can register and download the app from the Play Store through the invitation process. As they sign up, people will see a description of how the app works and what information they'll be sharing.
In addition to it, the company will notify the users about how the data will be used. Anyone who uses the app will be compensated for contributing to the research.
"With this app, we're collecting the minimum amount of information needed to help us build better products. They'll also have the opportunity to review the information they're sharing with us"
It's worth mentioning that, this user-research program does not collect user IDs, passwords, or any of the participant's content, such as photos, videos, or messages.
Through the program, the company collect and analyze information including:
The apps installed on a participant's phone
The amount of time spent using those apps
Participant's country, device and network type
App activity names, which may show us the names of app features participants are using.