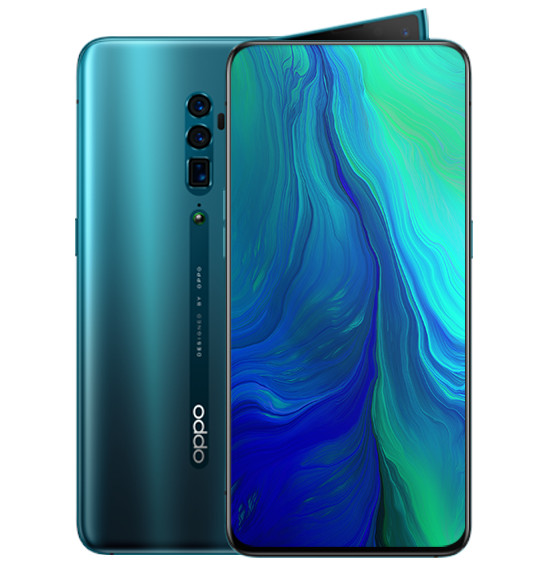 OPPO introduced  Reno 10x zoom Edition last month, and it will be launched in India on May 28th. Today Nokia has highlighted that the OZO Audio capture capabilities on the phone with Audio 3D and Audio Zoom features built in, allowing users to capture the full richness of life. This is as a part of patent license agreement that Nokia signed with OPPO in November last year.
OZO Audio is created and licensed by Nokia, that enables true-to-life sound through innovative features and for users to capture and edit device audio with greater accuracy and precision. Audio 3D allows users to immerse themselves in sound, capturing the full audio landscape with vibrant depth, direction and detail.
It delivers a natural sound experience and high-fidelity audio within one degree of accuracy. Audio Zoom acts like a telephoto lens for audio, allowing users to dynamically pinpoint and amplify sound to correspond to zoomed video.
The Audio 3D and Audio Zoom capabilities are integrated into the OPPO Reno 10x Zoom Edition, which contains three microphones in the device to enable full spatial audio capture. The features work with the native camera application, meaning no additional software installation is required.
Commenting on the same, Paul Melin, VP of Technology Licensing at Nokia Technologies, said:
Nokia announced a patent license agreement with OPPO in November 2018. We are now excited to be deepening our relationship with one of China's biggest consumer device brands. By integrating OZO Audio technologies, OPPO is demonstrating its commitment to helping consumers create immersive content and experiences through devices such as the OPPO Reno series. This collaboration between the Nokia OZO team and OPPO is a testament to that – allowing users to capture and share high-fidelity and true-to-life audio that matches the quality of the camera in their device.