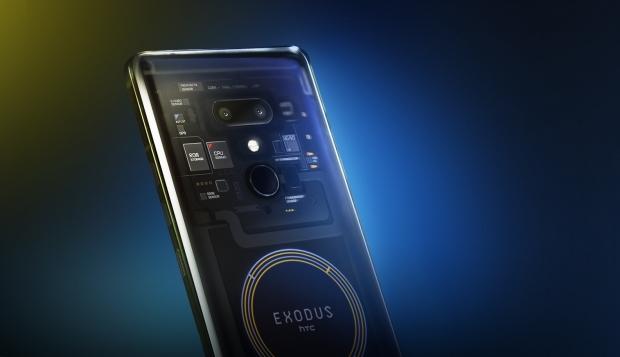 Taiwanese tech brand HTC announced Exodus 1, the native blockchain smartphone in October 2018. Now, the company has announced Exodus 1S smartphone that comes with bitcoin(BTC) full node capacity and the company aims to bring to blockchain technology and crypto technology to a larger audience in Q3 2019.
The Exodus 1S from HTC is the first smartphone ever to have full node capabilities containing the full Bitcoin blockchain. HTC said that it has been working on the project for some time and the biggest obstacle and hurdle for them was developing a device that could act as a true full node and hold the full Bitcoin blockchain on the device.
The company also listed a set of technical challenges with the Exodus 1S. According to the company, the full Bitcoin blockchain is around 200 GB and is increasing at about 60 GB per year. Although the smartphone has the ability to support the pruned version at all times, an additional SD card will be required when full blockchain is used.
The Exodus 1S will not be able to mine for bitcoin itself, but the company is said to be in touch with upcoming partners that will offer hashrates. The ecosystem depends on the operation of nodes and the mining activity and the mining is more strongly incentivized. The company also added that users should run a node off a stable Wi-Fi connection due to the large data requirements.
More details on the smartphone and the technical details is expected to be available closer to the product's commercial release. It will reatail somewhere between $250 and $300 when it goes on sale by the end of Q3.
Commenting on this, Phil Chen, decentralized chief officer at HTC, said:
"Running a node is maybe the most important part of the blockchain as it helps secure the network; every one of them acts as an authoritative verifier of every single transaction of the block. We first empowered the user by owning their own keys and now we're focused on empowering the user to run their own node to help secure and grow the network.

Full nodes are the most important ingredient in the resilience of the Bitcoin network and we have lowered the barrier to entry for any person to run a node, participating in a global bitcoin network that propagates transactions and blocks everywhere."