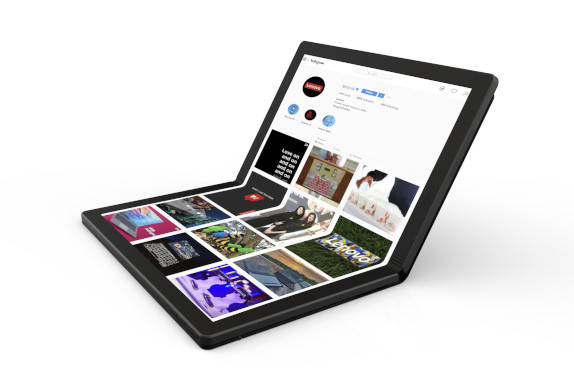 At the ongoing Lenovo Accelerate 2019 event, Lenovo has unveiled a preview and demo of the world's first foldable PC in ThinkPad X1 Family. It is a full-fledged laptop with a foldable screen and with this launch, the foldable laptop joins Lenovo's premium ThinkPad family.
The foldable laptop from Lenovo sports a single OLED 2K display made by LG Display and according to the company, this display can fold in half and reduce its width by 50 percent.
According to Lenovo, with the foldable laptop users can fold it into a book, conveniently fold it and get into the office, go into meetings and suggests many possibilities with the foldable laptop. The company says that ThinkPad combines laptop productivity with smartphone portability to fold into a user's lifestyle.
There is not much information regarding the pricing, specifications, and availability and Lenovo is expected to reveal more details only next year.