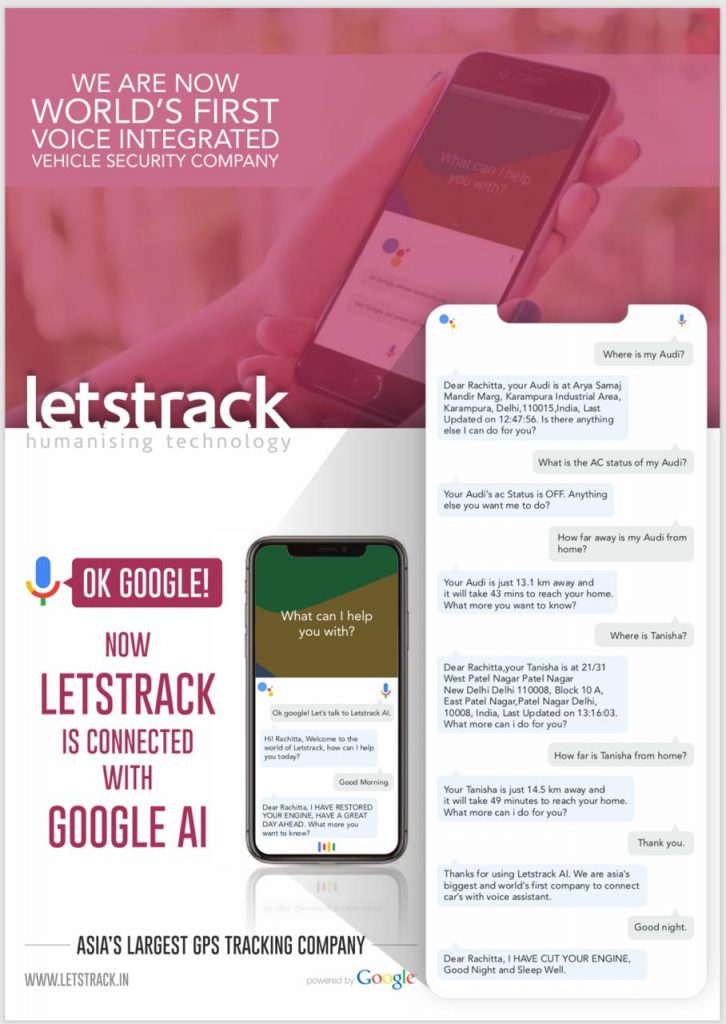 UK-based IoT startup Letstrack has launched the first of a kind voice feature, where user talks with the app in a similar way you talk when you are with a companion during a journey or get solutions to any query.
The company claims that it is the world's first movers in the market with Voice AI feature offering a revolutionary solution to automobile stability. The real-time data provided by the app results in a swifter and progressively compelling experience for drivers.
65 percent of the commands are voice-based when you use this app. It implies no risk of losing control over your vehicle while driving. Even create your personalized shortcut commands in the app as per your convenience to regulate your car.
With the voice feature, the driver can start or stop the automobile, cut the engine or restore the car's power, save a frequently travelled location and much more. For example, say change speed limit of Audi to 80, and it's all switched.
Additionally, amid a crisis like a car breakdown or any medicinal emergency, instant and timely action can be taken with the help of the voice-enabled vehicle security system. The app increases resource optimization for your vehicle enabling a driver to plan route more adequately. For instance, you can know the fuel, ignition, engine idle time status.
Vikram Kumar founder and CEO of Letstrak said:
With the release of world's first voice based vehicle security app we are now a comprehensive platform for vehicle management and road safety service. We understand the difficulties faced by drivers; thus, aim to make it secure through an app which functions completely on voice commands.