Ever wondered how tablets evolved ? Have you ever heard of the Egyptian Hieroglyphic Tablet from 3200 B.C ?  Motorola has made a pretty informative and hilarious video to tease it's upcoming Android Honeycomb tablet which is all set for a CES 2011 launch at Las Vegas next month.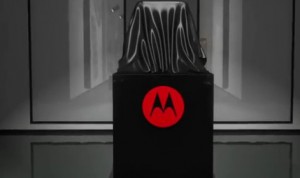 httpv://www.youtube.com/watch?v=quI2I8wLPdc
The Egyptian tablet has Good graphics but weight makes for difficult portability according to folks at Motorola
The video dives into history and also features the Apple iPad and Samsung Galaxy Tab and Motorola pokes fun at the iPad and calls it a giant iPhone . The Video also makes fun of the  Galaxy Tab and says that it runs on Android OS made for a Phone.
Towards the end of the video a honey bee would buzz across the screen to indicate the upcoming Honeycomb Android tablet from Motorola
Via Engadget