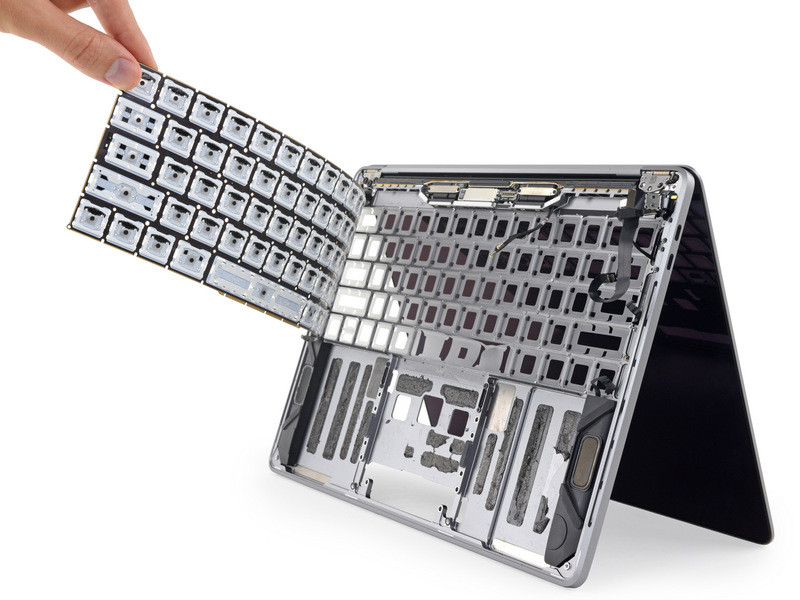 After the issue of sticking and non-responsive keys, the Cupertino giant Apple launched new MacBook Pro and MacBook Air models last year with the 3rd-gen butterfly keyboard. Now, as per the recent WSJ report, some customers are still experiencing these issues.
In this regard, Apple has acknowledged the issues and apologised to the customers as well. The company also informed that affected customers should contact the company for support.
For the starters, Apple said the third-generation keyboard has a silicone membrane under the keycaps to "prevent debris from entering the butterfly mechanism." This membrane has reduced the keyboard issues however didn't eliminate entirely.
In a statement, an Apple spokesperson acknowledged the issues and apologized:
We are aware that a small number of users are having issues with their third-generation butterfly keyboard and for that we are sorry. The vast majority of Mac notebook customers are having a positive experience with the new keyboard.
Last year Apple started a service program offering repair free of cost for 2015-2017 MacBook and 2016-2017 MacBook Pro models. However, unfortunately, the latest 2018 MacBook Pro and MacBook Air do not qualify for this as such.