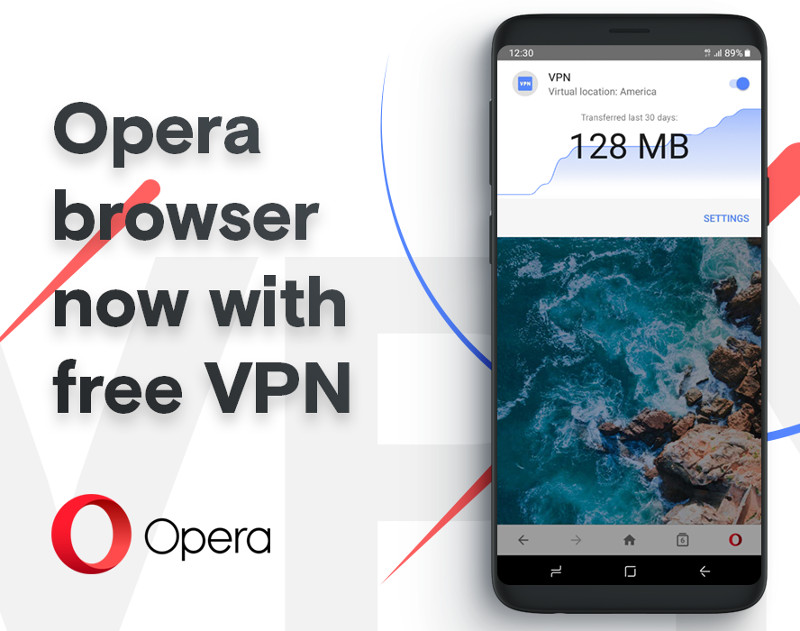 Opera browser for the desktop already offers free VPN. After the beta update last month that got built-in VPN, Opera browser for Android stable version 51 has received VPN support. This lets you hide your physical locationmaking it harder for others to track your behavior on the Web.
The VPN is free and can be enabled easily from the top left corner of the browser. It also does not log web traffic. This means that the VPN servers do not log and retain any activity data, all to protect the privacy of the user.
It also brings support for crypto-pairing as it rolls out for Opera for desktops in the stable release soon. This enables convenient and secure access to mobile-based Crypto Wallet in Opera for Android on computer.
The update also brings several features including:
Support for crypto-pairing with the upcoming stable release of Opera for computers
Improved startup time
Speech-to-text API support
Improvements to the new fast scroller
Chromium 72
Support for Jelly Bean (Android 4.1 – 4.3) has been deprecated as the Chromium browser engine no longer supports Jelly Bean
You can the Opera browser for Android when it rolls out through Google Play or grab the APK from here and side-load it manually, if you can't wait.