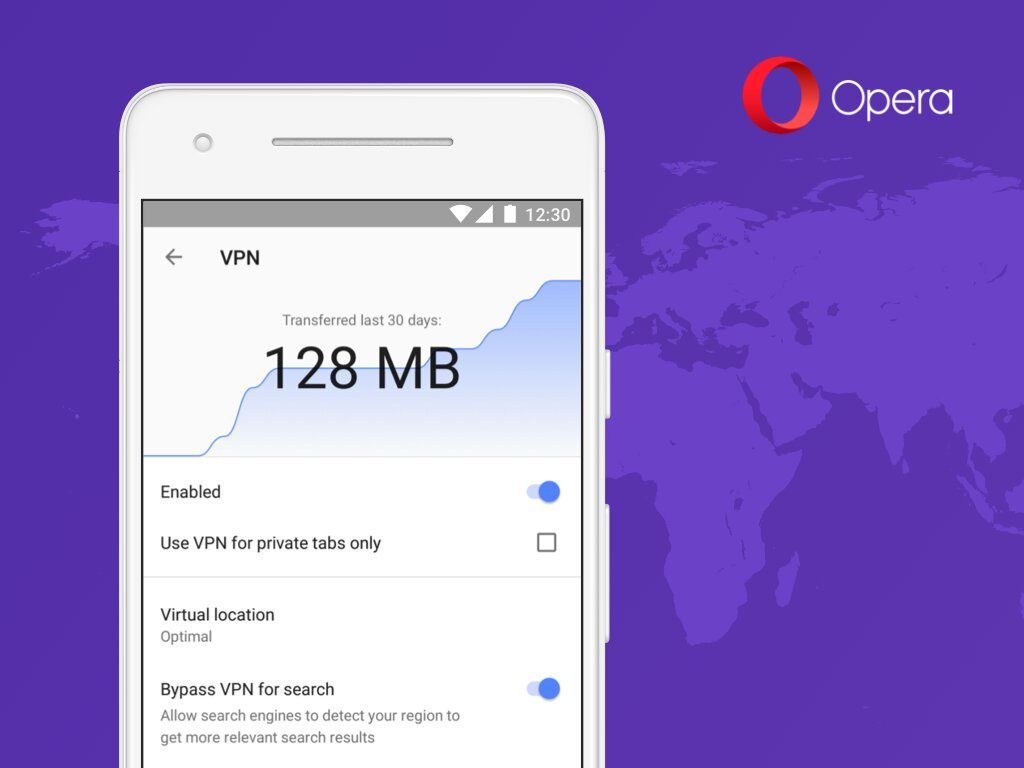 Opera has announced that it is testing new in-built browser VPN for its Android browser. Beta users are the first ones to test the VPN. It is a free, unlimited and has no-log VPN feature. 
When on public Wi-Fi, Just tap on "Settings" in your Opera browser and activate VPN. Opera says that the reason for including this built-in VPN in the Android browser is because it gives you that extra layer of protection. The desktop version of the Opera browser already offers unlimited free VPN, and Android is now joining the list.
Once you enable the feature, the VPN will replace your IP address with a virtual IP address. This makes it harder for websites to track your location and identify your device. The in-built VPN is a no-log service, meaning Opera will not collect any information that travels through the network servers. This will keep your private data protected from intruders when you're connected to a public Wi-Fi network.
You can download the Opera browser beta app directly from Play Store to try the VPN feature.
Opera in a blog post said:
Opera has a tradition of innovation. We are always thinking about new features that can enhance your online experience. Most recently, we introduced the cookie dialog blocker, which blocks annoying pop-ups displayed on websites that ask for your consent before you can access them, thus breaking the web experience. The built-in VPN is the next feature which, we believe will improve your online experience and safety.