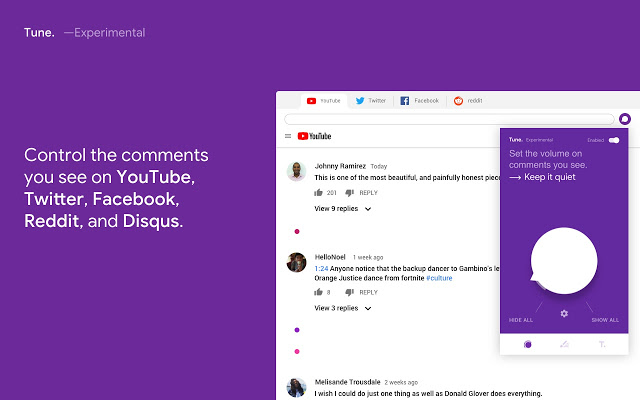 The Internet is a boon and bane! In fact, the comment section can be both inspiring and depressing. Moderating a comment section is a tough job, if not done properly, it can create havoc with toxic words.  In an attempt to curb this, Alphabet's Jigsaw is working on an experimental Tune Chrome extension that lets users tune out those toxic comments for some peace of mind. As of now, the tool will work only on for comments on Reddit, Twitter, Facebook, YouTube and Disqus.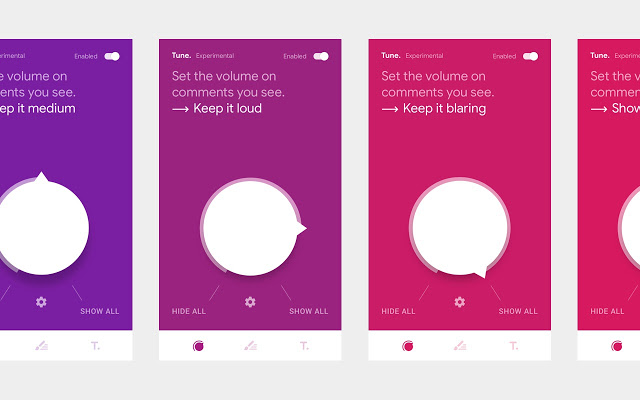 For the uninitiated, Jigsaw is one of those Alphabet units working to make the Internet safer. Previously, it had launched few experimental projects including Intra for protecting against DNS manipulation and censorship and Perspective for spotting abusive language on web pages.
In fact, Tune lets people customize how much toxicity they want to see in comments across the internet. Furthermore, Tune builds on the same machine learning models that power Perspective to let people set the "volume" of conversations.
This extension lets you turn the volume of toxic comments down for "zen mode" to skip comments completely or turn it up to see everything. Having said that, the machine learning powering Tune is experimental. It still misses some toxic comments and incorrectly hides some non-toxic comments. The extension currently works on English language comments only.
The aim of Tune is to show to show people how machine learning technology can create new ways to empower people. You can download it from Chrome Store here.